This post was sponsored by ACCO Brands as part of an Influencer Activation for Influence Central and all opinions expressed in my post are my own.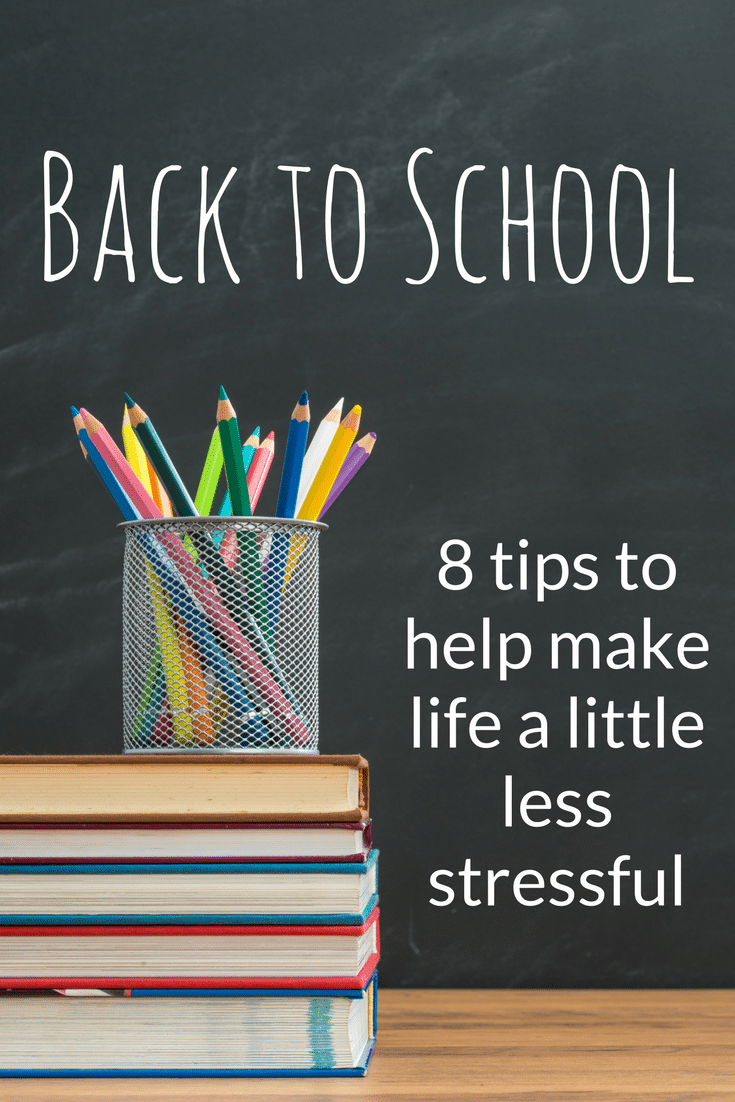 Even after teaching for seven years, the night before the first day of school still gave me some butterflies. I had been through the first day of school twenty-something times at that point, if you include my own first days as a kid, but there were still a million thoughts running through my head.
Did I set my morning alarm?
Did I remember to copy that getting to know you paper for the students to fill out?
Were all of the names spelled correctly on lockers and desks?
What am I even wearing tomorrow?!
So to help with all of that back-to-school stress, I rely on the tips & tricks I used as a kid to get ready for the first day/week/month of school and also a few that I would give my students to help them have a successful year.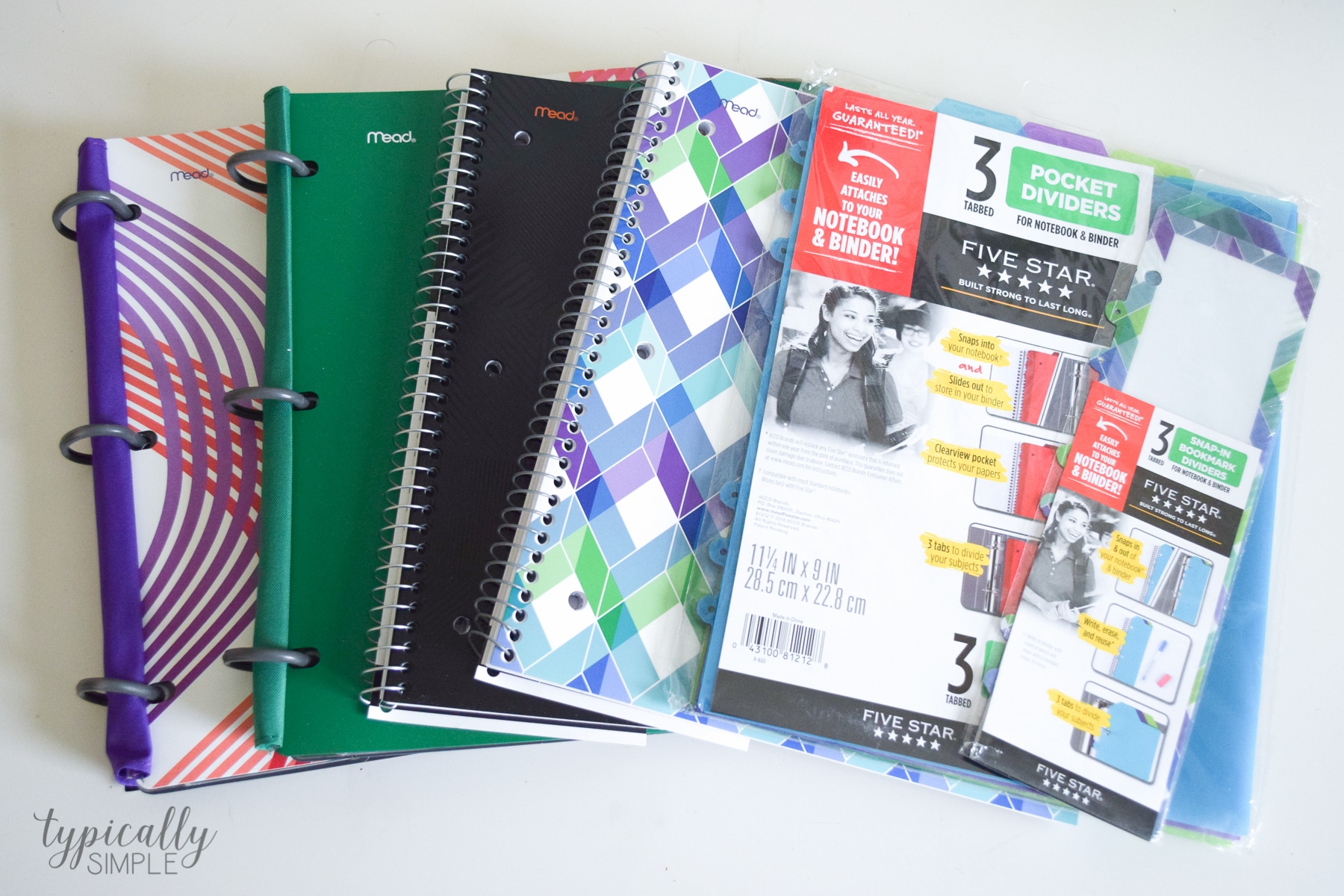 8 Tips to Help Make Back to School less stressful
Pick out clothes the night before – Even as a teacher, I'd make sure I had everything out the night before that I needed to get ready in the morning. Mornings are much too hectic with kids to be searching for that other blue sock or a favorite shirt that just has be to worn that day.
Easy to pack lunches & snacks – Spending the extra half hour or so over the weekend cutting up fruits and veggies, packing dry snacks into containers or baggies, and planning out some of the lunch menu saves so much time in the long run. It's much easier to grab a few things out of the fridge that are ready to go instead of trying to make a sandwich when you are already running a little late.
Set a timer – Whether it's for getting ready in the morning, doing homework, or having some downtime after school, setting a timer helps kiddos understand something has to be done in a certain amount of time. It might help to get them moving faster in the morning by making it a game to beat the timer, or if they dread homework time, it helps with breaking it up into more manageable chunks of time.
Quality school supplies – I'm all about buying the name-brand, high-quality school supplies. We've all been there with the crayons who shall not be named that just don't color as well and break as soon as the kindergartners start coloring a little too enthusiastically.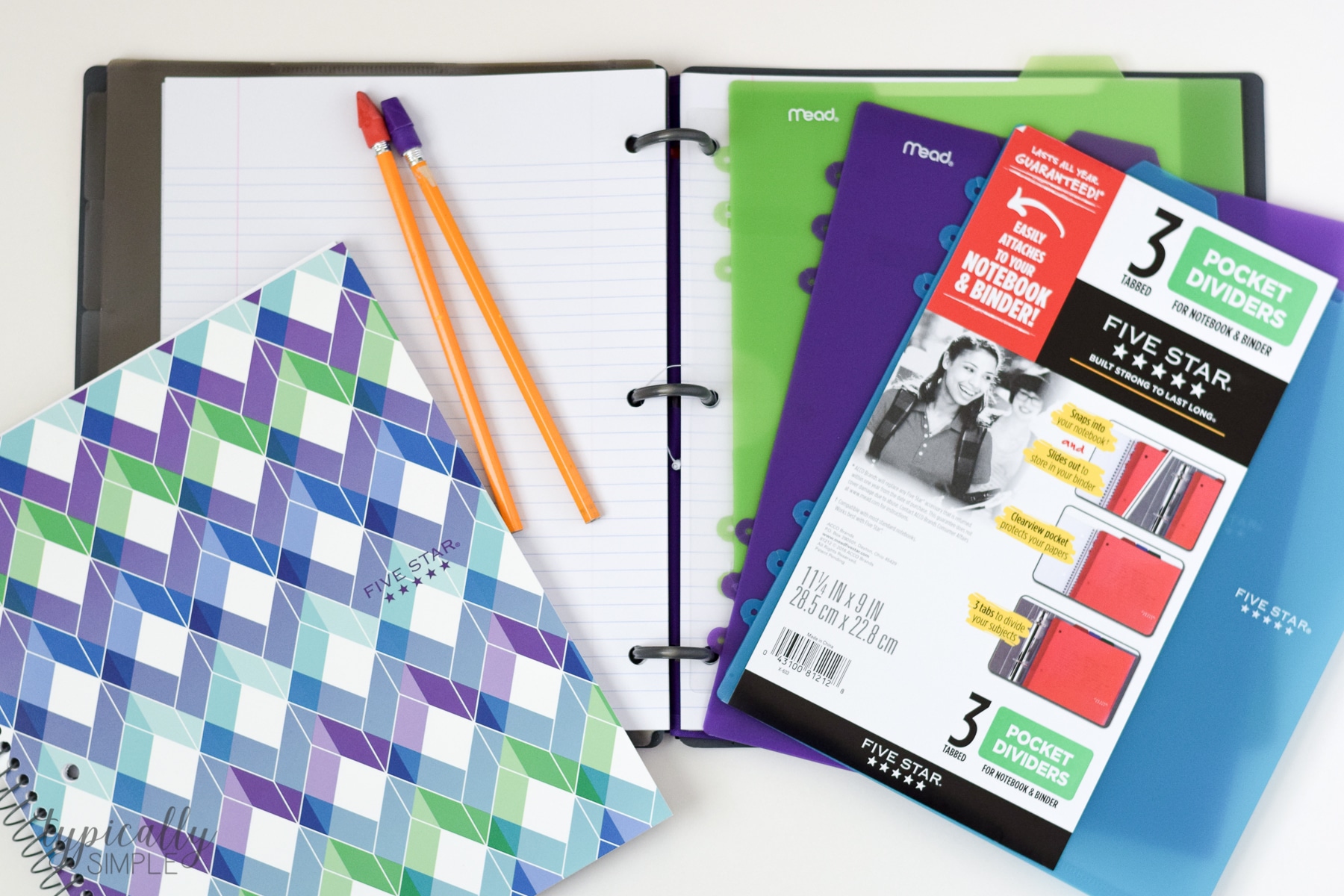 As a teacher, I know that it can be stressful for kids to have school supplies that just don't hold up throughout the year. And as a mom, I know how hard it is to find that green, 3 pronged, plastic folder in the middle of the school year. So I make a point to purchase supplies that are durable and can last through the year; including some of my favorite products from Five Star.
Organize! – This is a huge one for kids; staying organized definitely helps reduce stress throughout the school day, which is important for them to manage to help them pay attention better and retain the information they are learning.
How many times as an adult have we forgotten things because we were stressed out about something going on. I love that the Five Star products have so many cool built in features that help the kids stay a little bit more organized. And they are super durable!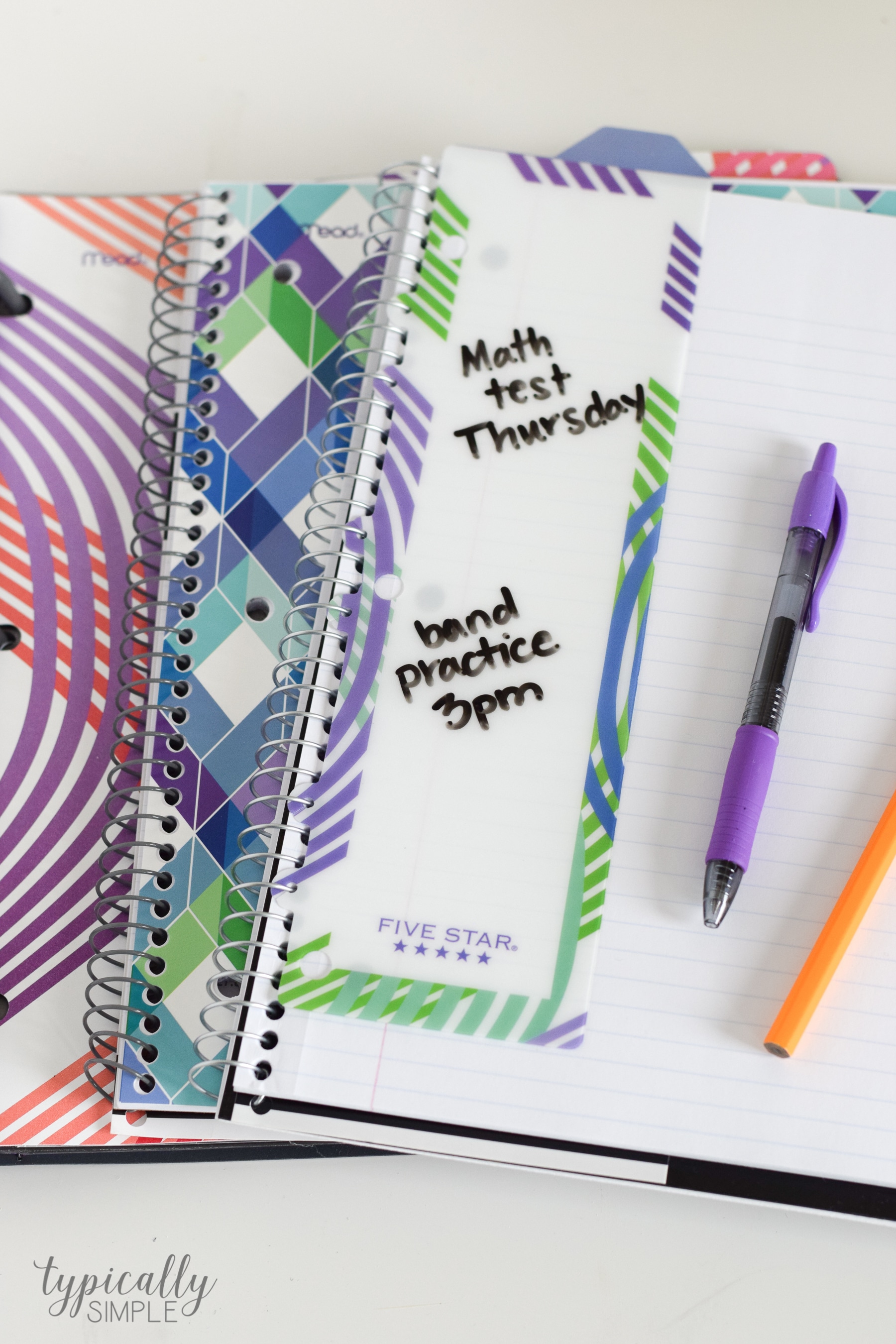 One of my favorite things are these cool write-on bookmarks. The kids can write down important notes, things to remember, test dates, and more using a pen or pencil, plus they pop in and out of the spiral notebooks!
Create a homework area – It could be the kitchen table or a desk in their room, but having an area that is always the homework spot, plus a drawer or bin with extra supplies like pencils, paper, calculator, and crayons, helps reduce the stress that homework time can cause. Plus having everything in one spot helps the kids learn about organization – hopefully something that can carry over to their desks at school!
Use planners and calendars – I'm definitely one of those people that have to write things down to remember meetings, appointments, and special events. Whether it's a family calendar hanging up in the kitchen, a notebook or planner, or just sticky notes stuck on a board, help the kids stay organized by using some sort of planning system for the family.
Check folders & backpacks daily – I've told parents that as a teacher, I try to make sure important papers get into the folder, but sometimes they mysteriously end up in backpack pockets or squished at the bottom under the lunch box. So not only check in folders, but also throughout the backpack to make sure those important notes don't sneak by!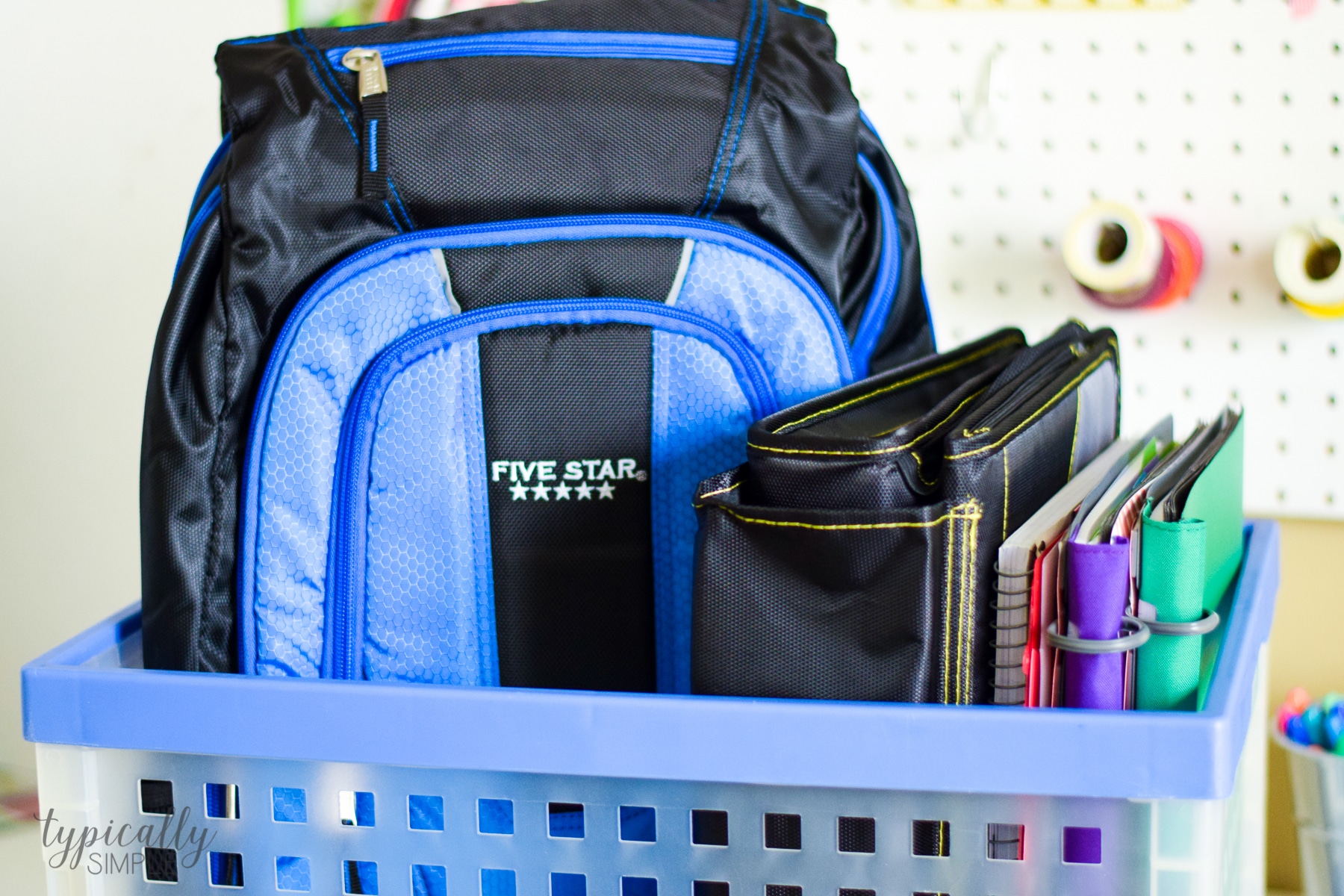 Hopefully these tips will help get your kiddos and home a little more organized for back-to-school. It's definitely tough to get back on a schedule after having a summer off, but it's so important to start with a game plan for getting organized and sticking to it for a month or two. After that, it will just become part of the regular daily routine!
What are some of your back-to-school tips that help you and the kids feel more prepared?