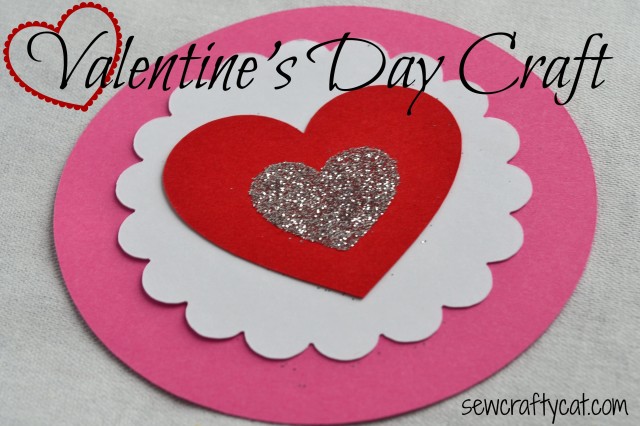 If you have been perusing Pinterest lately, you might have noticed love is in the air! As I was scrolling through pins, I felt like Jan Brady…Valentine, Valentine, Valentine! But, I guess all those hearts, red & pink, be mine pins got the creative juices flowing, because I made a list of some fun Valentine's Day crafts and projects that I want (hope to) accomplish!
After entering many, many giveaways in hopes that I would win my very own Silhouette Cameo, I finally decided to set a goal and purchase one for myself. Because let's face it, I'd probably be about 50 years old before I won. With my earnings from Etsy sales and money we made at a garage sale, I made the plunge into this great, big world of crafting with the Cameo. And I love it!!

I love quick and fairly easy projects; and this one doesn't disappoint. Even if you didn't have a Cameo, you can made these with paper punches or even cut shapes out using templates. I used double sided adhesive to add my glitter, but good old glue will work just as well!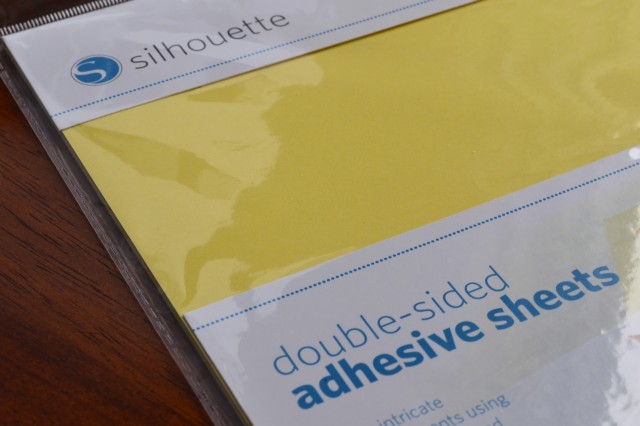 Last year, I gave these as Valentines to my students with a heart-shaped crayon.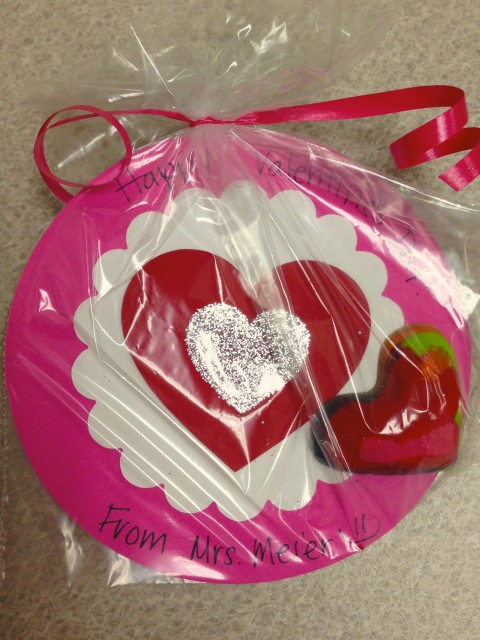 This year, I thought it would be super cute to add to an old gift bag! (I guess I have been in the reusing mood lately) I could also see this being a fun craft to do with kids – cutting out the shapes in red, pink, & white and then having the kids put them together to make Valentine Day cards for a loved one. Or how about a string of these as some love-ly bunting to adorn a mantle. So many possibilities!