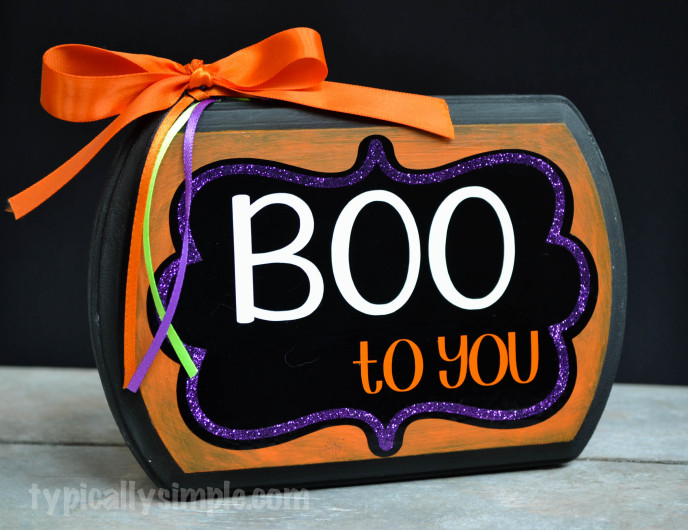 Have I told you all lately how much I love my Silhouette Cameo? Last weekend I was able to sit down for most of the day on Saturday and crank out some fall and Halloween craft projects. I have so many fun ideas to share with you over the next few weeks…and the wheels are already spinning for some Thanksgiving projects.
A few weeks ago I took a much needed trip to the craft store. While perusing the aisles, I saw some really cute Halloween signs and thought to myself – I could totally make one of those! I had most of the supplies already at home, so I just needed to grab a wooden sign.
Supplies
acrylic paint & brush
vinyl
transfer paper
double sided adhesive paper
blank wood sign
ribbon
glitter
Silhouette Cameo or Portrait
To get started, I painted my piece of wood with the acrylic paint. I didn't want it to be completely orange, so I added a few brushes of black and schmooshed (that's an official craft word, ya know!) it around with a paper towel to get the effect I wanted.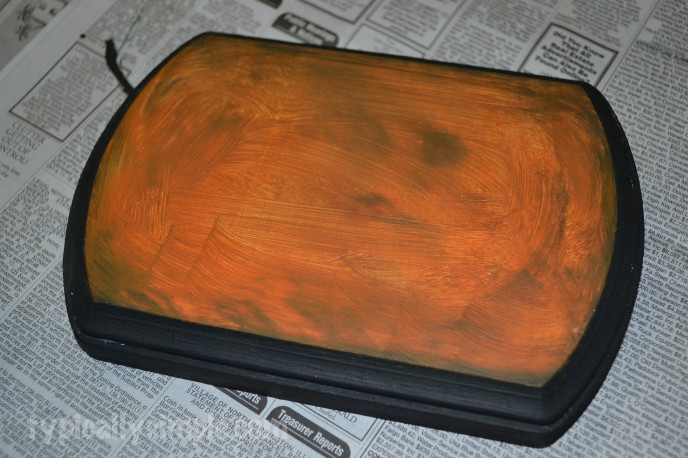 While the paint was drying, I cut a frame and words out of vinyl. I also cut the double sided adhesive paper to fit into the frame.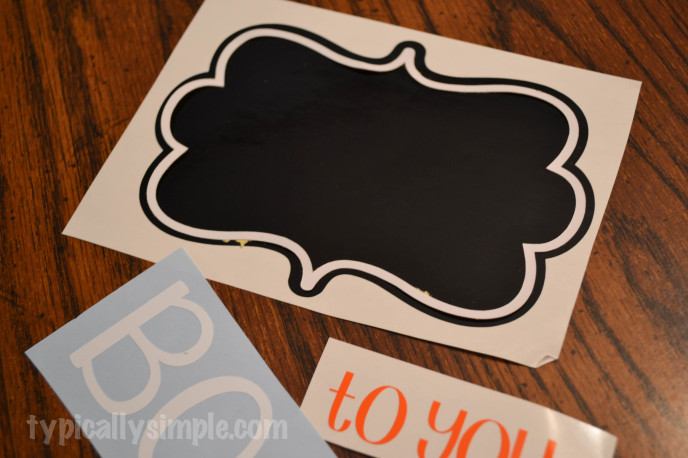 I thought it would be easier to layer all of my vinyl pieces onto the black frame rather than put it piece by piece onto the wood. This worked out well because I needed to sprinkle glitter onto the double sided adhesive and I didn't want it to stick to the painted wood.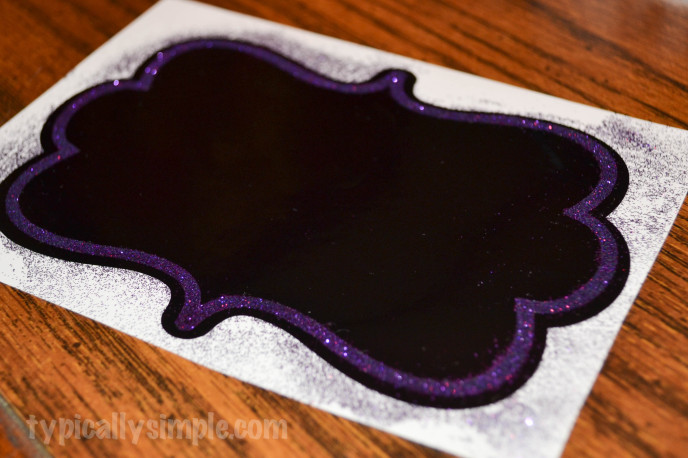 After cleaning off the glitter with a paint brush, I added the "Boo" and "to you" using transfer paper. I let the wood sign dry overnight so the paint didn't peel off when I transferred the vinyl onto it.
I felt like it needed a little something more, so I decided to tie on some ribbons in Halloween colors as a bit of an embellishment. I also glued a little piece of wood to the back of the sign to help it sit up better on the bookshelf.
And now the boo to you sign is ready to be added to the rest of our Halloween decor!