This post is sponsored by hello Products. The content and opinions expressed are my own.
There is the age-old saying of "pick your battles" and it's something I quite often say to myself when it comes to living with a strong-willed preschooler. One thing we always seem to be battling about is when it's time to brush his teeth. I don't know what it is about brushing his teeth, but every single day, it's the same battle. As soon as I say the words, he is off and running to a different part of the house yelling, "no, thank you!" — at least he is being polite?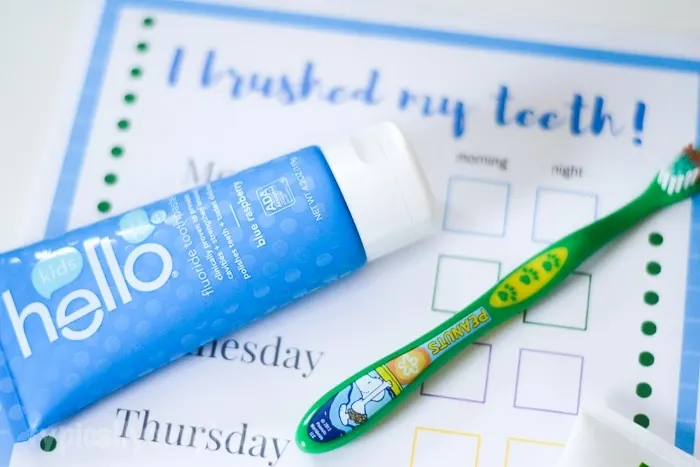 I've tried the sparkly toothpaste, teeth brushing charts, the spinning toothbrush (which is still a big hit), favorite characters, and more, to try and entice him into the bathroom to willingly brush his teeth. And with the holidays in full swing, brushing his teeth multiple times a day is even more important since he is a cookie monster and loves his sweets! So I decided to give hello toothpaste for kids a try, especially because they have watermelon flavored flouride free toothpaste – his favorite fruit!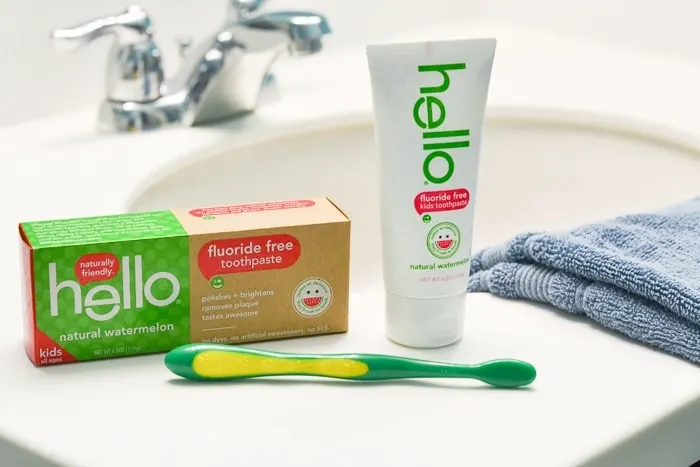 Right away, he noticed the watermelon "smiley face" on the tube of toothpaste. When I told him it was watermelon flavored, he could not wait to start brushing! And he kept on brushing without a struggle!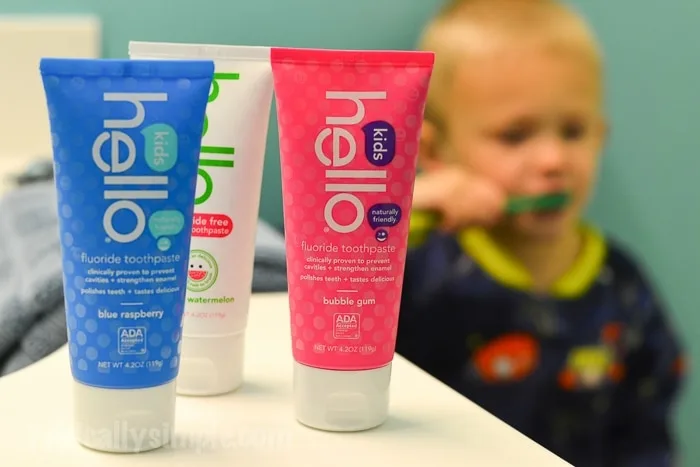 I love all of the fun, bright colors for the kids' toothpaste. And the little guy likes to line up the tubes to pick out which one he is going to use to brush his teeth. Sometimes he ends up using all three flavors…but hey, I'm not going to complain, whatever is going to get him to brush his teeth is fine with me!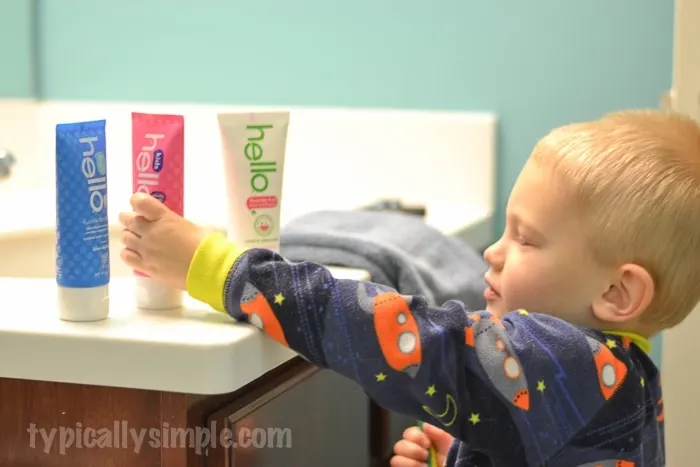 And hello toothpaste is not just for kids! They also have a line of products for adults. The minty flavors taste great, plus there are different options, like extra whitening, to meet your teeth brushing needs!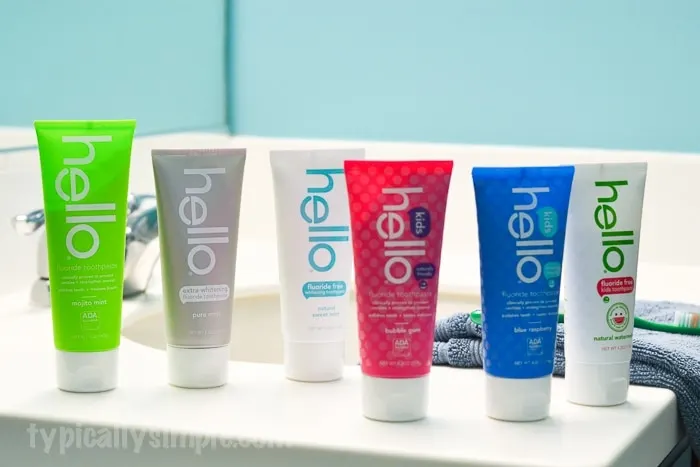 So stuff those stockings this holiday season with a new toothbrush and some naturally friendly toothpaste from hello to fend off those cavities from Christmas treats!