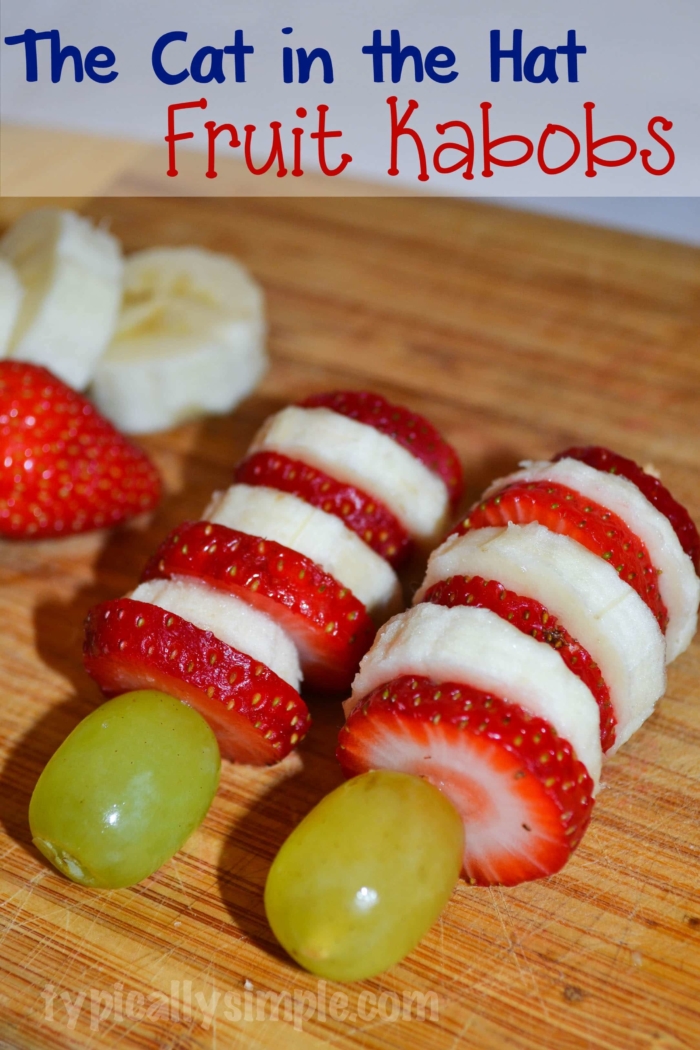 Growing up, we always took brown bag lunches to school. It wasn't until high school that we could buy a school lunch. But the best thing about taking a lunch to school everyday was picking out that year's lunch box. Which usually came with a matching thermos! It was the little things…
And when I was teaching, I still brown bagged it every day. The school I taught at did not have a cafeteria and with only 40 minutes for lunch, there was no chance of heading out to grab something to eat. So I was always looking for ways to change up the same old lunch. Not to mention, some great reusable containers to take my lunch to school everyday.
I've learned, through my years of being a summer camp counselor and teacher, that if the food looks fun, the kids are more likely to try it! And bento boxes provide the perfect amount of each food to try…plus you can put the food together to make it look fun!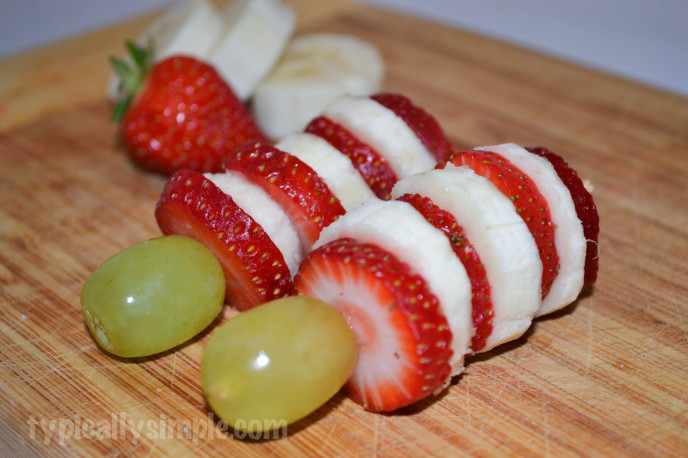 I made these simple Cat in the Hat inspired fruit kabobs, using bananas, grapes, and delicious strawberries. After slicing the strawberries and bananas, alternate them on a skewer or toothpick to make the Cat's hat. Then finish it off with a grape for the cat's head. The perfect way for adding some more fruit to your kiddo's lunch!
This was the first time I have used a bento box and I love how they all fit together neatly. Plus they have hard sides and a cover, which means no more smashed berries!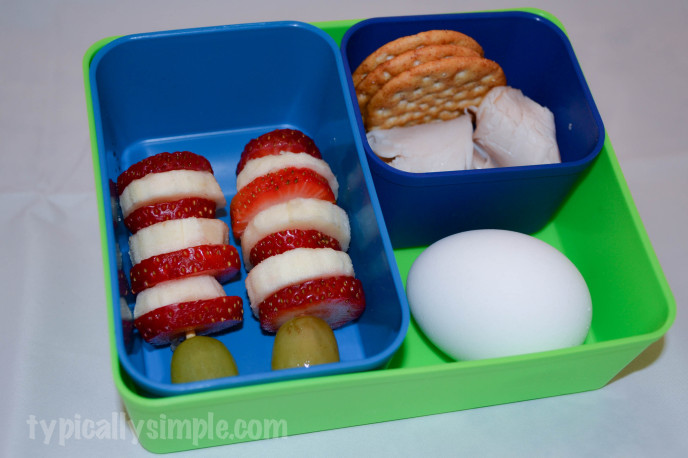 To go along with a theme of Dr. Seuss for this bento box…we have the Cat in the Hat fruit kabobs, plus some ham and a hard boiled egg to represent Green Eggs and Ham. Add a few slices of cheese, some veggies, and you would have quite the well-balanced lunch!