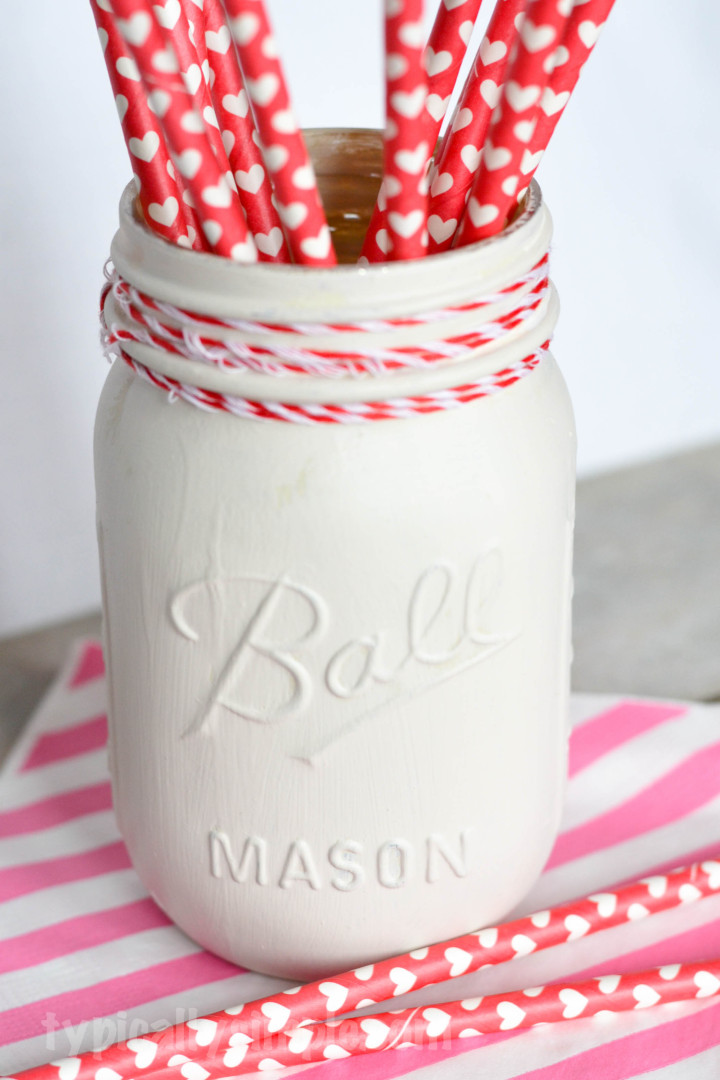 I love using mason jars as craft storage; they are great for storing buttons or bits of yarn and ribbon. It wasn't until recently that I started using them more for decor pieces. Recently, I used a couple of different sized mason jars as vases and I loved the look of it!
I wanted to paint a few jars to put on our bookshelf. I thought they would look cute as accent peices in different colors. But after trying to paint them with acrylic paint which made a huge mess, I kind of gave up on that whole idea.
One day I was painting a canvas with chalk paint and thought I would try painting the jars again. The chalk paint had better coverage and it just seemed a lot thicker than the acrylic paint I was using. And it worked wonderfully! After one coat, the jars looked just like I pictured them in my head. But I did add another coat just for good measure.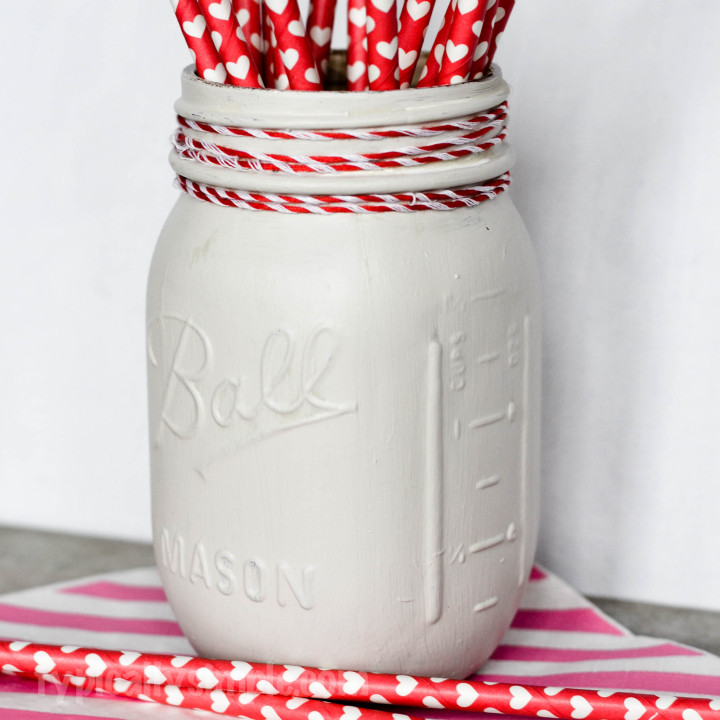 I put some Valentine's Day straws that I found in the Target Dollar Spot (my favorite spot to shop!) and wrapped some red and white twine around the threads of the jar. It looks super cute sitting next to my Be Mine stenciled canvas.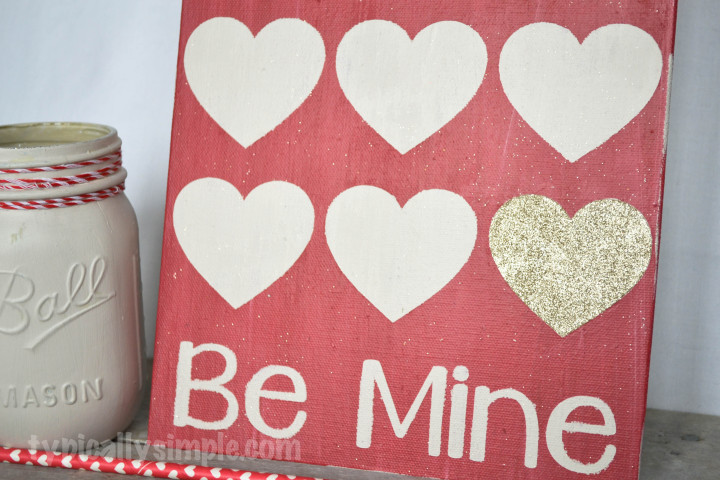 And I figure with different holidays and seasons, I can just wrap some different colored yarn or twine around the top of the jar. I also thought about cutting out some cute little shapes and using a clothespin to clip them onto the jars. I'm thinking I might even paint a few more mason jars in different colors.