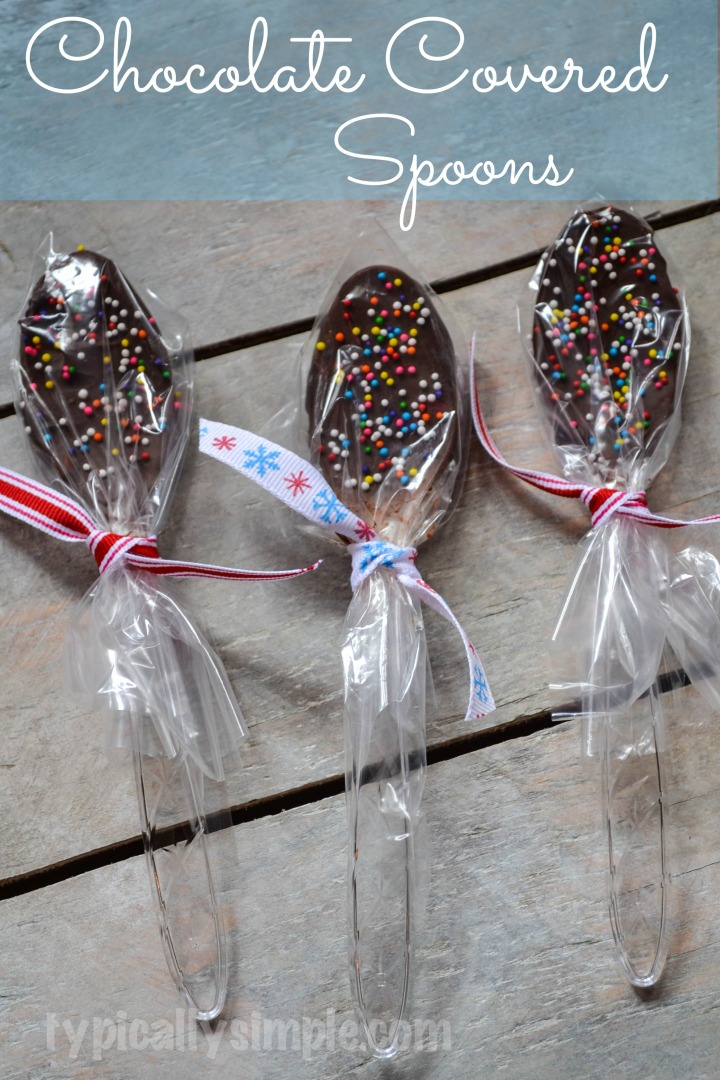 With the holiday season fast approaching (where did summer go??) I have a lot of handmade gift projects on my to-do list. And these chocolate covered spoons tie in two of my favorite things – coffee and chocolate!
Gift recipients can use them to stir their coffee; the chocolate melts and adds a little bit of yummy chocolatey goodness to their drink!
I just used some plastic spoons we already had, but I've also seen these made with silver, antique type spoons which looks really cute. I also had some chocolate chips and sprinkles from other recipes, so this project costed next to nothing to make.
Supplies
spoons
chocolate chips
sprinkles
wax paper
small bowl
plastic sandwich bags
ribbon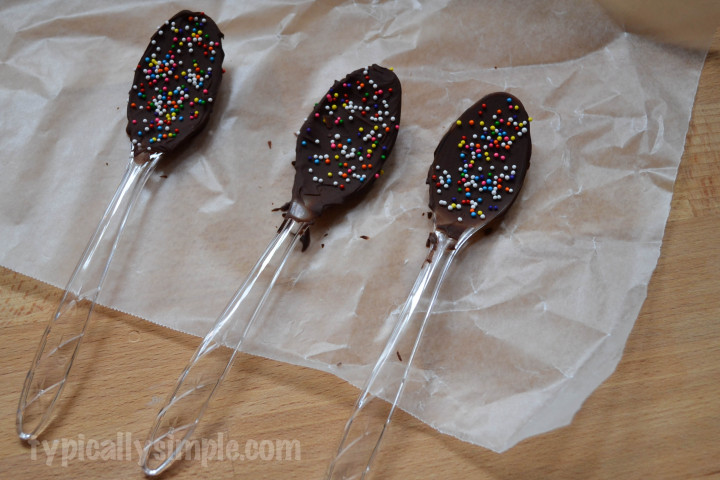 Melt the chocolate chips in the microwave in 30 second increments until smooth. Dip the spoon into the chocolate, place onto a piece of wax paper, and add sprinkles. Refrigerate until the chocolate has hardened.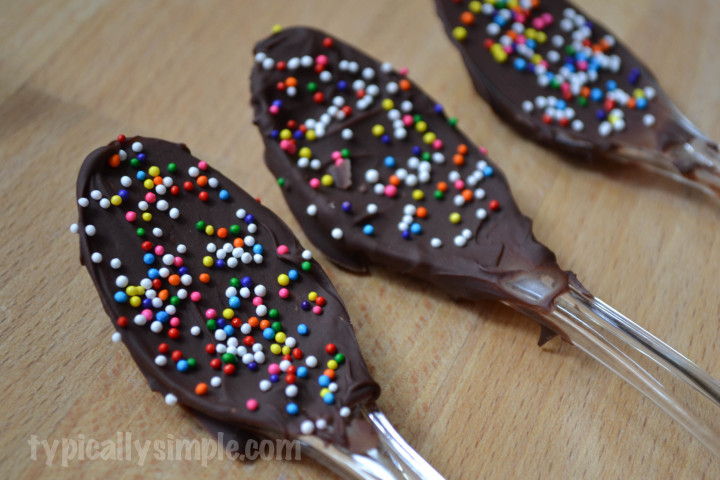 With all the fun sprinkles out there, you can personalize them for any holiday or celebration. Crushed candy canes would also be delicious and very festive!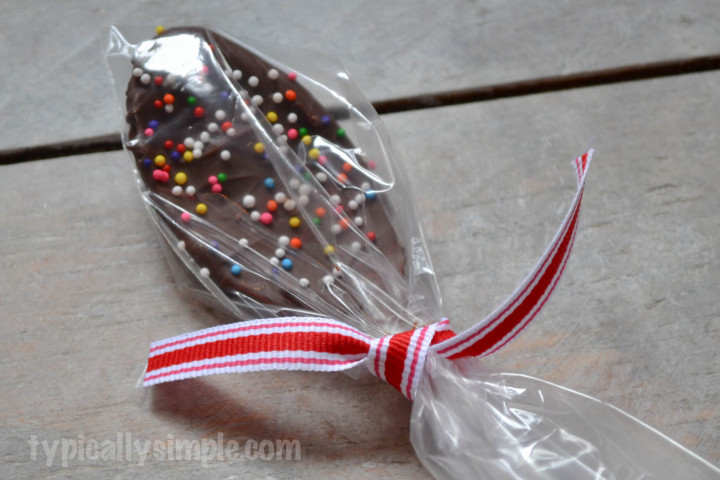 To make the wrapper, I just cut off the zipper part of a plastic sandwich bag, tucked the spoon into one corner and tied on a ribbon. Target has a lot of super cute holiday ribbon in their dollar spot right now.
These chocolate covered spoons would be the perfect little addition to a Starbucks gift card or coffee mug gift!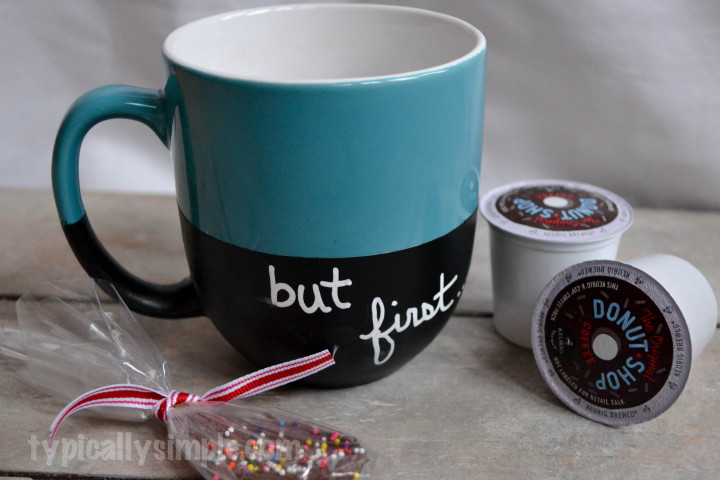 Since they are so simple and quick to make, the chocolate covered spoons are a great to use for a last minute gift you might need to throw together for a neighbor or friend you are meeting for lunch during the holidays.