Choosing a new cutting machine can be quite the crafting challenge…here's why I decided to purchase a Cricut Explore Air as my next craft cutter!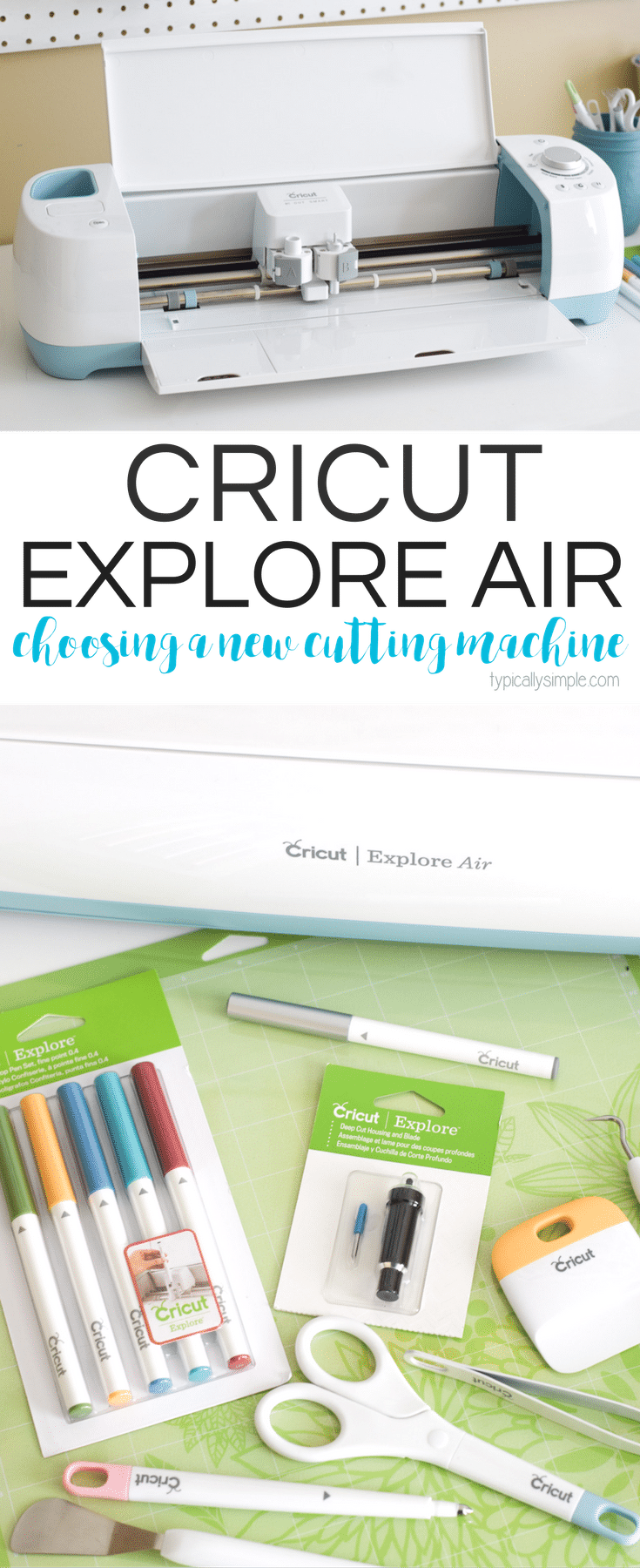 I have been Team Silhouette for about five years now; I was even a contributor for a Silhouette-focused blog back in my early days of blogging. And for the past few months, I've been kicking around the idea of changing over to Team Cricut. After a lot of thought and research, I decided to purchase a Cricut Explore Air.
I've read pretty much every post out there that compares the two, checked prices, reviewed features, and finally decided to make the leap into the world of Cricut crafting.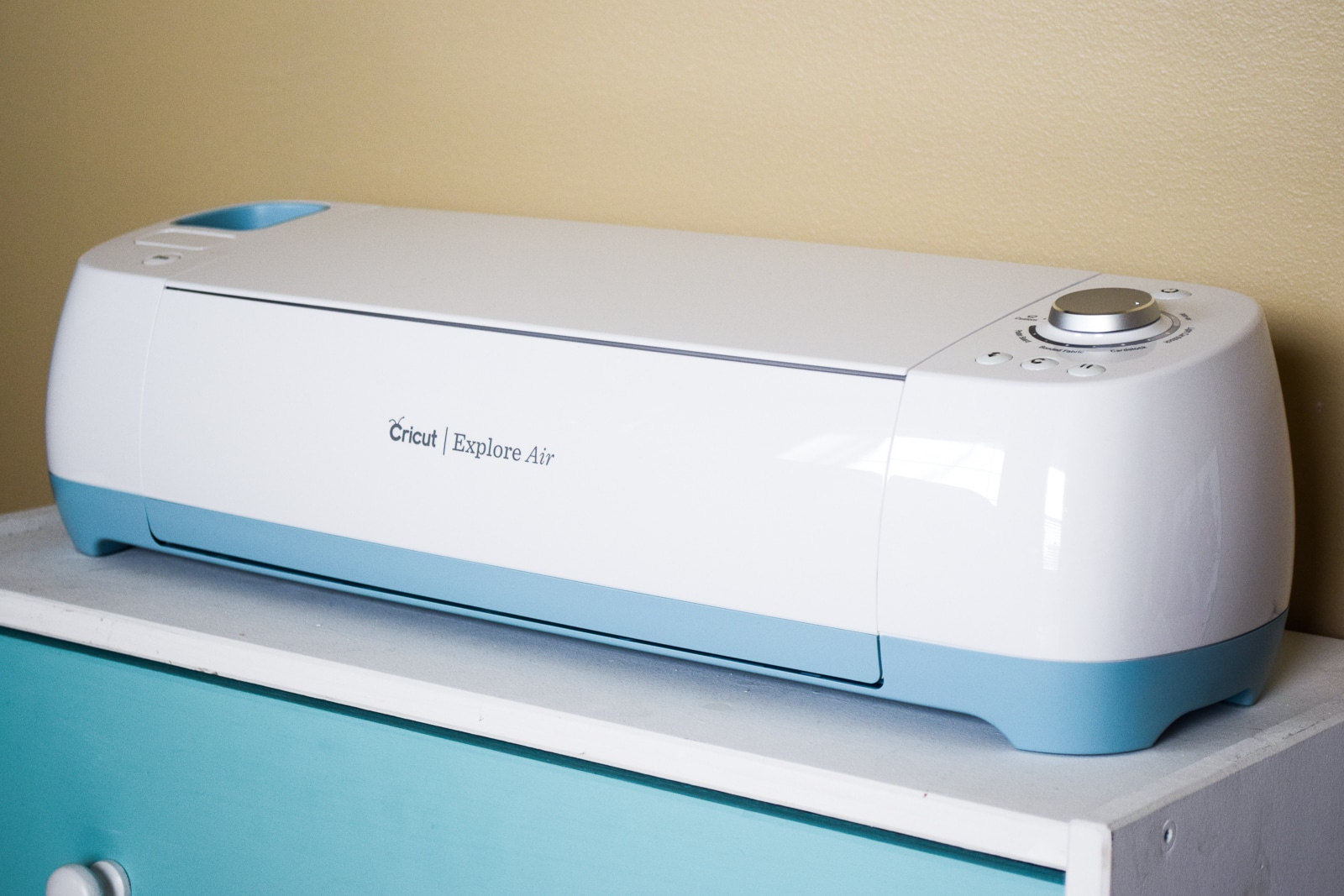 Now don't get wrong, I still love my Silhouette and will probably use it for certain projects, but I was definitely ready to give the Cricut Explore Air a try!
my top reasons for making the switch to Cricut
Bluetooth Capability – My craft room/office is about 10×10 square which only leaves so much room for a big craft table. I definitely wanted a machine that I could connect to via bluetooth so I could leave my computer at my desk and have a larger area on my craft table to work.
Not to mention, minimizing the amount of cords plugged in across the table. It took me all of about two minutes to connect my new Cricut to bluetooth and start cutting a project!
Price Point – I'm definitely on a crafting budget and I did not want to spend a lot on a new machine, especially since my Silhouette still worked pretty well…most days. So when I compared the two, the Cricut Explore Air Machine + Ultimate Machine Set came in at a lower cost than just the Silhouette Cameo 3 machine. With the Cricut bundle, I'd be set with a bunch of new mats, tools, pens, and get to try out the cool window cling material!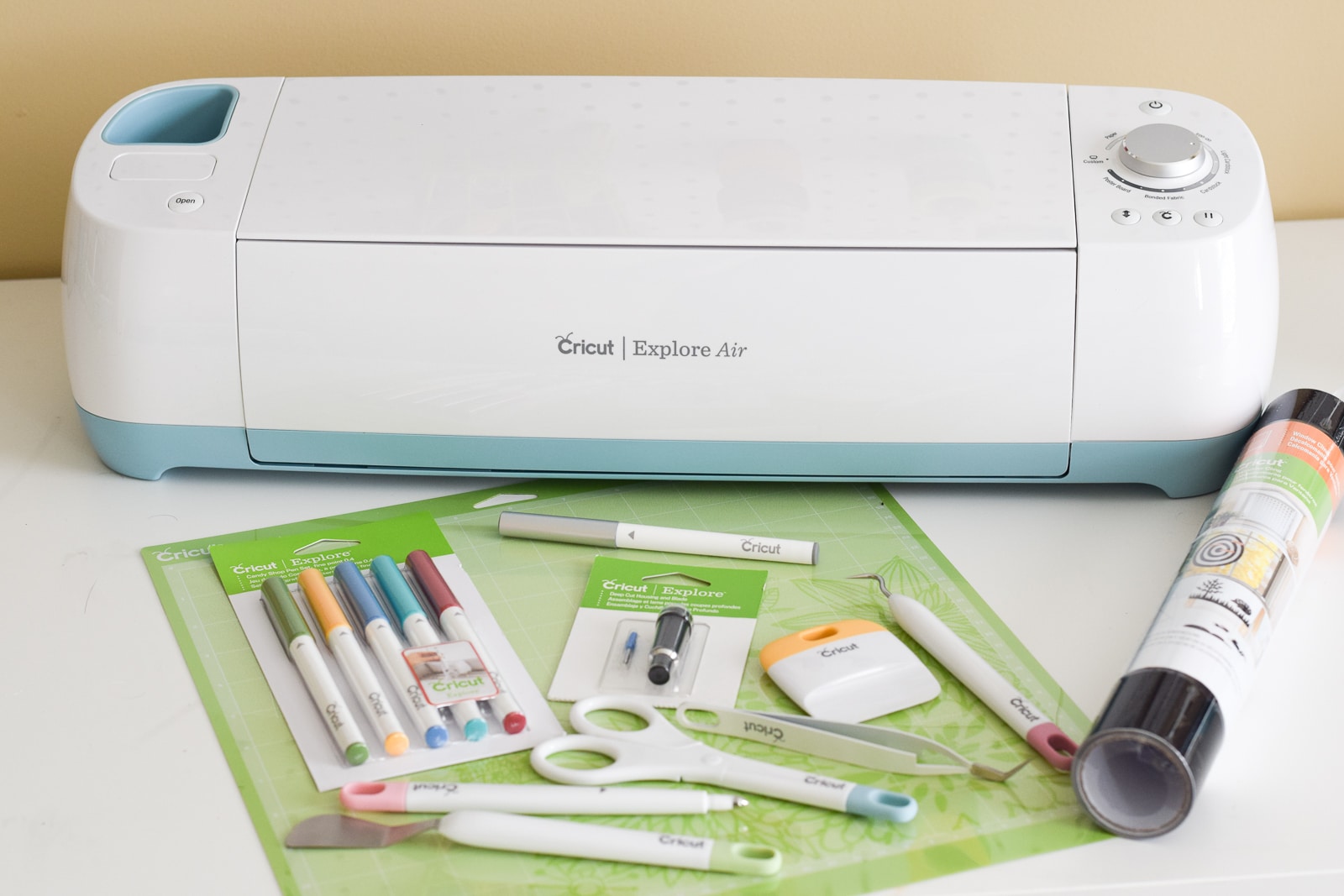 Blade Adjustment – So with this one, I'm probably comparing apples to oranges because I do have an older Cameo model where you have to manual change the blade setting for each type of material. With the Cricut Explore Air, it's just a matter of turning a dial on the machine and that's it!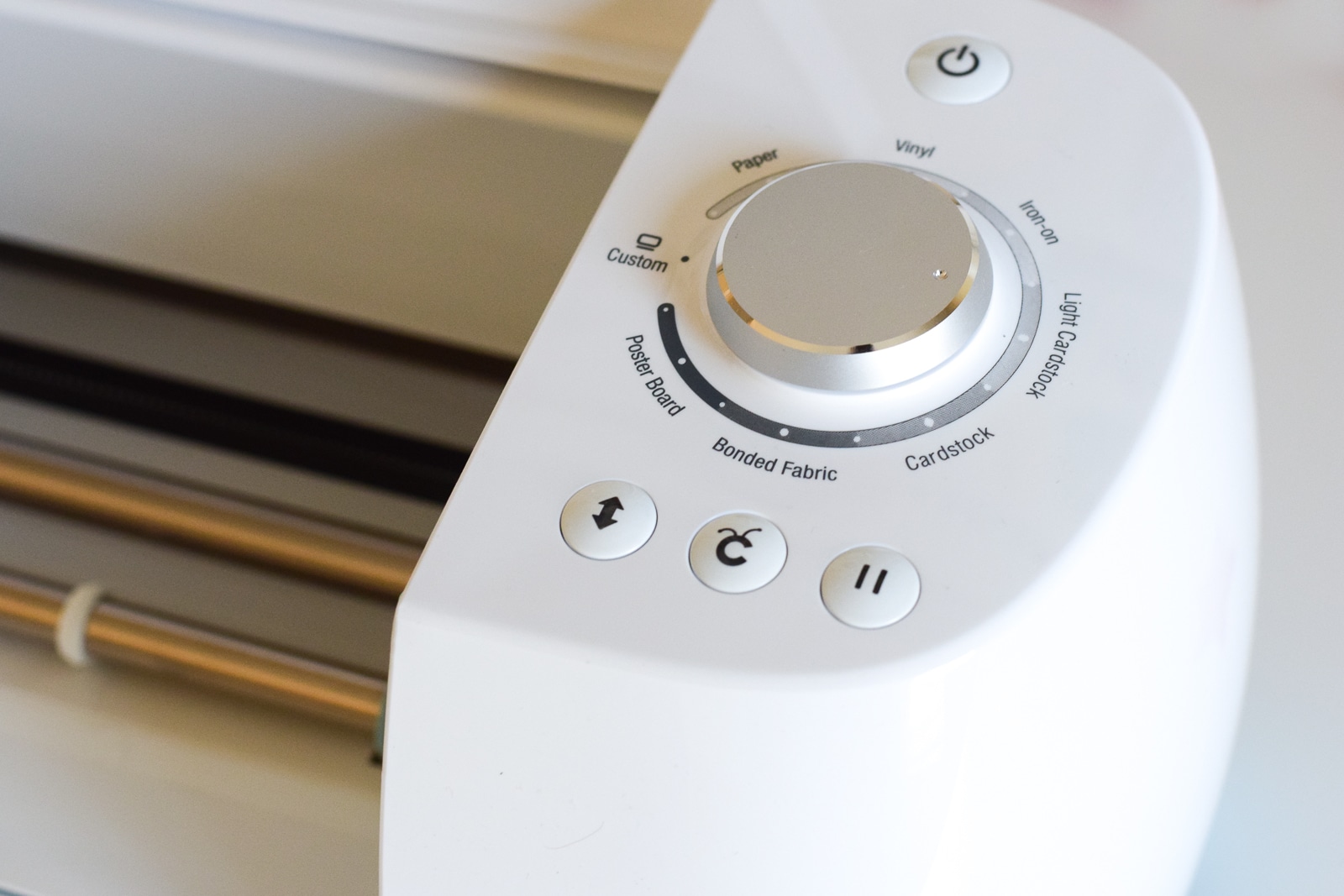 I can't even tell you how many times I have forgotten to change the blade setting on my Silhouette, only to cut through the mat or not even cut through the material. With the Cricut, it shows me right on my computer screen which setting I'm set to which is a good reminder in case I do forget to change the dial.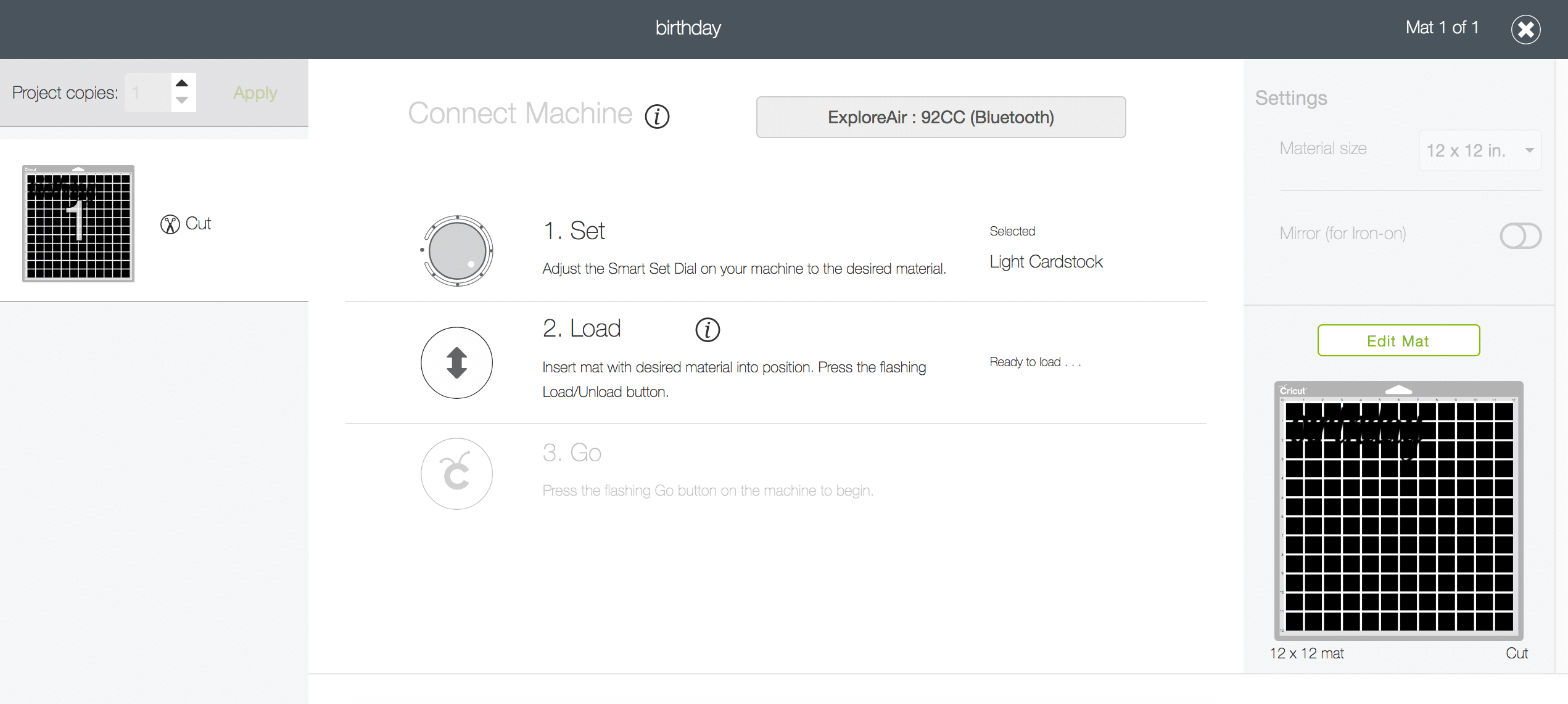 User Friendly Design Space – As with any new type of program, there is going to be a bit of a learning curve. While the Silhouette software seems a bit easier to use to create custom designs, I found the Cricut Design Space to be quite easy to figure out as a first-time user.
I was able to locate tools that I need to make some basic designs and cut out my first project with little frustration. Plus I love that there is a ton of project inspiration available right on the Design Space…kind of like a built-in Pinterest board!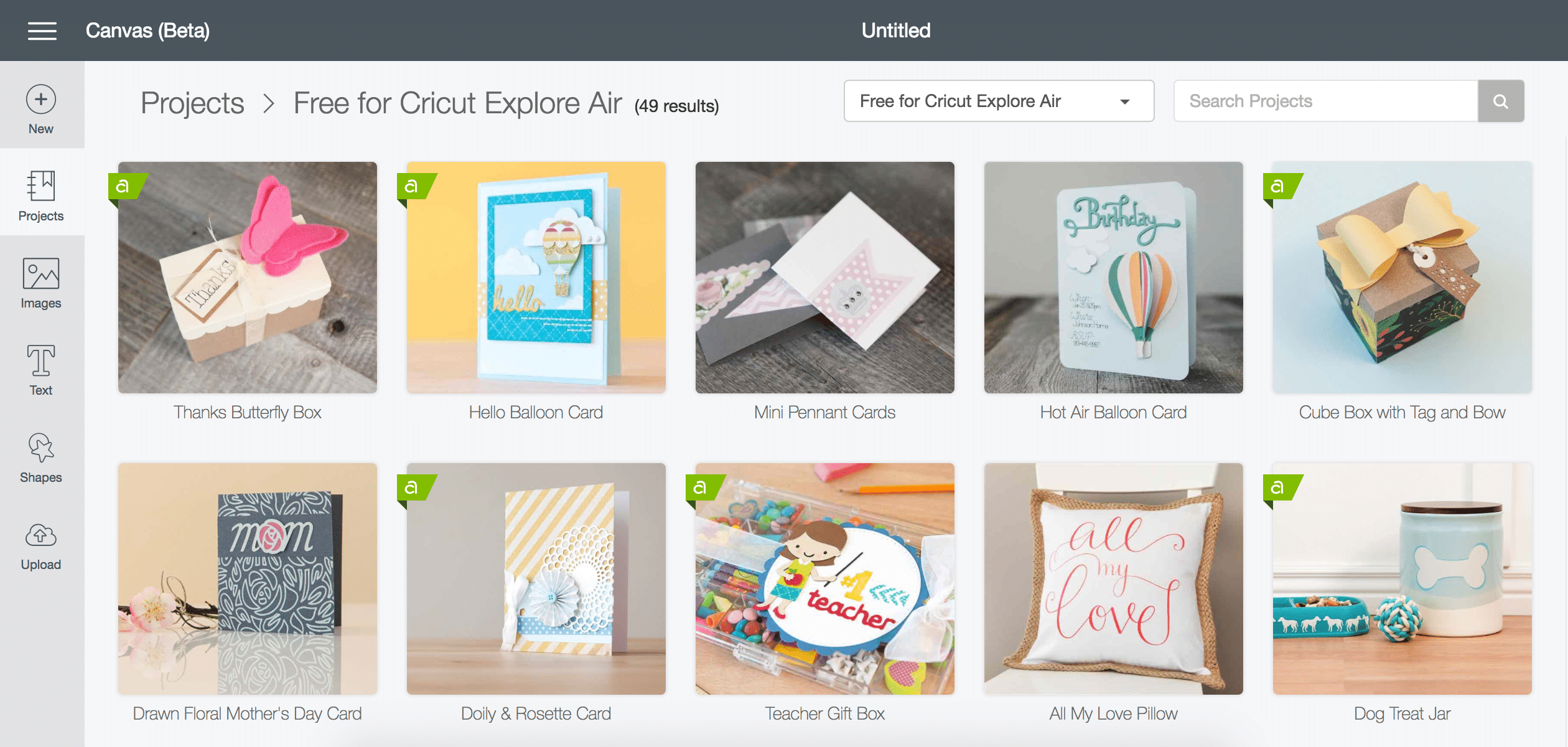 A few other things I love about my new Cricut Explore Air:
–how quiet it is when it cuts! I can use this during nap time without worrying too much about waking up the little guy. There is some noise, but definitely not as loud as my Cameo.
–the amount of materials it can cut! I cannot wait to stock up on some new supplies, like faux leather, foil, window clings, and washi sheets. Pair that with the scoring stylus and I'm going to have a lot of craft projects on my to-do list!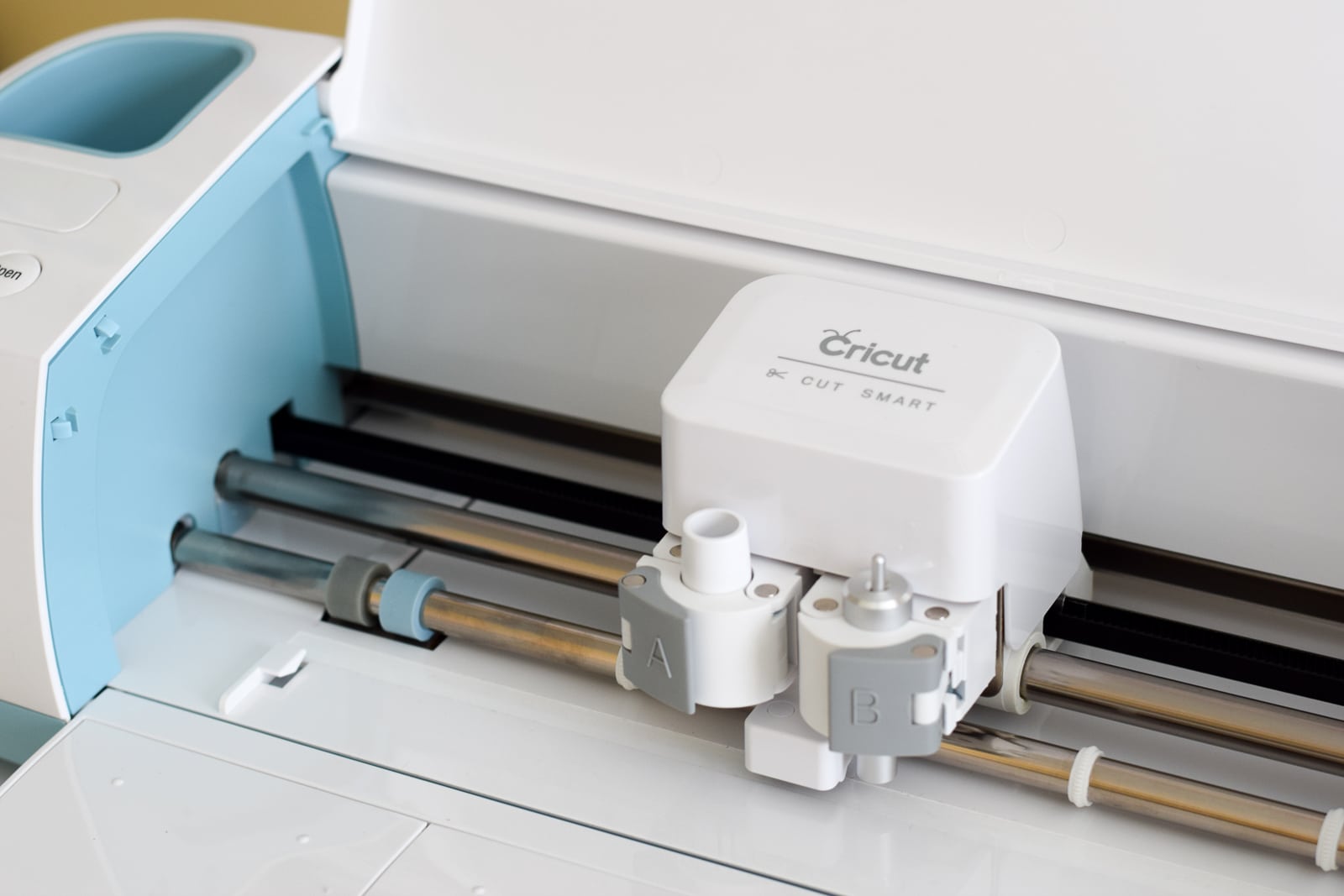 –the design and color of the machine…okay, this was not a deciding factor whatsoever, but I do love that it matches my craft room!
As with anything, there are for sure pros and cons to each machine and some crafters may prefer one brand over the other; but overall, I'm really looking forward to this change and trying out a new brand & machine.
Be on the look-out for some new Cricut posts on the blog including simple tutorials for using the tools, craft project ideas, and more!