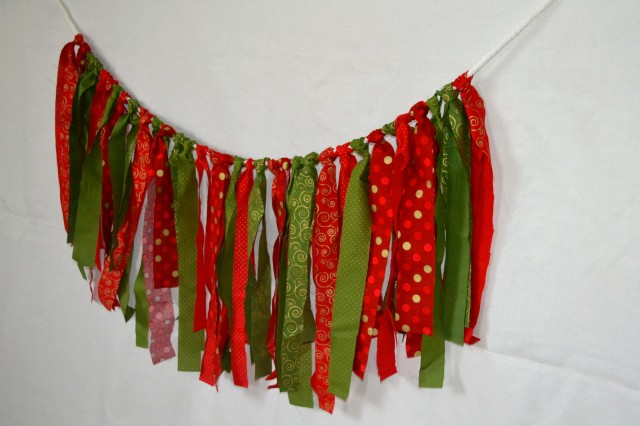 This fabric garland is a super quick and easy project to add some festiveness to your home for the holidays. I originally made it for my friend to use as a prop at her holiday photo shoots. However, I loved the look of it and made another to use in our house this holiday season!
Each fabric strip is about 36 inches long – I took a yard of fabric and folded it in half to make it easier to cut. I then cut varying widths of strips and tied them onto a long piece of clothesline rope. Definitely a quick project that can be customized for any occasion!
My little model wasn't too into this photo shoot…but what do you expect from an almost 5 month old who finds his toys a lot more interesting than Mom trying to get him to smile!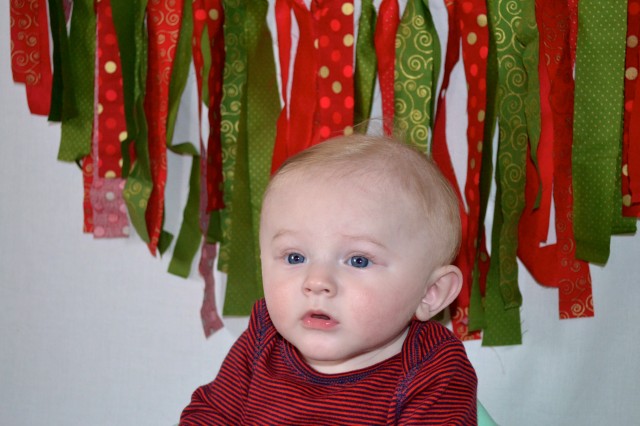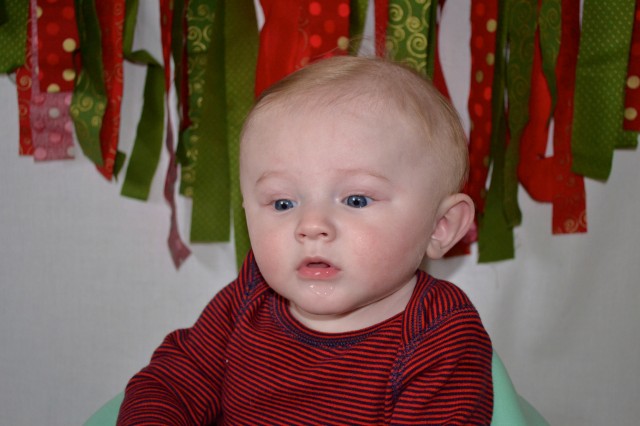 Photo-shoot Outtakes