Use your Cricut Explore Air to personalize projects with vinyl – a simple way to update a home decor piece!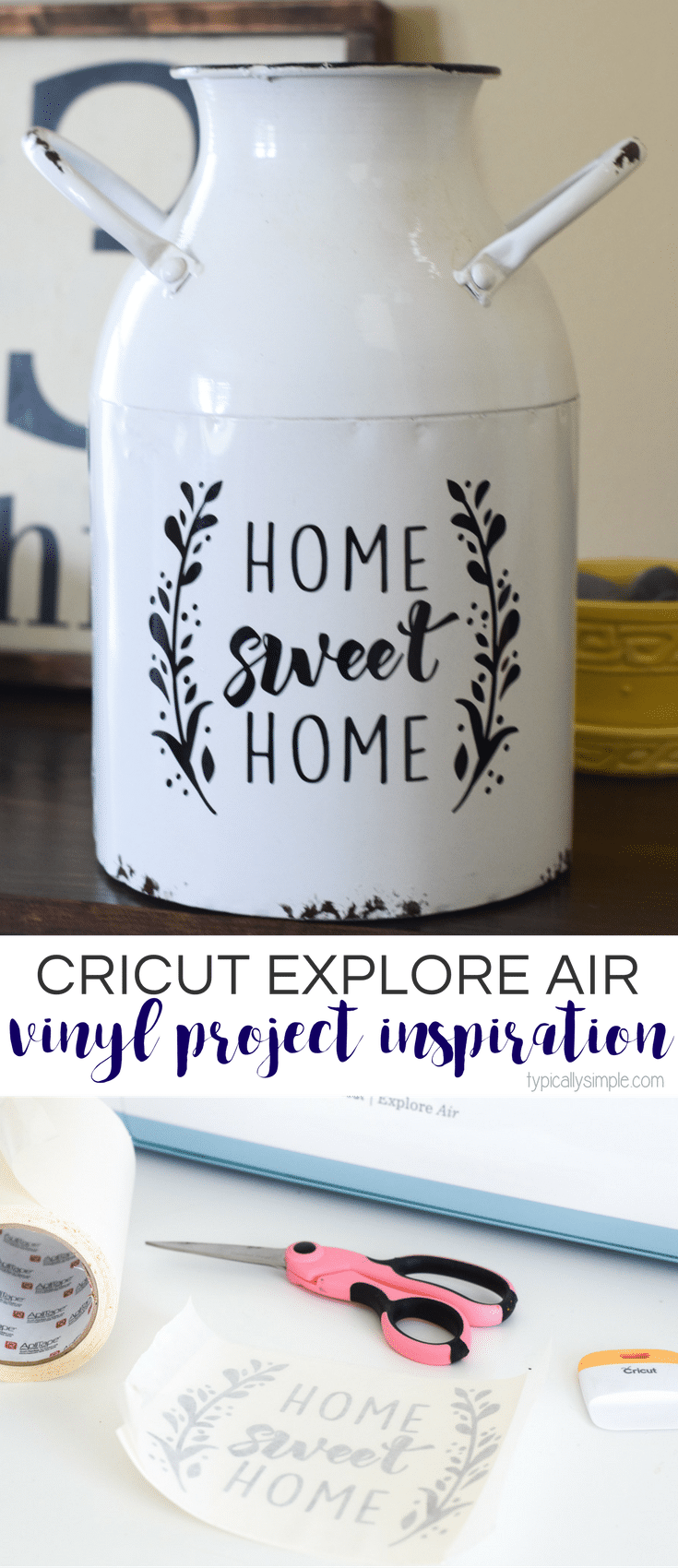 A few weeks ago, we had one of those days where we just needed to get out of the house; so of course we headed to the nearest craft store! For whatever reason, my little guy loves going to Hobby Lobby and we can spend over an hour walking around looking at things. I think he's one of the few that gets excited to see that the Christmas stuff is out in July!
I came across this metal milk can (on sale, of course!) that I thought would look super cute sitting on the table next to our front door. But when I got home and put it there, it just looked a little plain, so I decided to pull out my new Cricut Explore Air and some vinyl to personalize it a bit.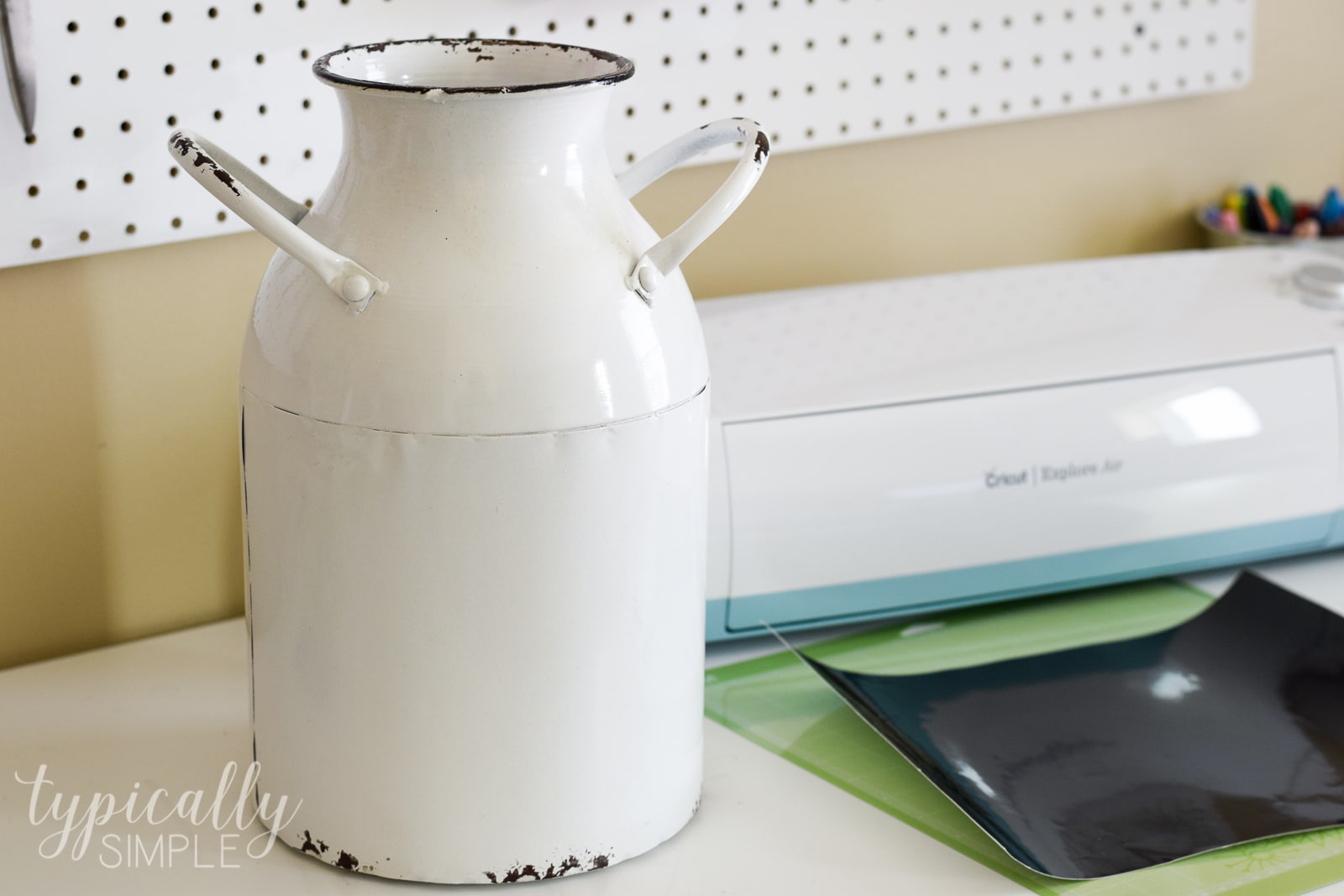 How to Cut Vinyl with the Cricut Explore air
Supplies
Cricut Explore Air
Cutting Mat
Vinyl
Transfer Tape
Weeding & Scraper Tools
Directions
Start by creating your design in the Cricut Design Space. Place the vinyl on the cutting mat, load into machine, and follow prompts on the design space to make the cut.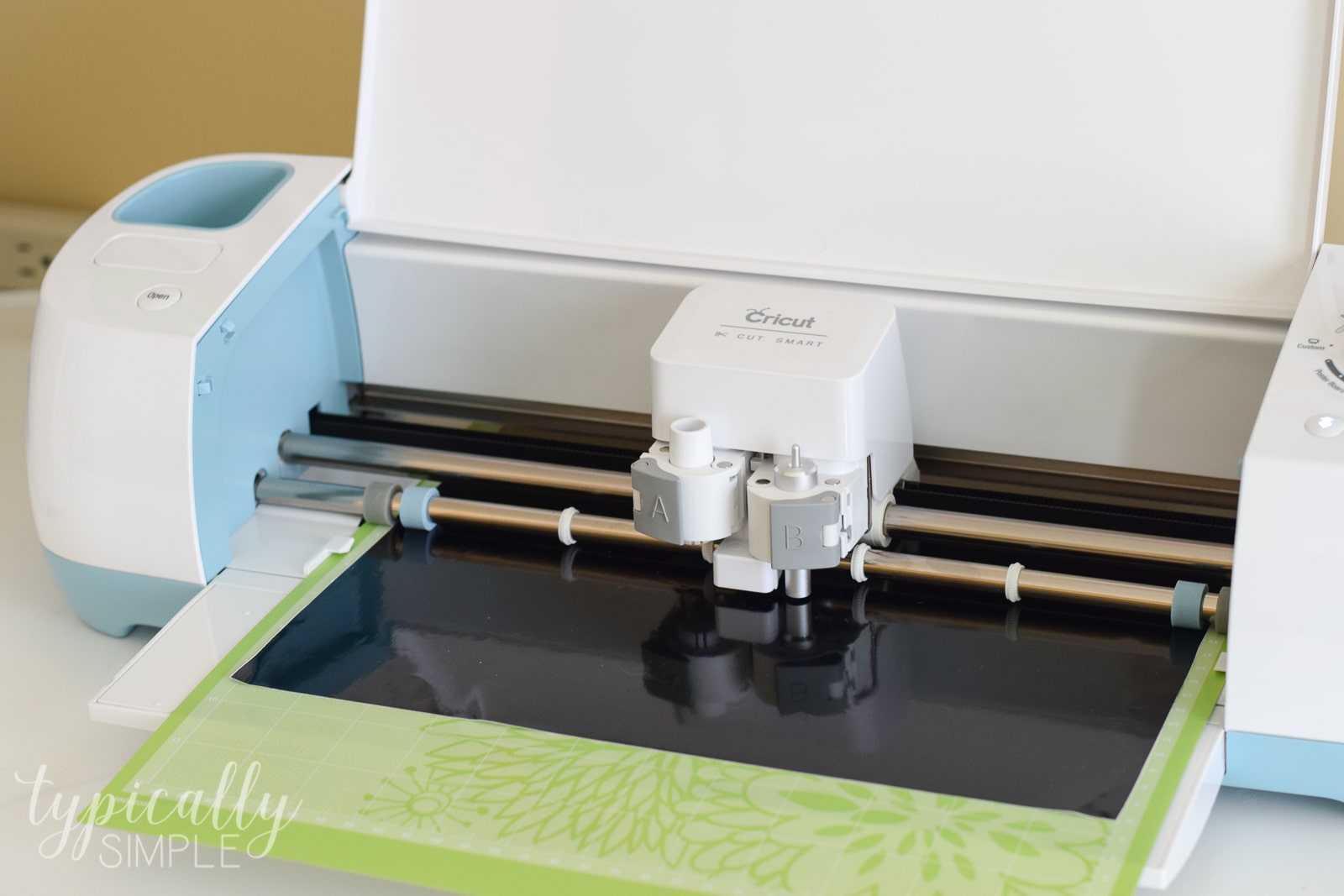 Unload the mat from the machine and remove the vinyl from the mat. Remove the excess vinyl around the design, weeding out any inside pieces like ones that are in "e, a, o" or in the design.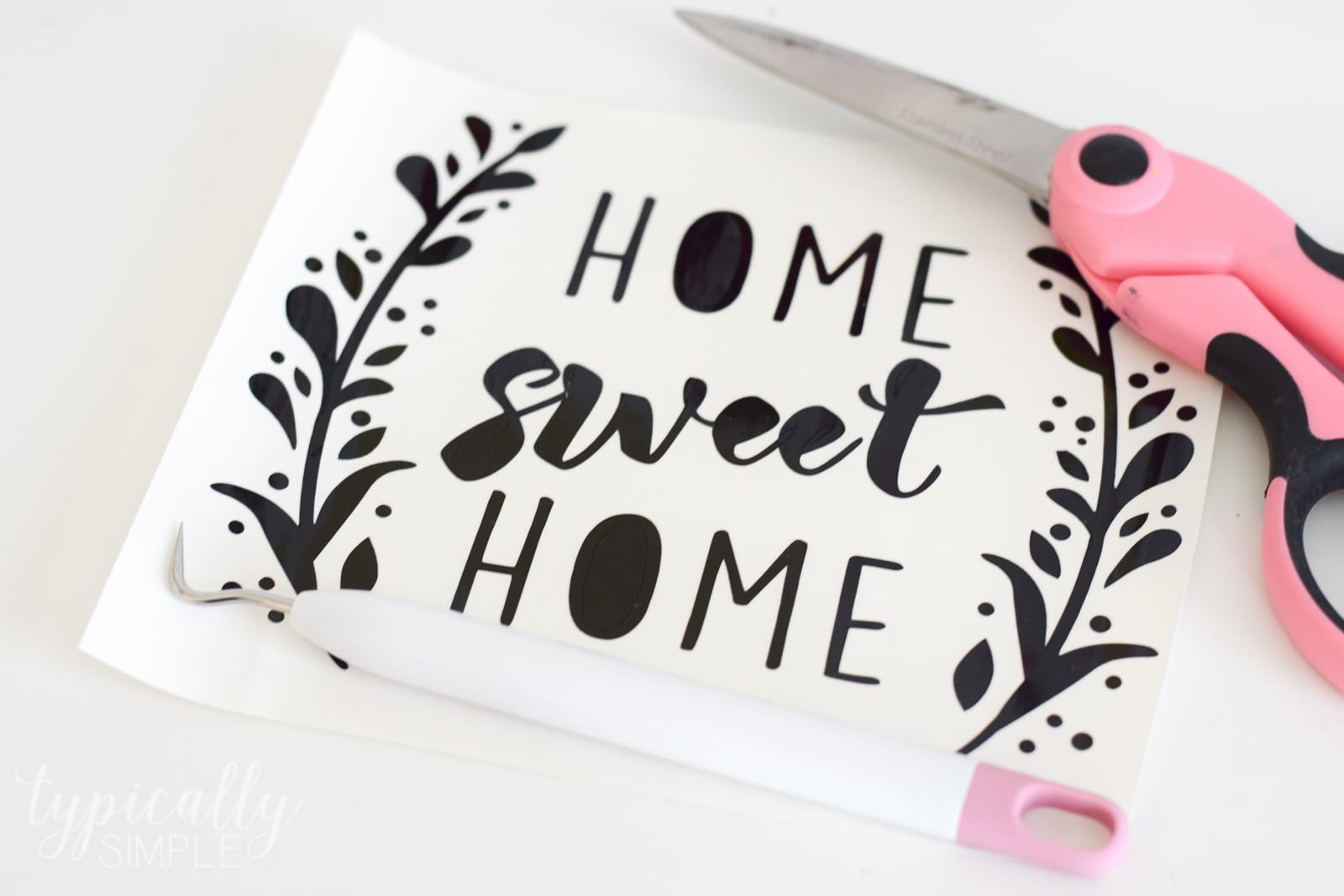 Once the vinyl has been weeded, place transfer tape over the design. Using the scraper tool, rub the tape & design to make sure it sticks. Peel the transfer tape up to remove the design from the paper backing.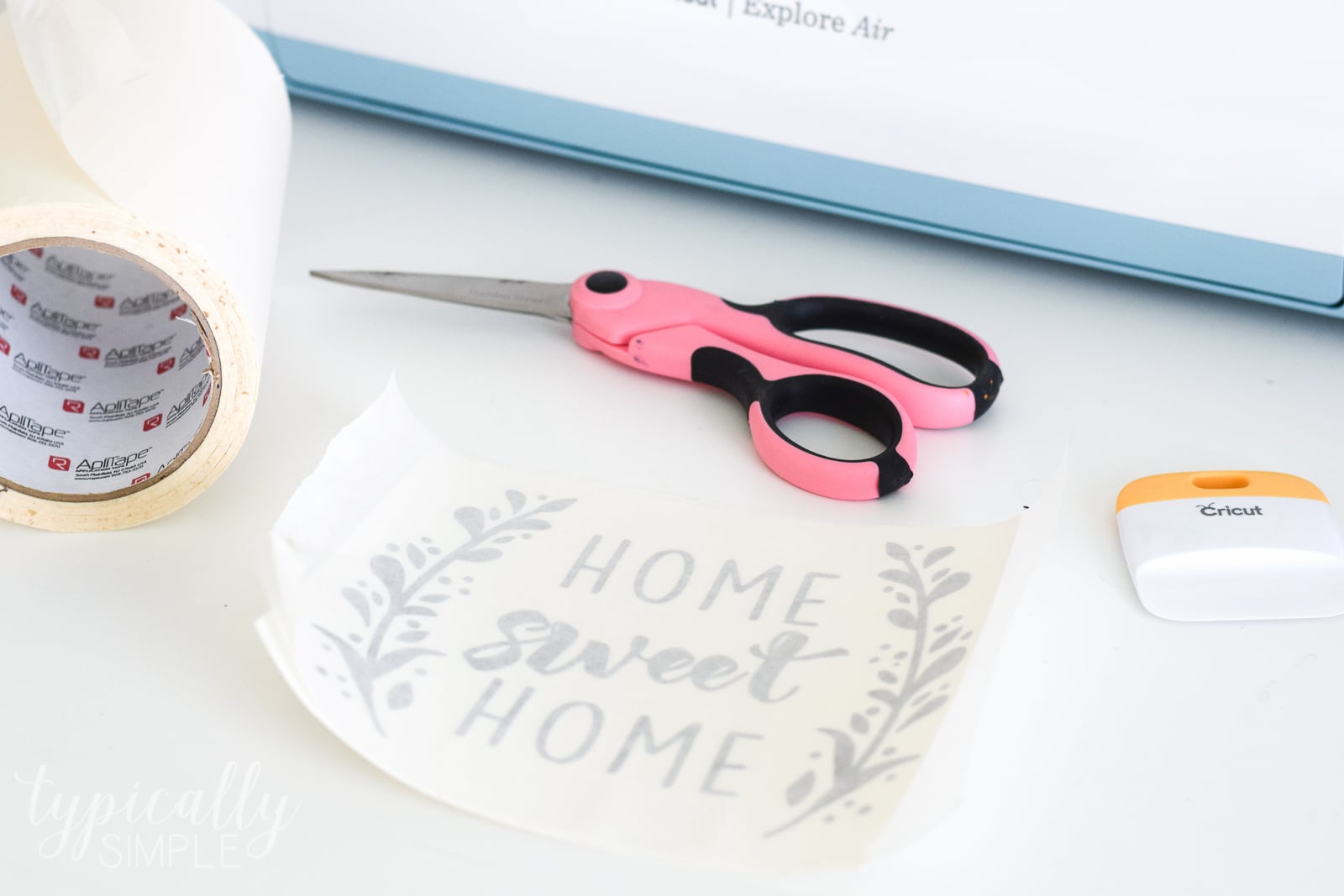 I find it easiest to do some measuring and figuring out the placement BEFORE attaching the design. Most of the time, once that vinyl hits the surface, it's going to be stuck there and it's really difficult to remove without ruining the vinyl/design placement. So I usually use a pencil and make very faint marks as a guide.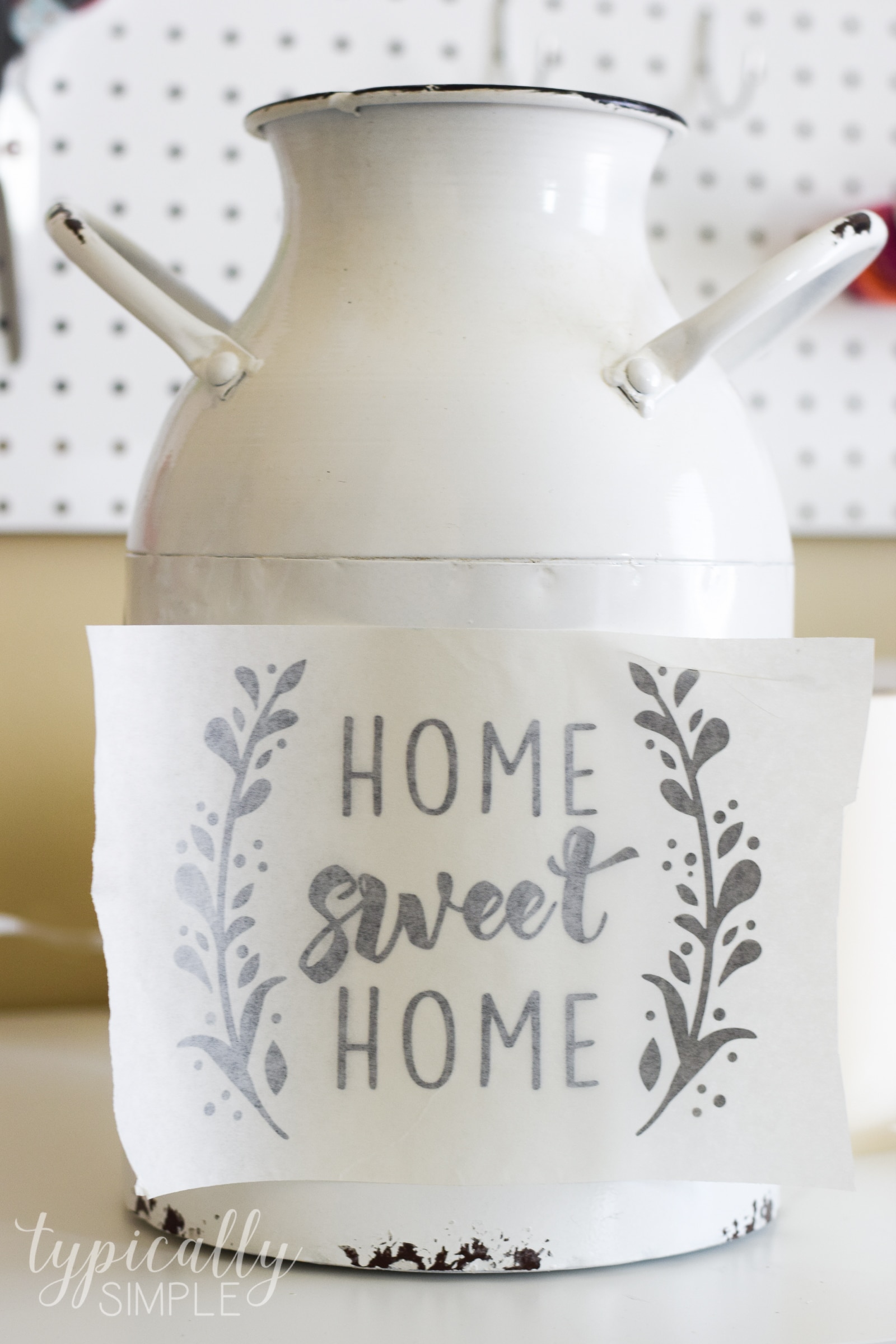 After the design is in the correct place, press it down with your hands, then burnish it really well using the scraper tool. Peel off the transfer tape and there you have it!
While I am a big fan of using stencils on wood to paint words & designs, I love how easy it is to use vinyl on other types of projects. And if for some reason, I start to get tired of this design, it's easy enough to remove the vinyl and add a new one!
Be sure to check out these other projects that you can make with your Cricut or Silhouette:
Glitter Dipped Coffee Mug with Vinyl