Using your Silhouette Cameo and heat transfer vinyl, create a dino-mite library book bag for your little ones to bring home books.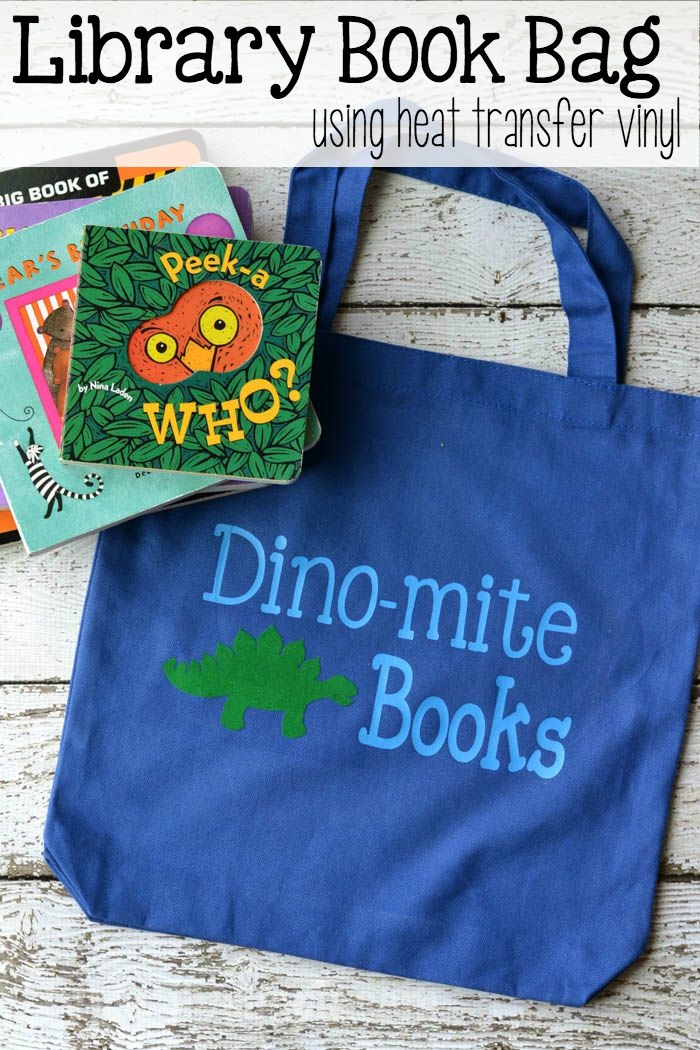 Many thanks to Expressions Vinyl for providing the vinyl to create this project!
It's been awhile since I've shared a Silhouette project, especially a vinyl project! I love how easy it is to personalize shirts, bags, and other fabric items with heat transfer vinyl. So I thought it would be fun to whip up a library book bag for the little dude now that we are going to be heading to the library more often.
Now that he has turned the big 2, he's all about wanting to do things himself and help out with carrying items for me. So I found the perfect little dude sized canvas bag at the craft store that he can carry without it dragging on the ground. And because he loves dinosaurs, I knew I had to personalize the bag with one!
Supplies
canvas bag
heat transfer vinyl
flocked heat transfer vinyl
Silhouette Cameo
iron
To get started, I designed my image in Silhouette Studio using some of my favorite fonts and a dinosaur from the online Silhouette store. When using HTV, it's important to remember to mirror the image, especially when working with letters and words.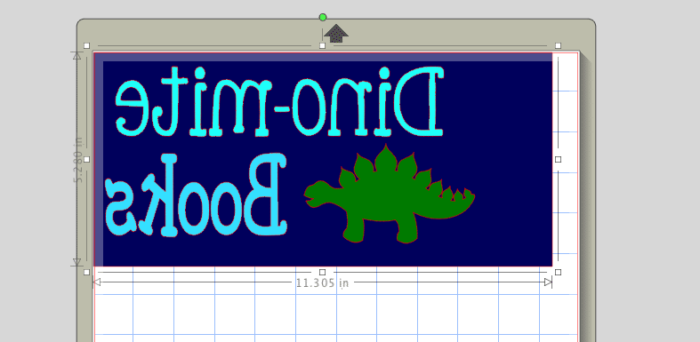 Using the smooth heat transfer vinyl settings, I cut out my words on one sheet of light blue. Then I changed the settings to flocked heat transfer vinyl and cut the dinosaur out of some fuzzy green vinyl.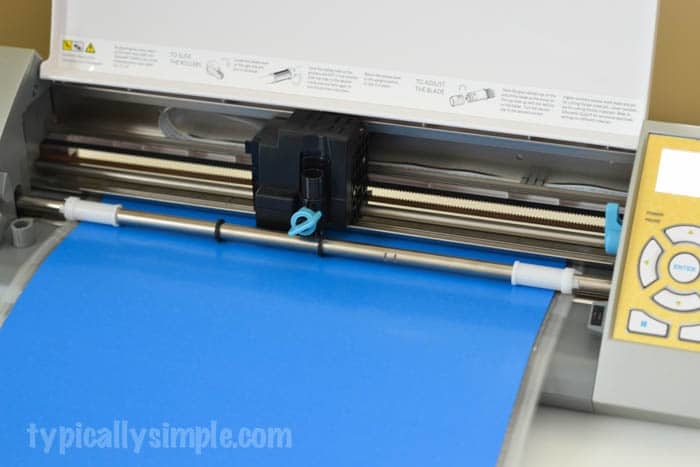 While cutting everything out, I had my iron preheating. I find using the cotton setting with no steam to work best when applying HTV to fabric.
After weeding the letters, I placed them sticky side down onto the bag and pressed with the hot iron for about 10 seconds. Be sure to use some sort of parchment paper or fabric between the iron and HTV so it won't melt the plastic.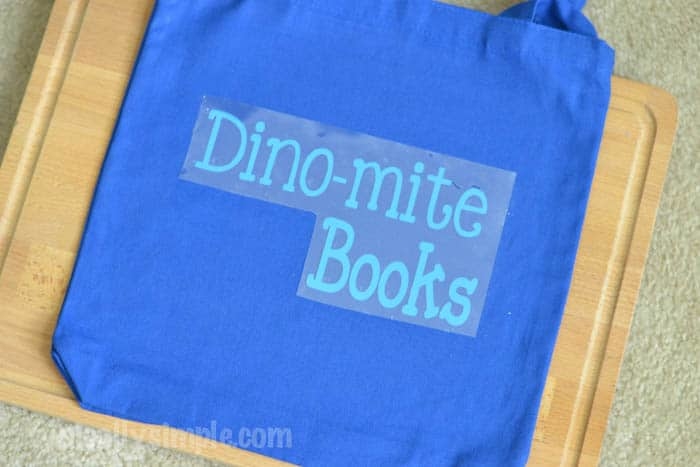 Remove the plastic coating and repeat the process for the dinosaur.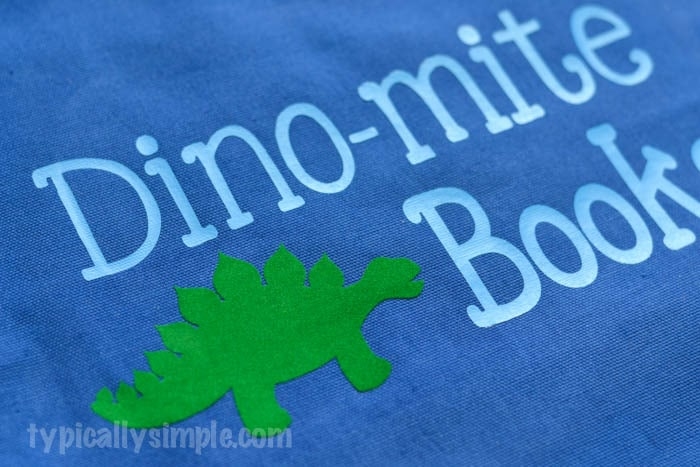 And that's it! Your library bag is ready to be filled with some good reads! All in all, the whole project took me less than 20 minutes…with most of that time being spent on deciding which colors and fonts to use.