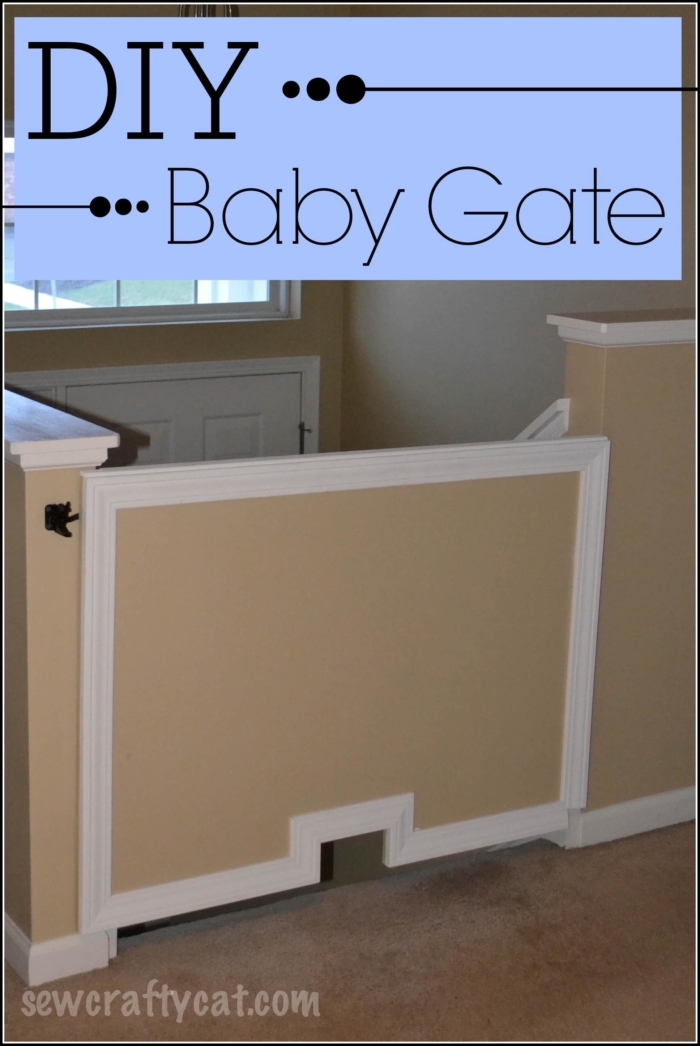 It had always been in the back of my mind that when Quinn started getting mobile we would need a baby gate for the top of our stairs. Little did we know how many choices there are for baby gates, as well as how unforgiving our stairs are for putting in a baby gate.
The first problem we ran into is that there is a few inches of trim at the top and bottom of the wall where the baby gate would need to go. With most gates having tension rods to hold them up, this wasn't going to work.
Next up was that we needed some sort of door, not just a solid gate, as this stairway is our main…well only…way downstairs to the garage, family room/office/craft corner. So it needed to be somewhat easy to get through a gate while carrying a baby.
And then the cats. Because the stairs lead down, I was concerned they might fall trying to jump over the gate and land on a step. Now I know they are cats and probably could figure it out…but I still wanted a little pet door for them.
It finally came down to the fact that we just needed to build our own gate to fit the opening and our needs. So thanks to my dad and Ryan, they built this gate that is so functional and fits perfectly with our decor.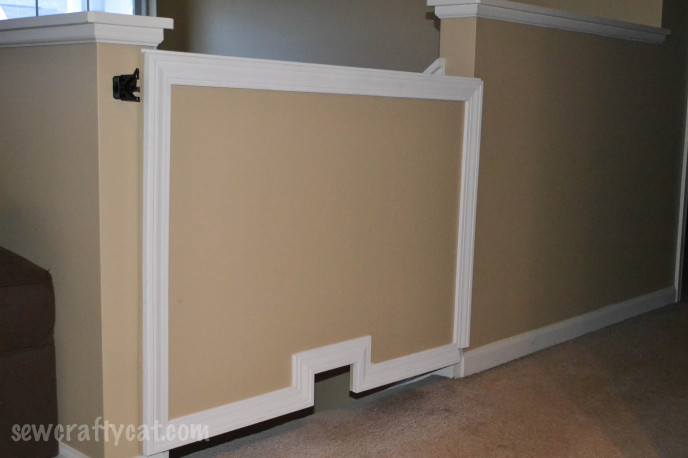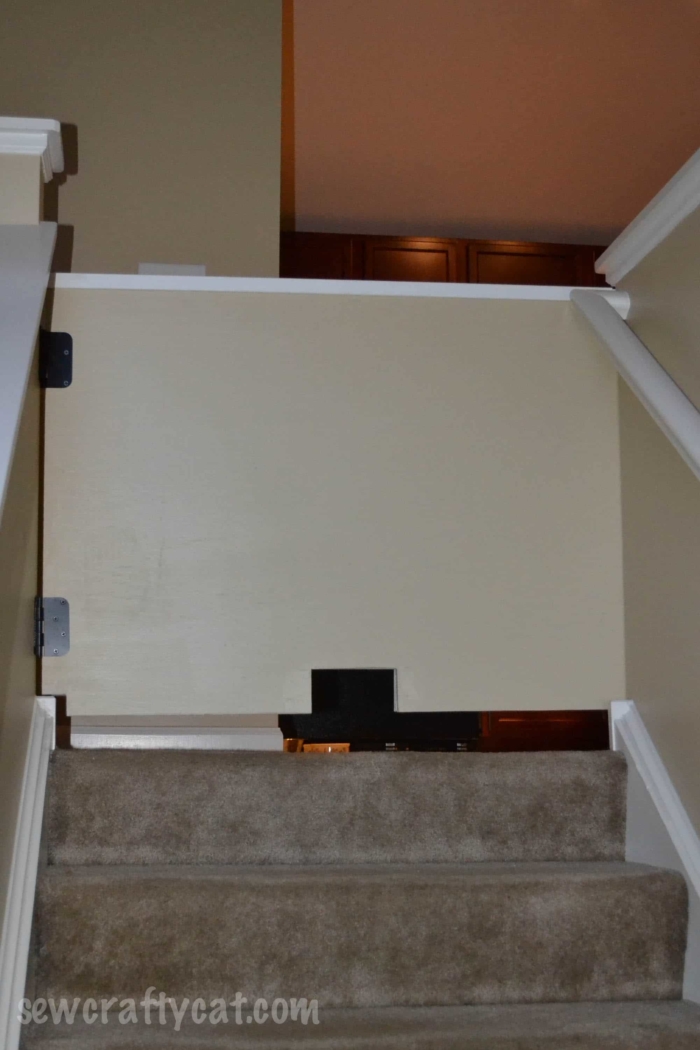 Using plywood as the base, they painted both sides with the same color paint as our walls to help it blend in a little more. They cut out a little section at the bottom that would act as the cat door. Then white trim was added around the edges of just the side that was facing our main living area.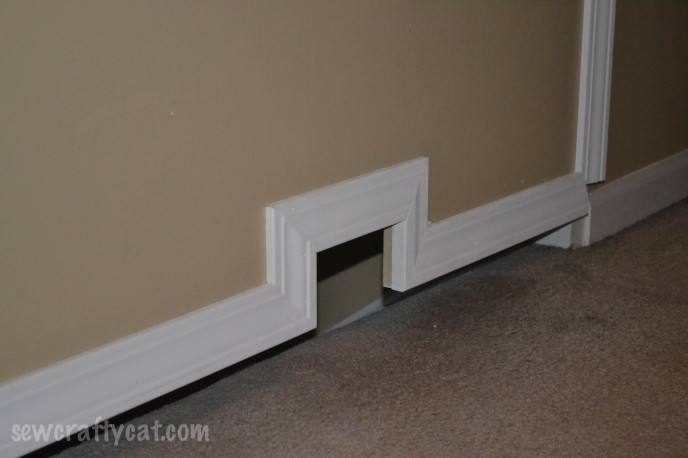 They installed it using hinges that we picked up at the hardware store. And we also added a gate latch to ensure a certain little someone couldn't open the door as he gets older. Who also happened to photobomb a few of my shots this morning…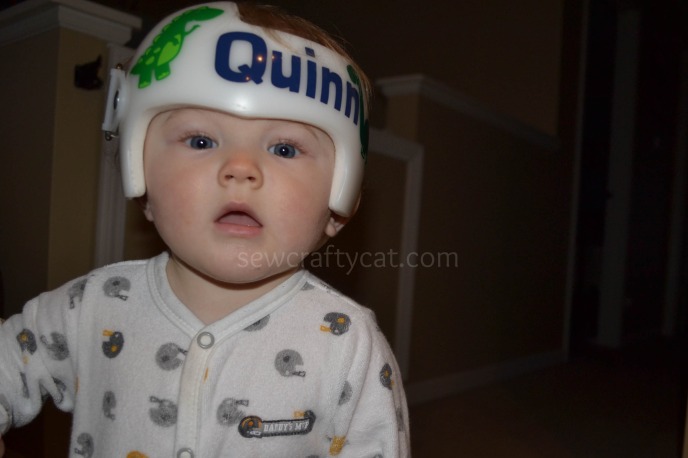 The total cost of materials was about $50 which is right around the average price of a store-bought gate. However this one probably much sturdier than any we could have bought. It took Ryan and my dad about a day to build, mostly because of waiting for the paint to dry. But the end result was just what we wanted in a gate!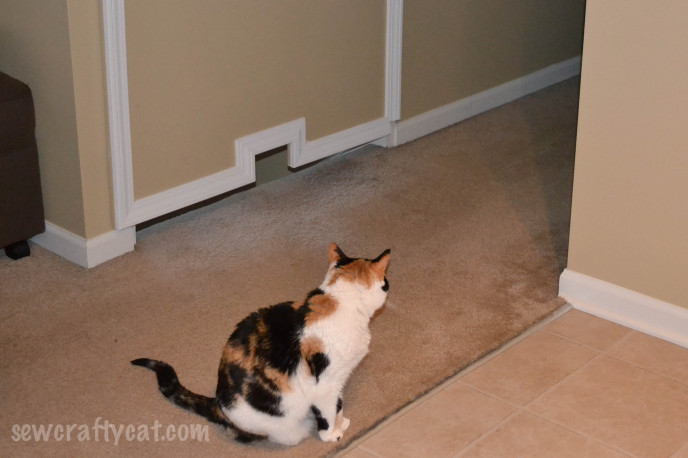 Now to figure out a way to block off the "kitty puffs"…