Use your Silhouette Cameo and vinyl to create a personalized mug that makes a perfect birthday or Christmas gift!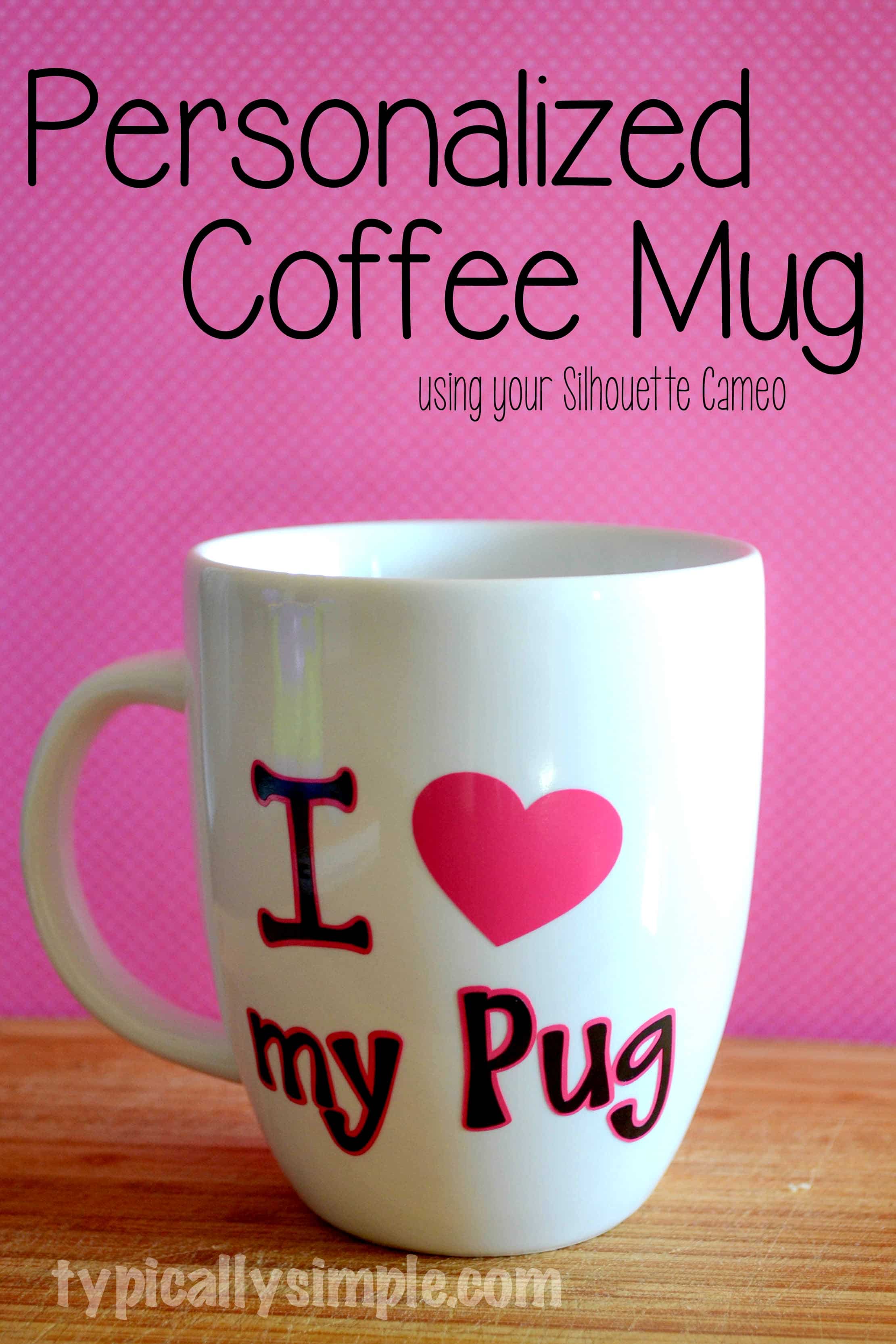 I love giving personalized gifts for all occasions; from a photo block to framed subway art, I enjoy working on a project from start to finish that reflects the recipient's interests. And this mug is no different!
My brother and his girlfriend have a puppy pug named Stanley. So I thought it would be cute to make an "I love my Pug mug" as a birthday gift!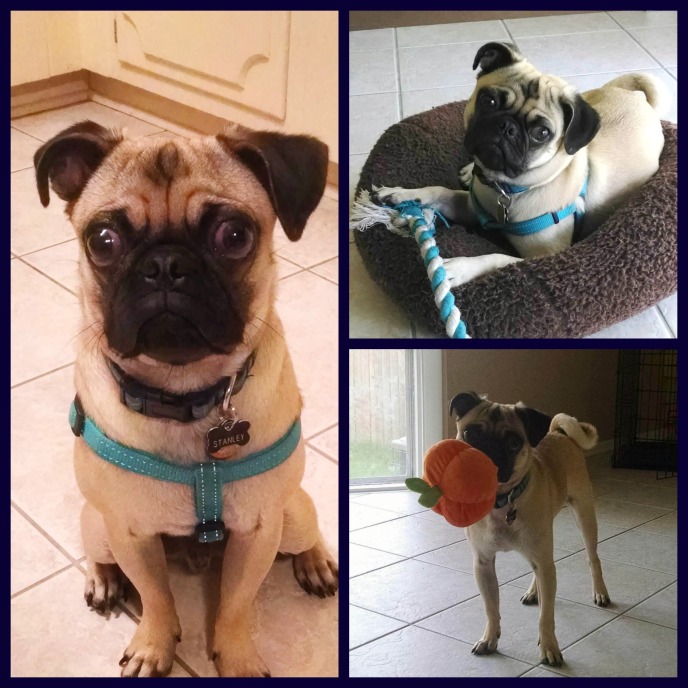 Using the Silhouette Studio program, I designed the images I wanted to use for the mug. I thought adding Stanley's name and some paw prints to one side would make it extra cute.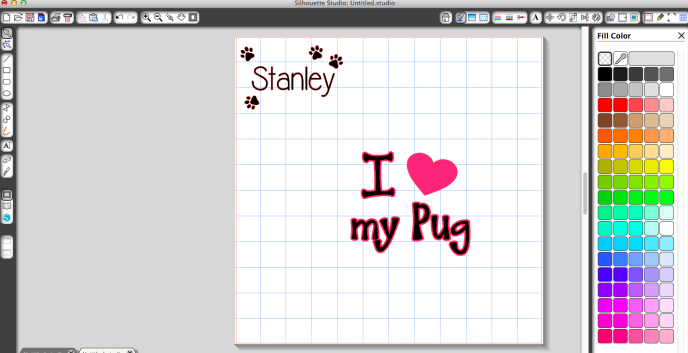 After cutting it out on my Cameo and weeding the excess vinyl, I was ready to apply it to the coffee mug.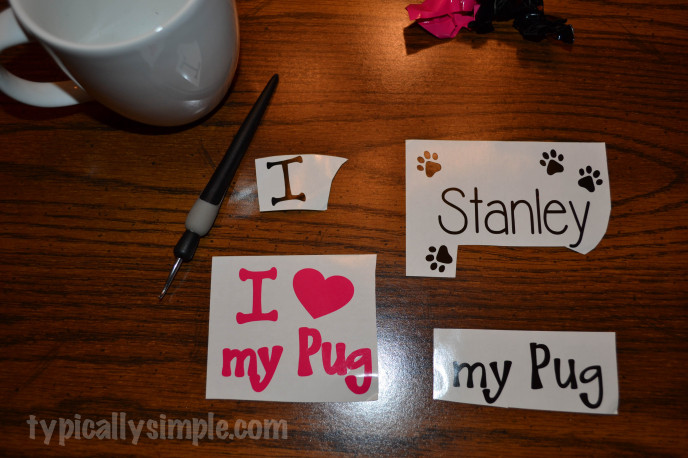 At first I was a little worried that the vinyl would bubble or go on crooked because of the curved surface. But with a little patience and applying each word separately, I had no problems!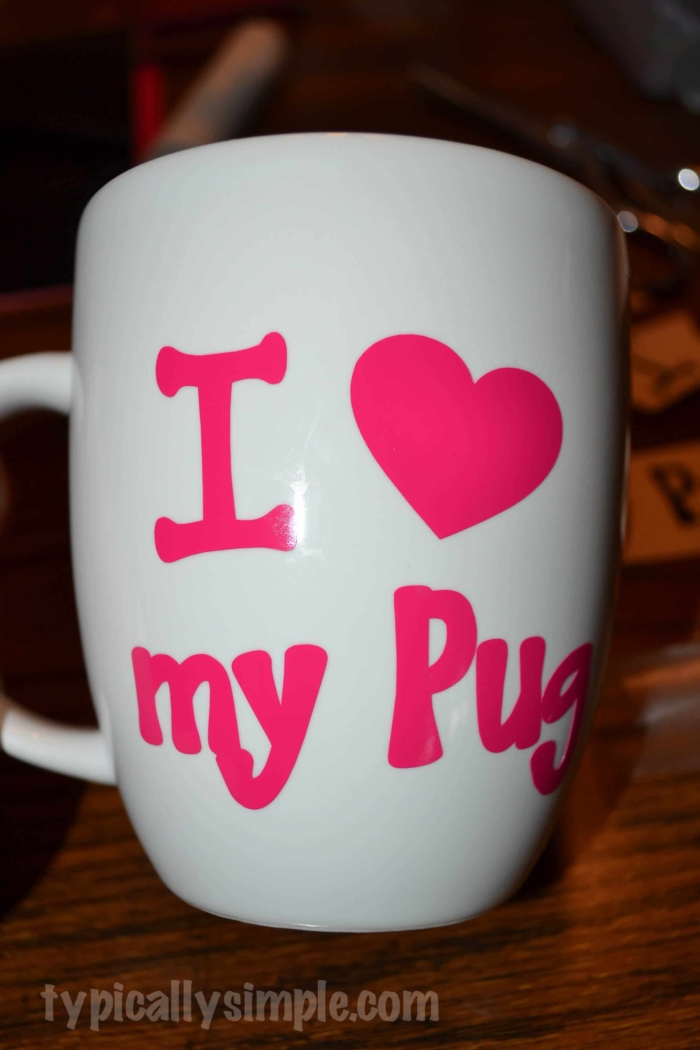 Again, when it was time to layer on the black text, working slowly and in small chunks really helped. I also found that putting the coffee mug on my lap to keep it from rolling around was quite helpful, too! And yes, I was crafting in my polka dotted pajamas…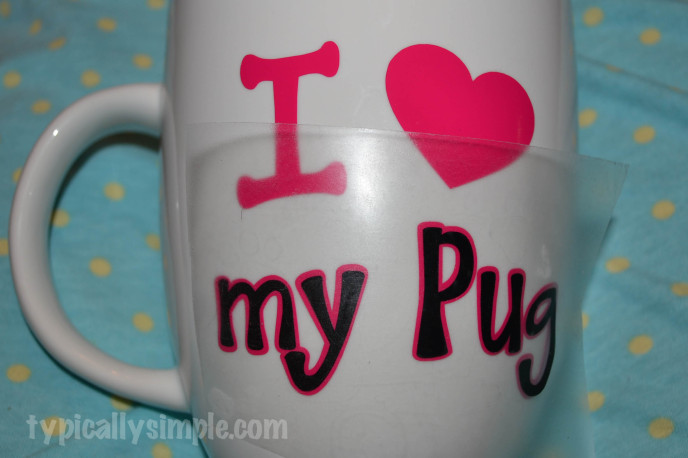 After applying "Stanley" to the other side, the coffee mug was ready for gifting. I filled it with some tasty teas and put it in a gift bag. I love the endless possibilities with this project! It will definitely be one that I make again for gifts. Not to mention, the whole project took less than a half hour!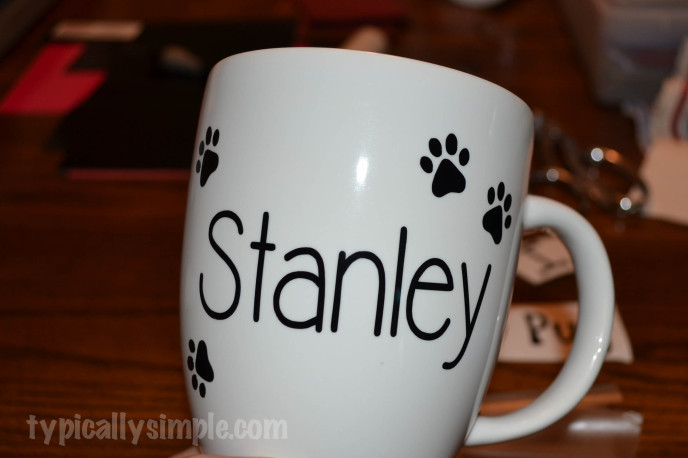 If you decide to make one of your own for gift-giving, just make sure the recipient knows to that these mugs are hand wash only because of the vinyl.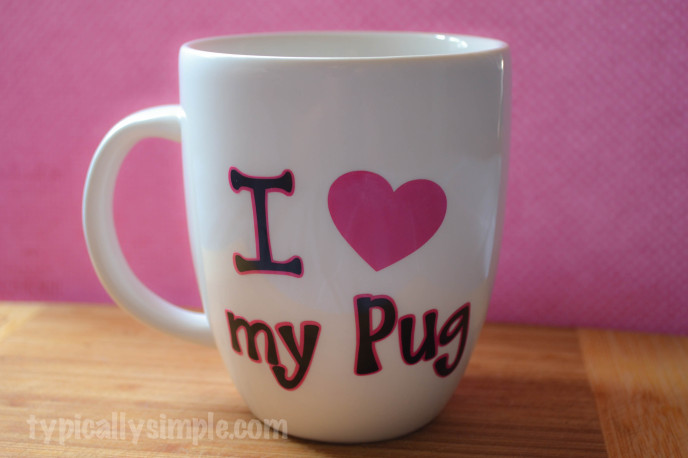 Looking for other Silhouette Projects? You can find more ideas here!