I received product from Minted in exchange for this blog post. All opinions are my own.
When we moved into our home, I knew I wanted to have a few gallery walls throughout the house. I picked up frames here and there, sticking to the white, grey, turquoise-ish color palette that can be found throughout most of our rooms.
Then those frames sat in a pile down in the basement for at least a year. Finally one weekend, we sent the little guy over to Grandma & Grandpa's house for a sleepover so we could do some projects around the house without "help" from him. And the project at the top of my to-do list was finally getting all of those frames hung up in the family room.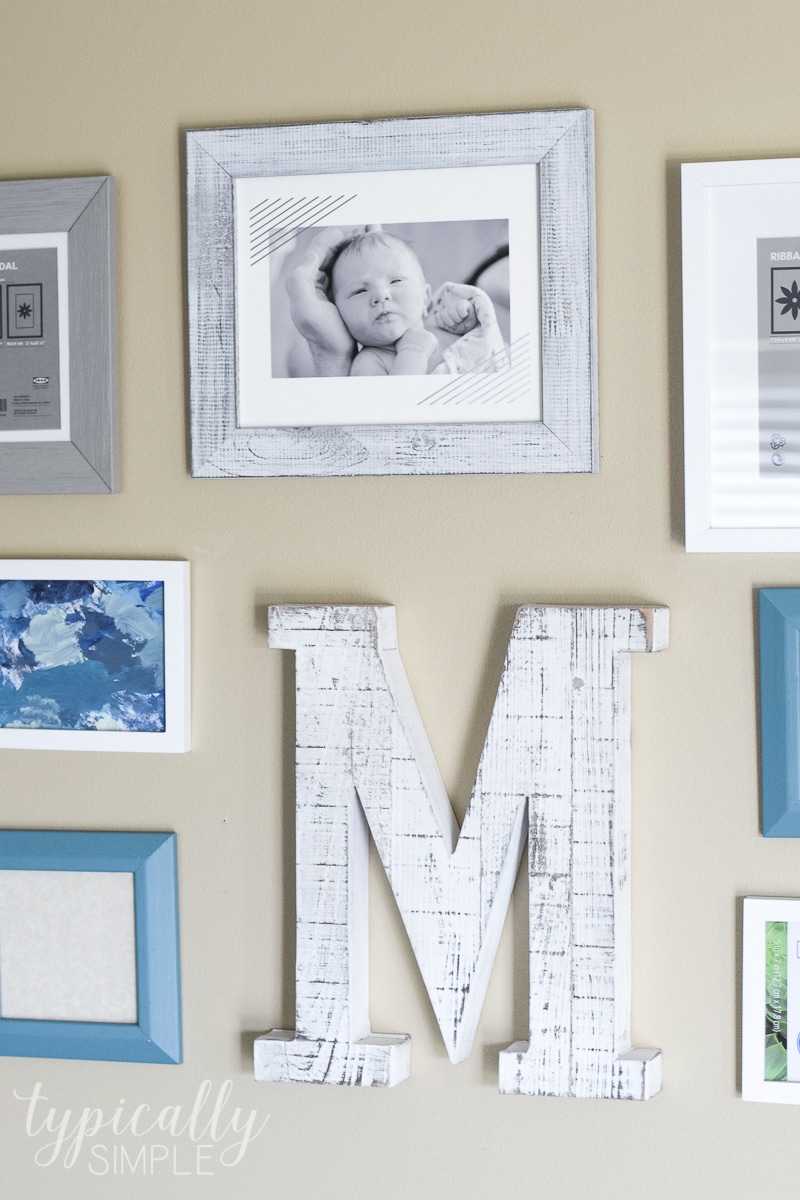 And wouldn't you know, those frames have been hanging on the wall with no photos for at least 6 months now. I am the worst at printing photos! So when Minted told me about their foil-pressed art, I knew it would be a perfect addition to our gallery wall.
Not only because they are absolutely gorgeous (and like the Christmas cards, I had the hardest time choosing a favorite) but also because I would get a framed print all at once…no need to worry about finding a frame or adding a photo later!
One of my favorite things about ordering from Minted is just how easy their website is to use. I knew I needed something with a landscape orientation, so I was able to easily filter those so I could pick a favorite. Plus all of the options for framing makes these prints simple to customize to fit your home decor.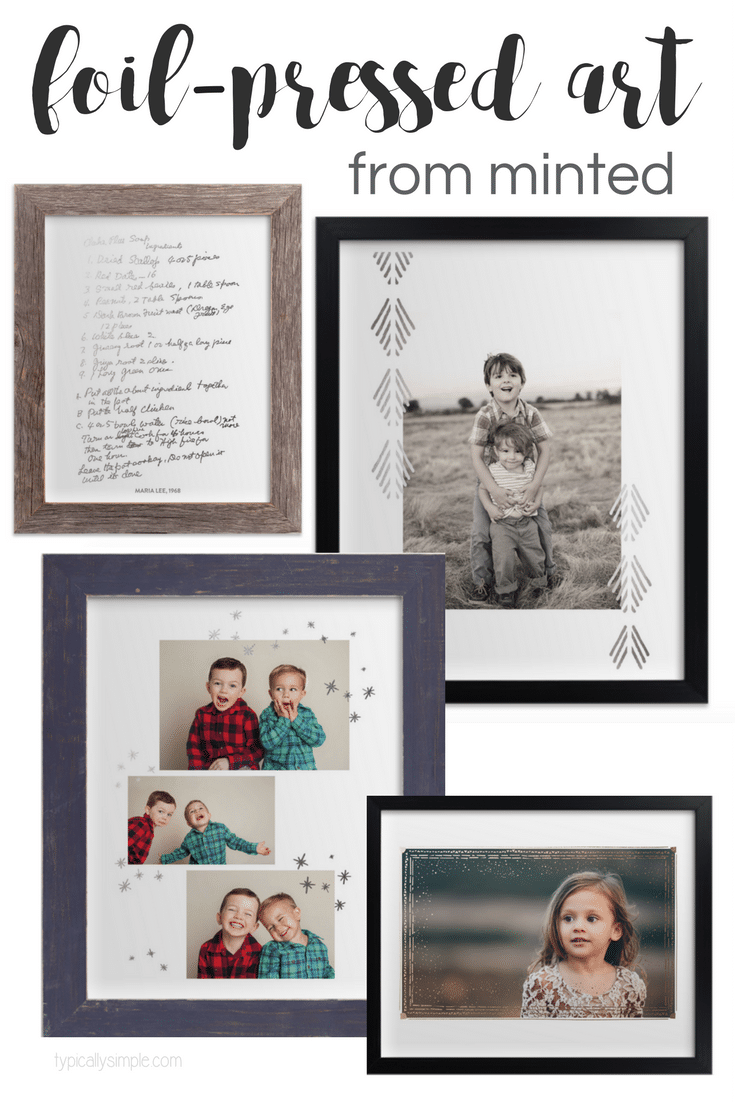 I ended up using a newborn photo of the little guy which is one of my absolute favorites. With the easy to use preview button, I popped it into my top foil-pressed art contenders. After choosing a print (modern shimmer), I picked out the distressed white-washed frame to go along with the rest of the frames I already had hanging up.
I loved the preview of my print, but when it showed up on my doorstep and I pulled it out of the box, I fell in love with it even more. The quality of both the frame and print are amazing, plus the shimmer of silver foil that pulls it all together – LOVE!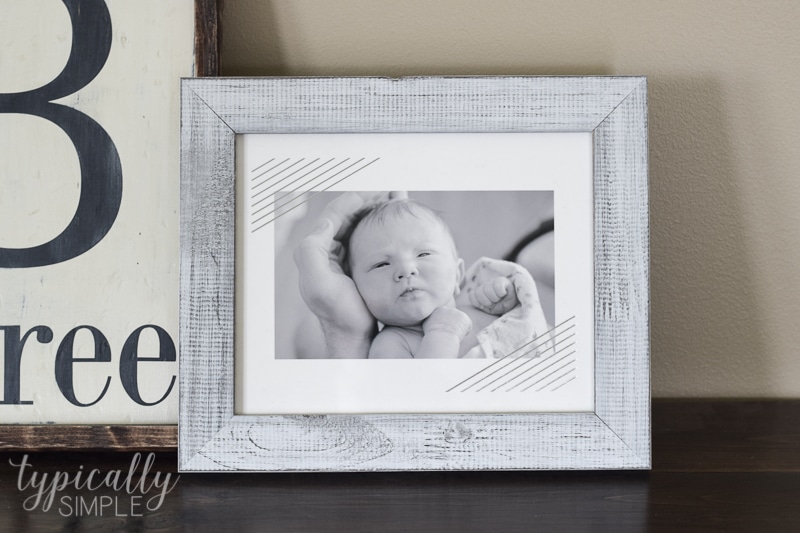 It really is a perfect addition to our gallery wall! Now I just need to get the rest of those frames filled – I did finally order photos, so at least I am one step in the right direction!

Be sure to check out the Minted Foil Event that is going on from 4-18-17 through 4-24-17. Use the code SHINE for 20% off any foil-pressed products, including art prints, graduation announcements, stationary, invitations, and more!