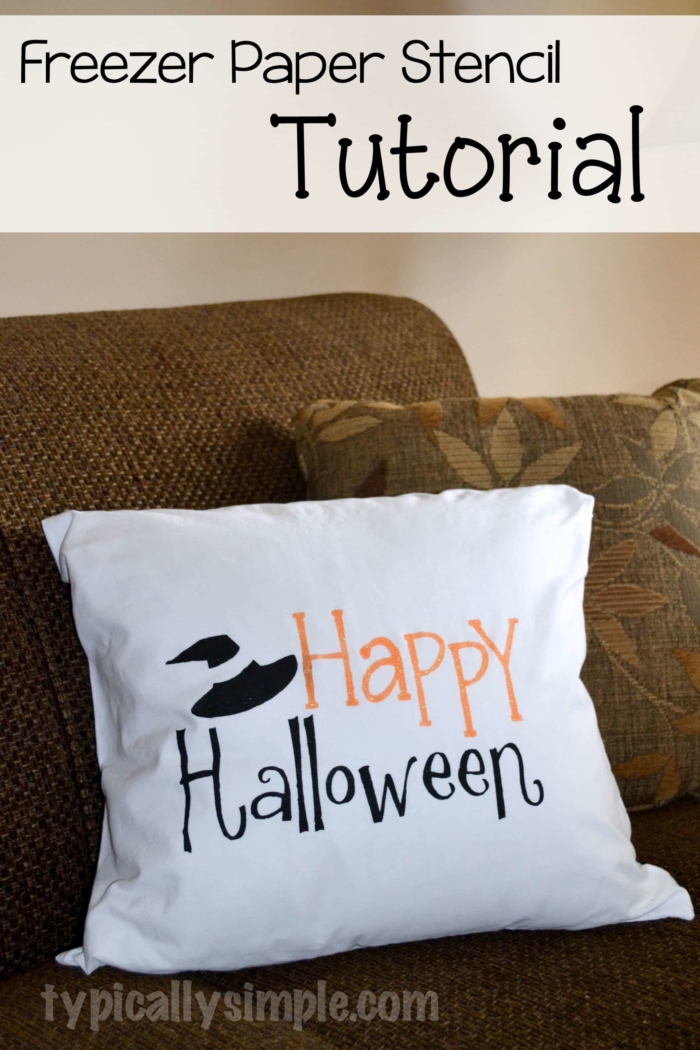 A few weeks ago, I tried using a freezer paper stencil and fabric paint for the first time. And it turned into a big, fat fail. The paper wasn't attached to the fabric very well and the paint seeped underneath. The paper also curled in spots and the inside shapes on the letters came loose and fell off. To say it was a mess is an understatement.
After working up the courage to try again, I decided to make a Halloween pillow. I had some sparkly orange fabric paint from DecoArt that would be perfect!
Supplies
Silhouettte Cameo
Freezer Paper
Fabric Paint & Brush
Cardboard
Pillowcase
Using Silhouette Studio, I started to put together a design. I created a text box for each letter of "happy" so I could move them around a little to get the uneven look.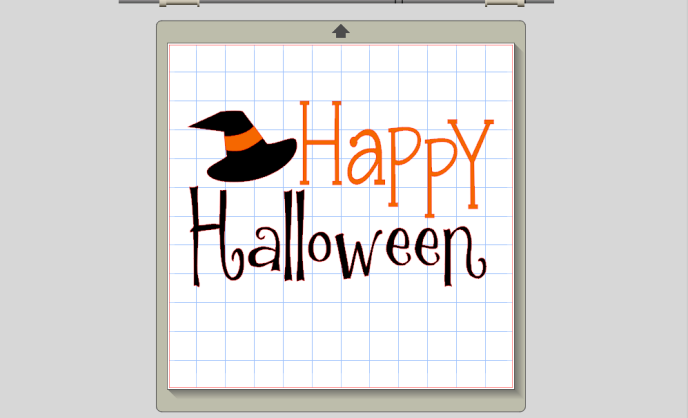 Then I cut the file out on my freezer paper, shiny side down. I highly recommend using an older mat that isn't super sticky or one of Silhouette's light hold mats so the freezer paper is easy to remove after cutting.
Cut Settings:     Blade – 2       Speed – 3      Thickness – 10
Now this is the step where everything went wrong the first time around. I was using an old iron that didn't heat up well, so the freezer paper didn't stick very well to the fabric.
This time, I dug out my own iron, set it to the highest heat setting and turned off the steam. It worked like a charm! The freezer paper stencil was not going anywhere!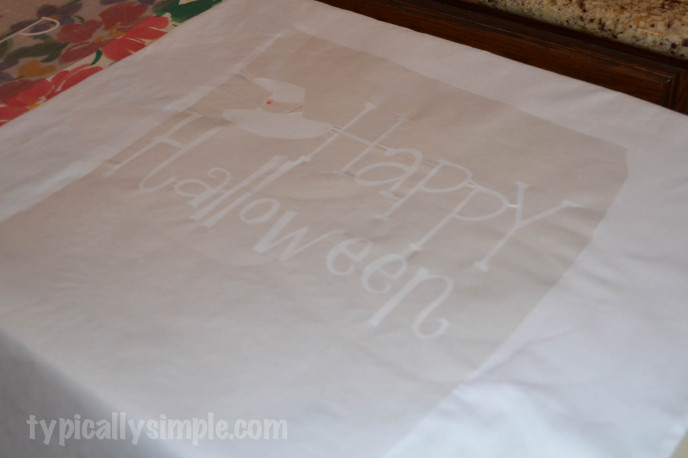 Following the directions on the DecoArt Fabric Paint bottle, I added my paint using a sponge brush and sort of dabbing it on. Brushing it on might cause the corners of letters to lift and paint will seep under. You will also want to add a piece of cardboard between the layers of fabric so the paint doesn't bleed through.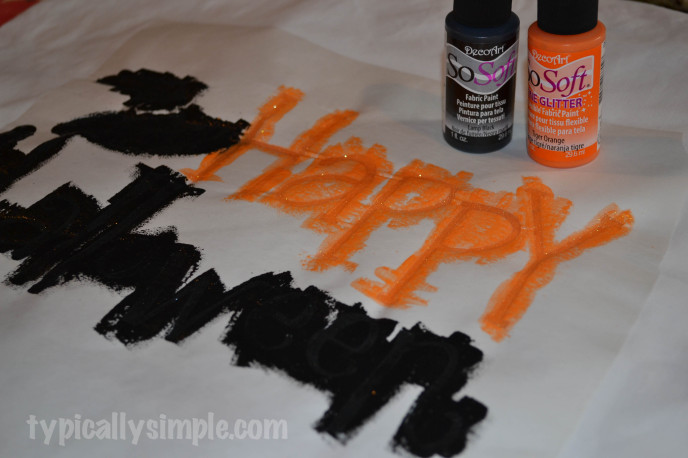 I was also sure to let it dry overnight, even though I really wanted to peel that paper up and see the final results! I wasn't going to chance another fabric paint mishap…I would have definitely thrown in the towel if this project failed!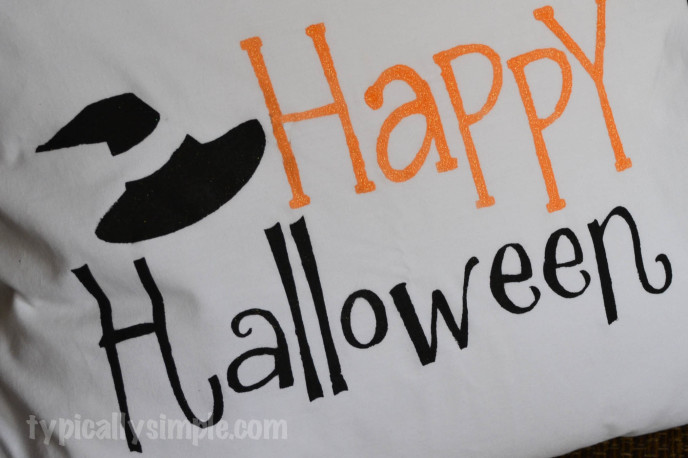 And I'm happy to report that it turned out perfect! The paint was even, the lines were crisp, and the orange paint had just the right amount of sparkle! And using the quick No-Sew Pillow Cover method, the pillow cover was ready in no time to be put out on the couch!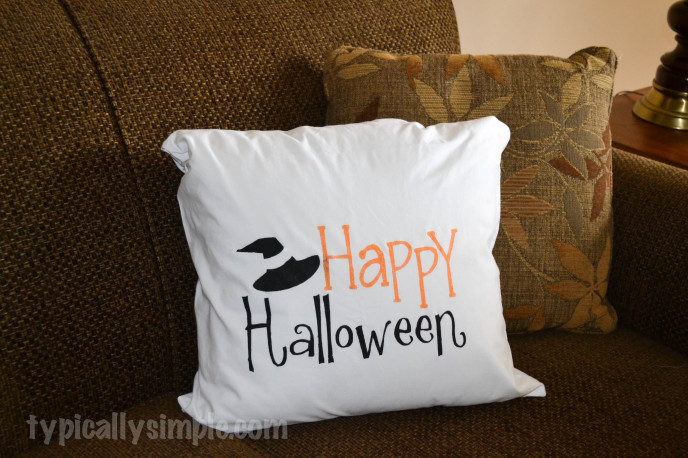 Many thanks to DecoArt for providing me with the fabric paint. All opinions are my own.