This post was sponsored by Baskin-Robbins as part of an Influencer Activation for Influence Central and all opinions expressed in my post are my own.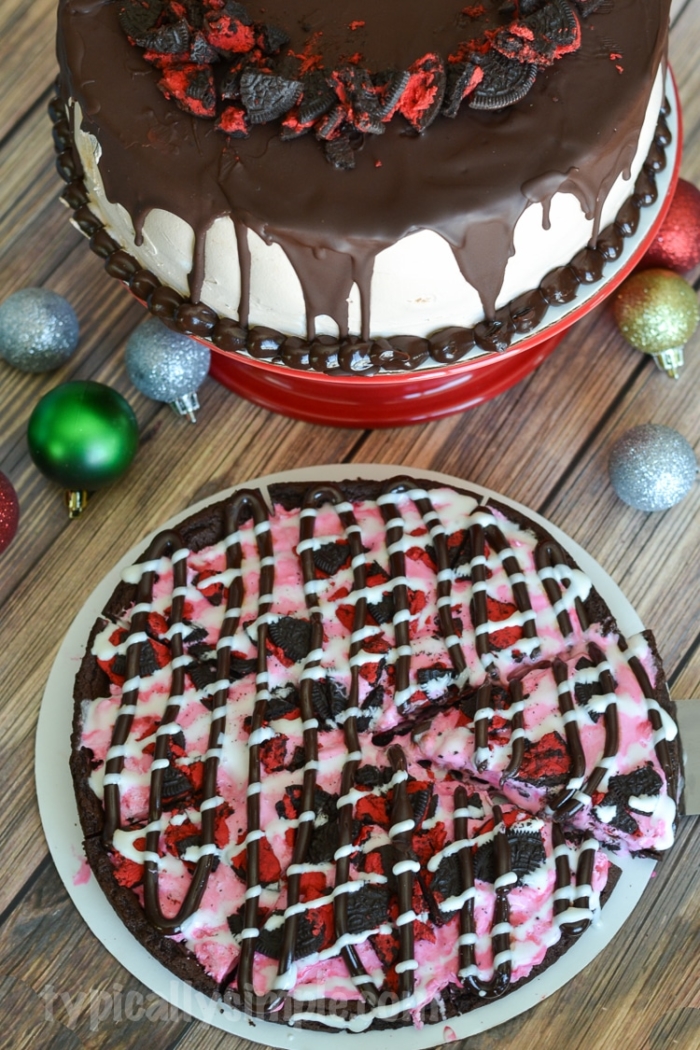 It's no secret around here that I absolutely love desserts. And any type of desserts that combine two favorites, like cake and ice cream, are especially my favorite! With the holiday season upon us, I feel like all I'm doing lately is eating sweet treats. While I do love baking and making treats for parties and Christmas Eve dinner, sometimes it's nice to have someone else do the work!
Hearing the name Baskin-Robbins brings back so many childhood memories – standing in front of the big ice cream case, deciding which flavor to try. Yet I always ended up with mint chocolate chip! So when I found out that Baskin-Robbins offers ice cream cakes with some of my very favorite flavors, I knew I had to give them a try. And with Christmas Eve just around the corner, I could bring a delicious dessert that everyone is sure to love!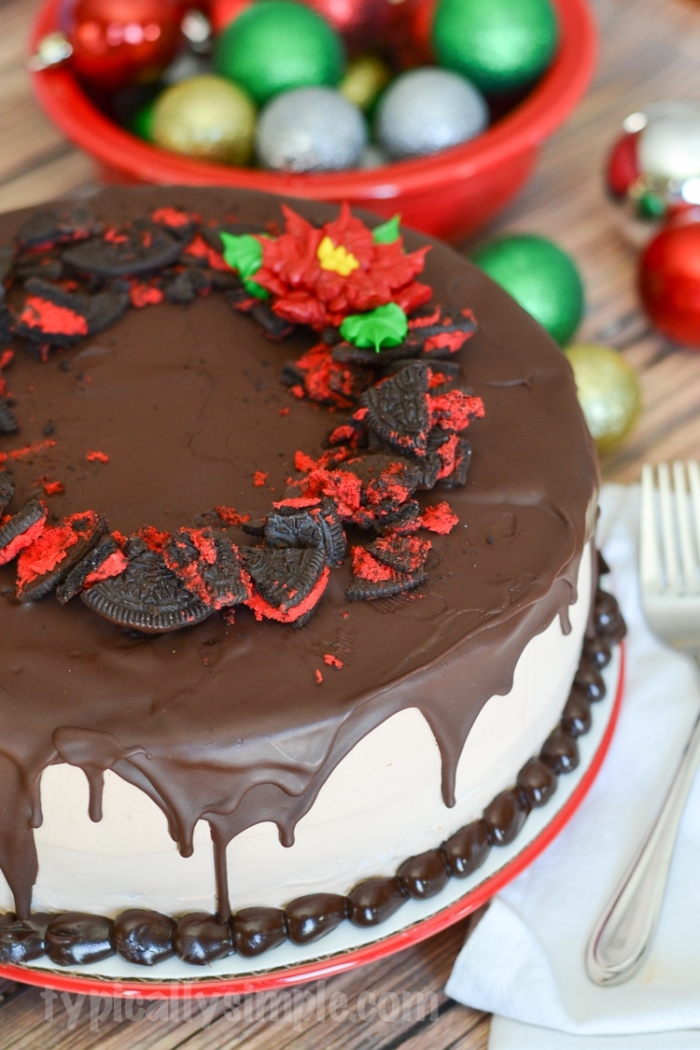 Using their easy online ordering, I pre-ordered a Ganache Poinsettia Cake. I was able to customize this 9″ round ice cream cake with my favorite flavors, that hopefully everyone else at the party will enjoy as well. But if not, then more cake for me!
With its simple sophistication of a poinsettia topped with Winter OREO®Cookies, this cake will look beautiful sitting out on the dessert table. And you can customize it with a special message – perfect for a winter birthday or celebration!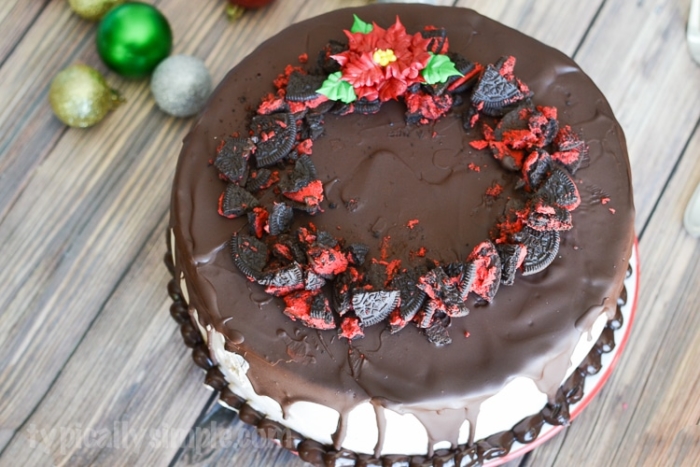 And because I love desserts that much, and couldn't show up to the party with just one, I also ordered the Peppermint & Winter OREO® Cookies Polar Pizza. There is so much deliciousness wrapped up in this treat which has a double fudge brownie crust and Peppermint ice cream, topped with Winter OREO® Cookie Pieces, drizzled with marshmallow and fudge topping. YUM!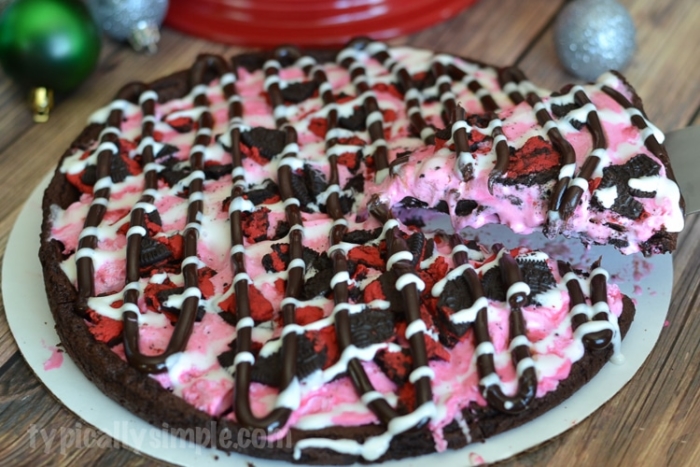 You can pre-order both of these yummy treats online or in-store. The online ordering was super easy to use, allowed me to customize my cake with different ice cream flavors, plus choose a time 24 hours later for pick-up. And there is a $2 off coupon to save on the Polar Pizza! Just print or enter the online code to use.
Baskin-Robbins is also bringing back Peppermint Bark in the Dark as its December Flavor of the Month. With crunchy peppermint bark and creamy chocolate ice cream all wrapped together with a peppermint candy and white chocolate flavored ribbon, it's definitely a delicious winter treat!
Which treat would you like to try at your next celebration?