I was provided with products from Guidecraft, LEGO®, Learning Resources, Educational Insights, Page Street Publishing, and Gymboree for this post.
Adults can be tough to shop for during the holidays…but I've also found it to be true for kids, too. I'm not sure if it's the teacher in me or the mom who doesn't want a ton of clutter, but I always try to find gifts that are not only fun, but a little educational, too.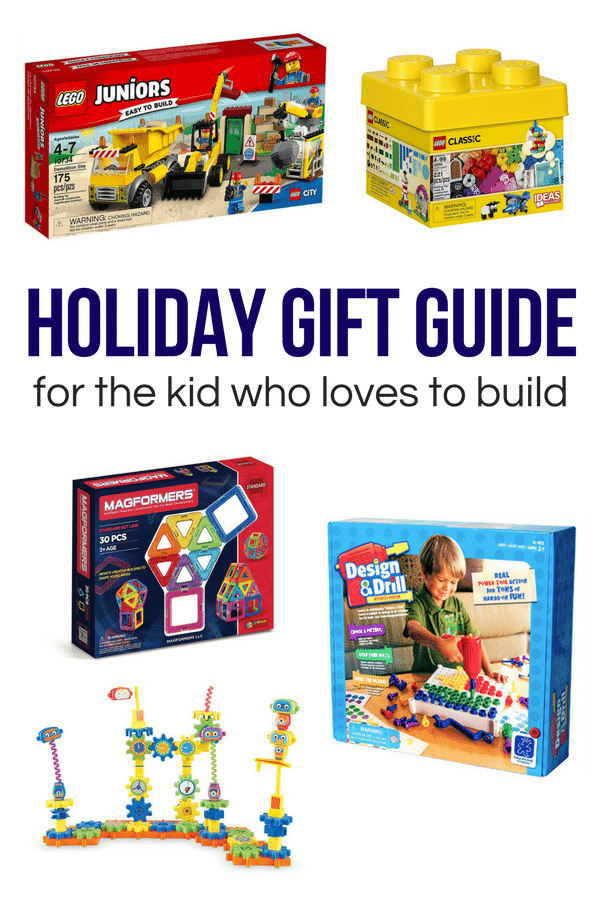 We are a participant in the Amazon Services LLC Associates Program, an affiliate advertising program designed to provide a means for us to earn fees by linking to Amazon.com and affiliated sites.
So I put together a gift guide with a preschool boy in mind (any guesses as to who helped me with all of these awesome present ideas?) but all of these gift ideas are perfect for a range of ages, boy or girl!
gift ideas For kids who love to build
All of these toys are not only fun but educational! Using their problem solving skills and creativity, your future engineers will love these ideas!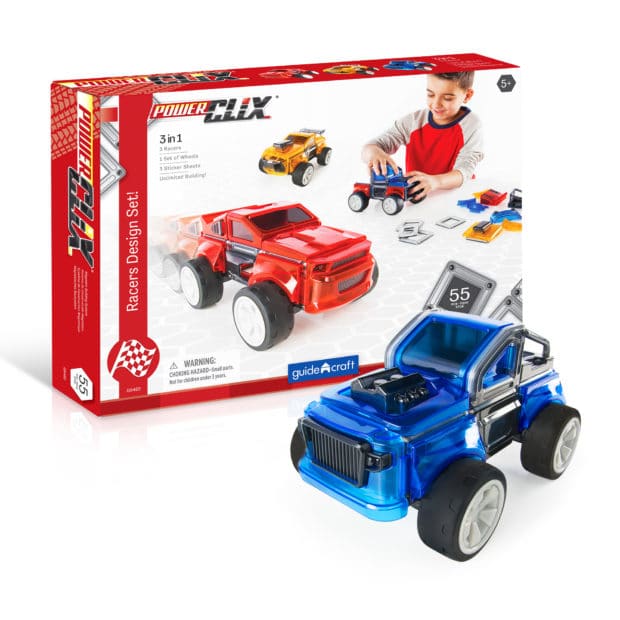 Guidecraft PowerClix® Racers Design Set
The PowerClix® magnetic building toy system goes for the win with its aerodynamic Racers set. Build vibrantly-colored performance race cars using the 41 unique snap-on pieces. Customize your race car build with a spoiler, bumper, fenders, motors, dual exhaust, side scoops or a roll bar for endless combinations of decked out racing vehicles. Sturdy wheels and axels and streamlined magnetic parts make building and altering each vehicle a snap.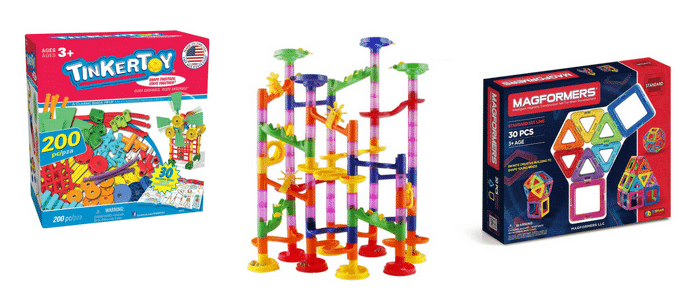 Some other great ideas for your little LEGO® lover: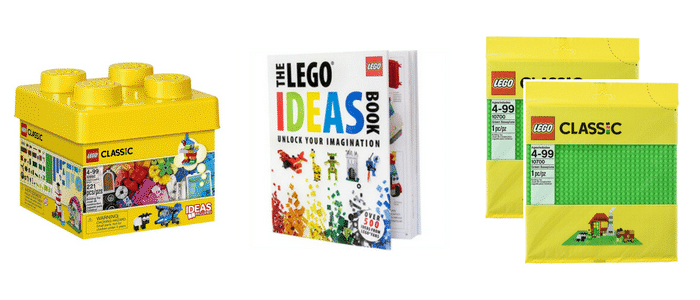 Anything construction is huge in our house, whether it's tools, pretend building sites, or construction vehicles big and small!