Thank you to Huggies Brand for sponsoring today's post and inspiring me to try Huggies Little Movers!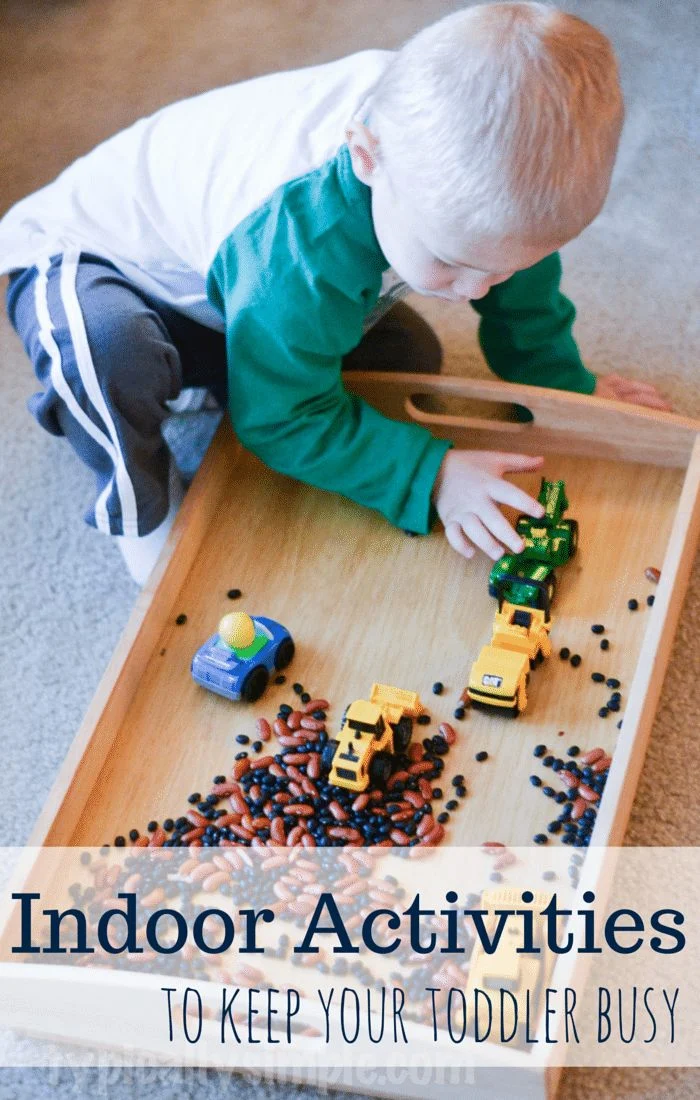 Being stuck inside during the winter can be tough when you have an active toddler. And I feel like the winter weather started even earlier than normal this year, especially with all the snow we got in November. Luckily it has melted and we've been able to get outside for some walks here and there.
But the little guy is definitely starting to get stir-crazy, especially since we spent almost all of our day outside during the summer. He's a huge fan of large motor activities – running, jumping, climbing which most of the time ends up being on the furniture now that we are inside. So I've been trying to think of fun activities for him to keep him busy and burn some of that energy off!
Paper Tube Drop
Collect those empty toilet paper and paper towel rolls and put them to good use! Using some painters tape, we made a ball drop on the wall. Then drop some little pom poms, or "fluffy balls" as the little guy calls them, in the top hole and watch it fall down the track. He played with this for at least 30 minutes straight, which in a two year old's world is forever!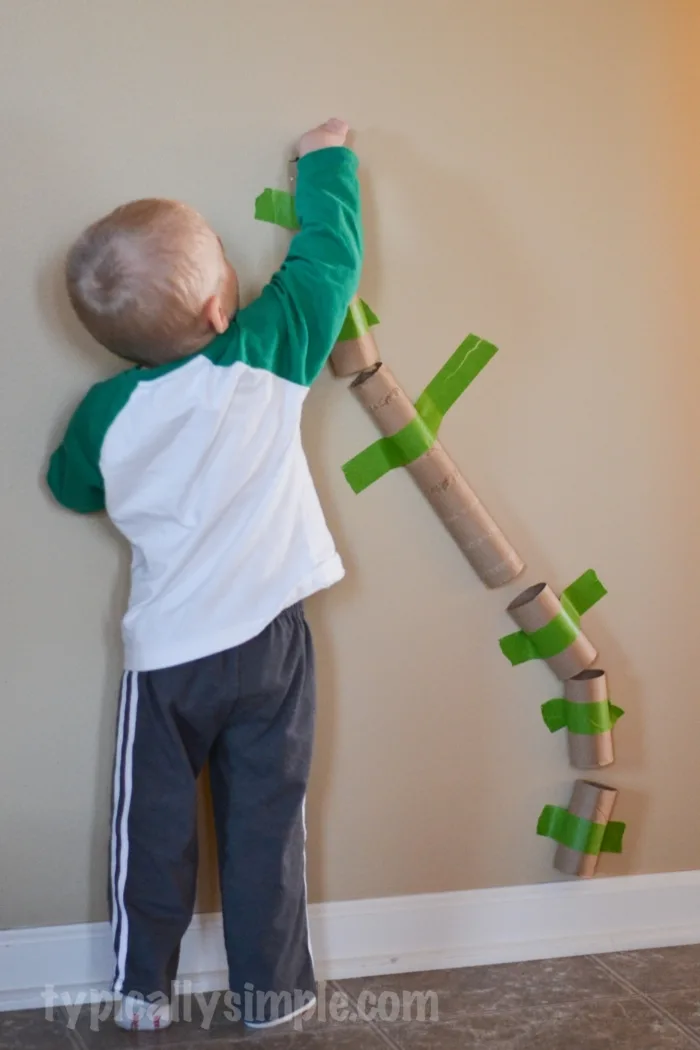 We had fun trying different directions, using different colors, putting more than one ball in the drop. And all the bending over, reaching up, and crawling around to find the balls helped work those large muscles.
Find the Object
We have an awesome easel in the play area that is magnetic on one side plus a large collection of Melissa & Doug magnets. The little guy will fill his board with all different magnets – animals, trucks, letters & numbers – and then I will tell him something to find!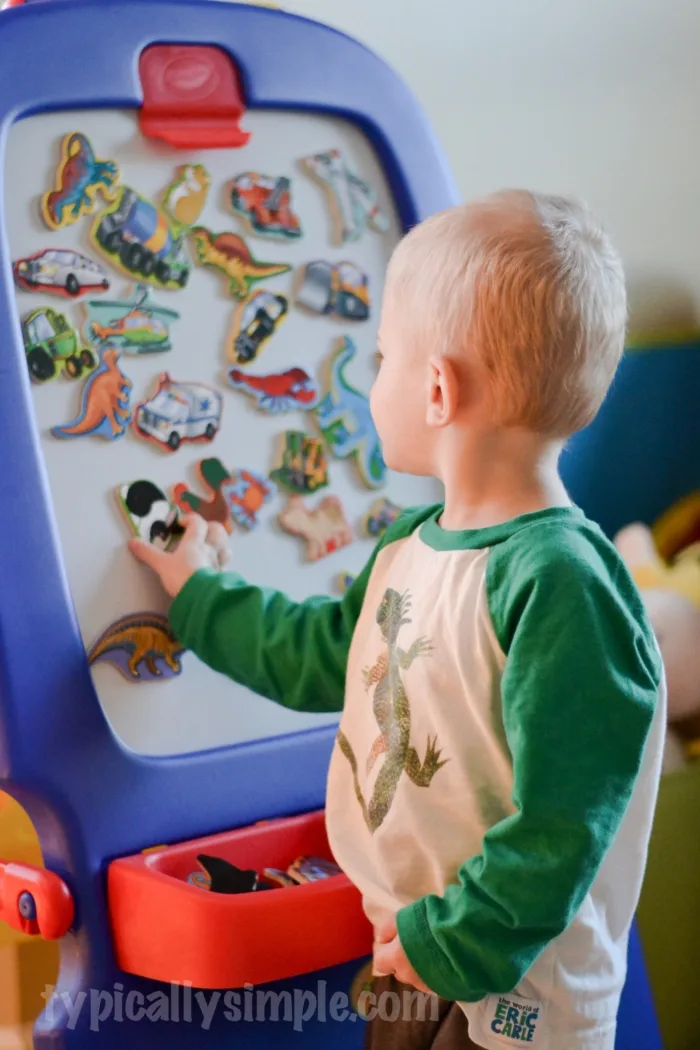 He has so much fun looking for the object and I can totally see this game building on different skills as he gets older – spelling, counting, adding. Lots of options!
Dried Beans
These have been a HUGE hit since day one. My plan was to fill up a water/sand table with sand and dried beans, but we haven't even made it that far. I dumped some dried beans onto a tray and put a few trucks on it.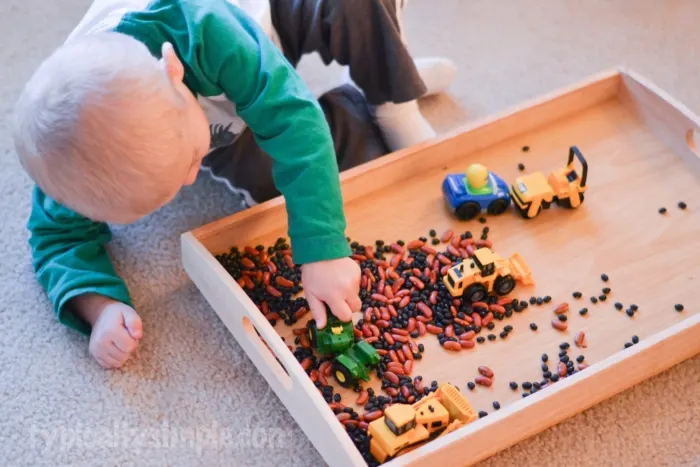 I can't even tell you how many hours we have played "trucks and beans" on the tray. Even though I have a feeling I'll be finding dried beans around the house for the next ten years, this activity definitely keeps him busy!
With all this moving and a-grooving, it's so important to have diapers that fit well and aren't going to leak. Huggies Little Movers are definitely up to that challenge! The diapers have a stretchy SnugFit Waistband to help the diapers stay in place like no other diaper. Plus the unique contoured shape provides a comfortable fit and stays in place as babies move and play.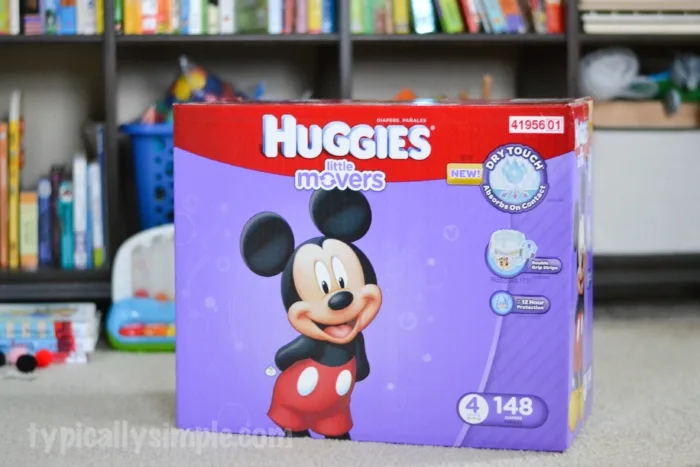 Plus, those large diaper boxes are lots of fun during playtime! What are some of your toddler's favorite activities?