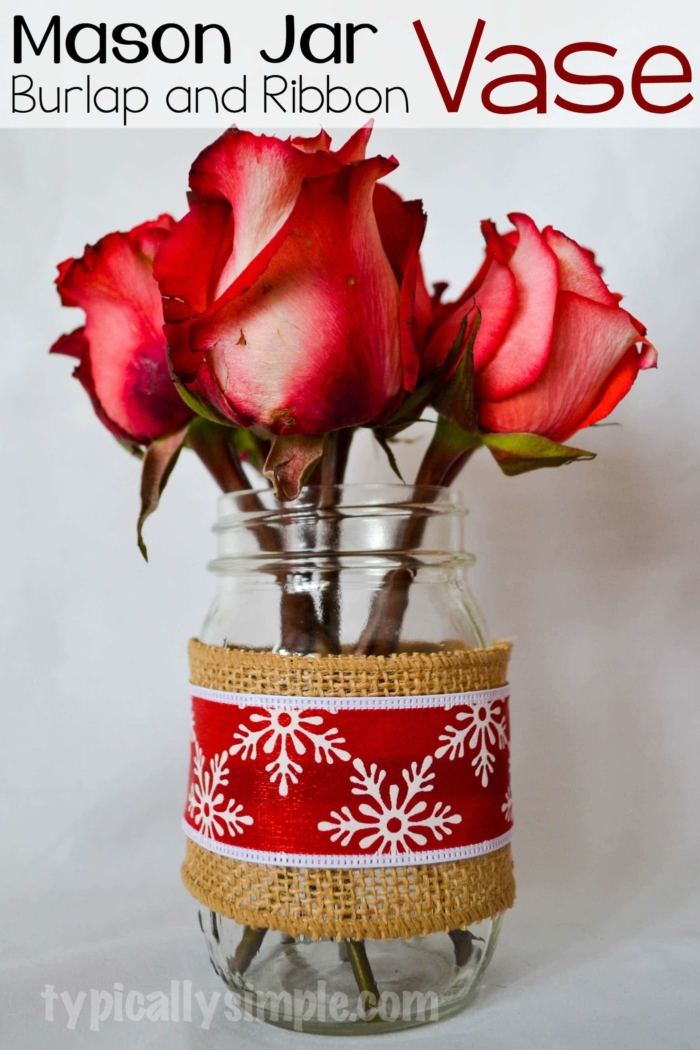 Just last week, I had some gorgeous flowers delivered to my house. After putting them in two large vases, I decided those vases just didn't do them justice. Then I found a few mason jars that I thought would be fun to use as vases!
My plan is to use these mason jar vases for both Thanksgiving and Christmas centerpieces, and I'd like to use the jars for other projects, so I knew I couldn't just hot glue a bunch of burlap and ribbon to the jar. And then it came to me – just rubber band the burlap on and pin the ribbon to it!
Supplies
mason jars
burlap (I used burlap ribbon)
ribbon
rubber bands
pins
Start by wrapping a piece of burlap around the mason jar, the ends should overlap just a little, and put the rubber band around theĀ jar right in the middle of the burlap.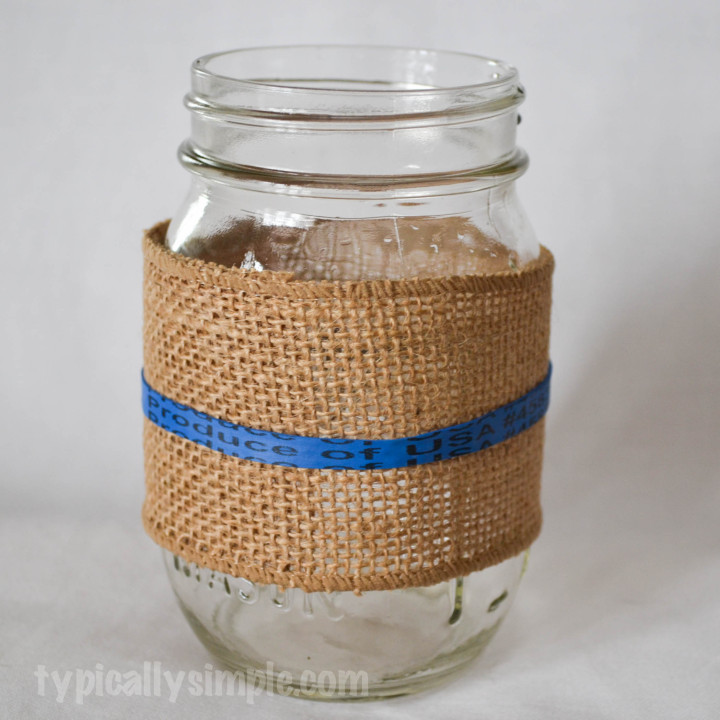 Next, cut a piece of ribbon long enough to go around the jar and overlap slightly. Add the ribbon and using a pin, secure it to the burlap.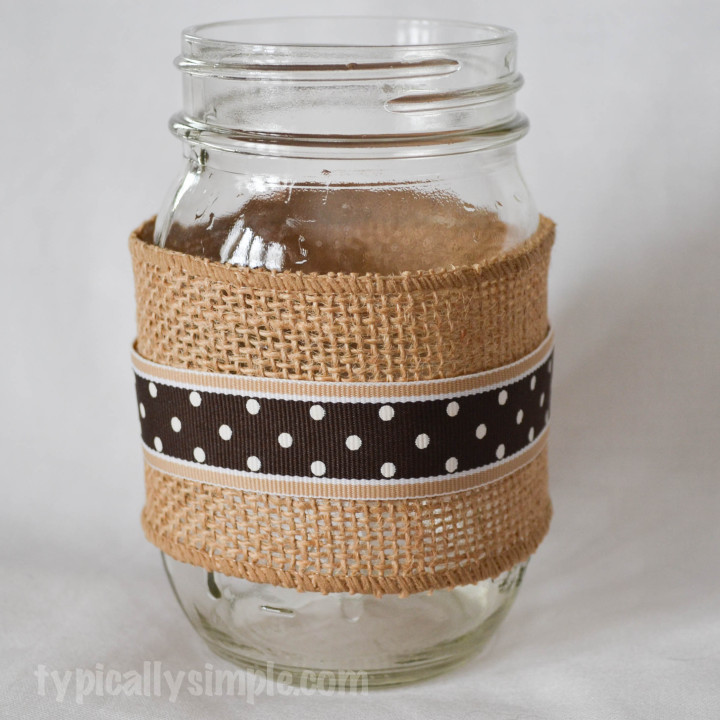 And that's it! With all the different patterns and colors of ribbon available, these mason jar vases are so simple to personalize for different seasons and holidays.
I have some really great red and white snowflake ribbon that will work perfectly on these mason jar vases for our Christmas centerpiece!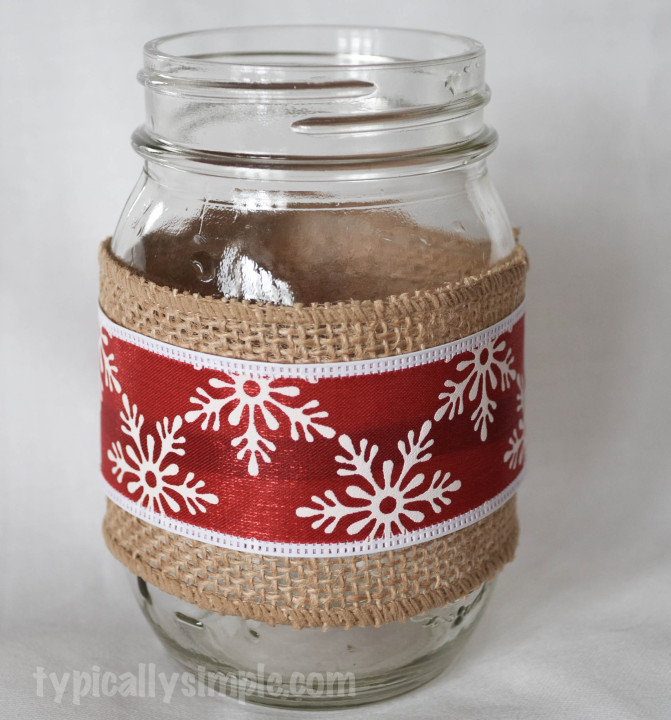 I also found a larger mason jar to add into the mix and used some Christmas colored polka dotted ribbon as an accent.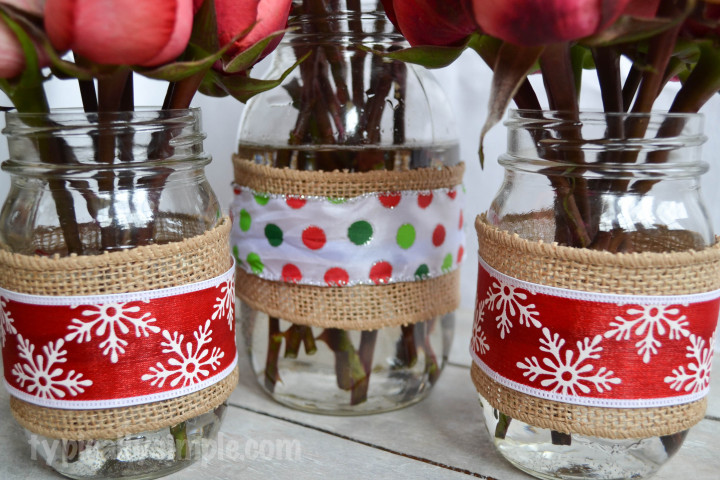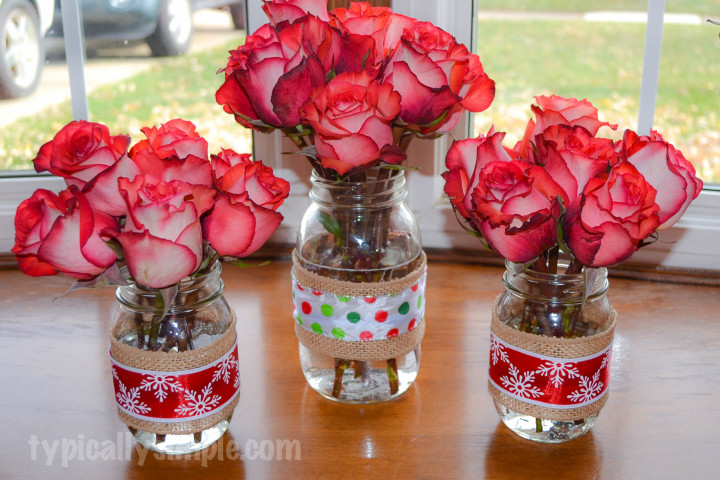 A simple yet fun way to decorate for the holidays!
Looking for more projects using burlap?
Thanksgiving Place Cards
Fall Wreath
RusticĀ Rag Banner