This post is sponsored by Huggies but the content and opinions expressed are my own.
With just two ingredients, this yogurt paint is super easy to make! Your little ones will love making a mess with it and you won't have to worry if they decide to taste it!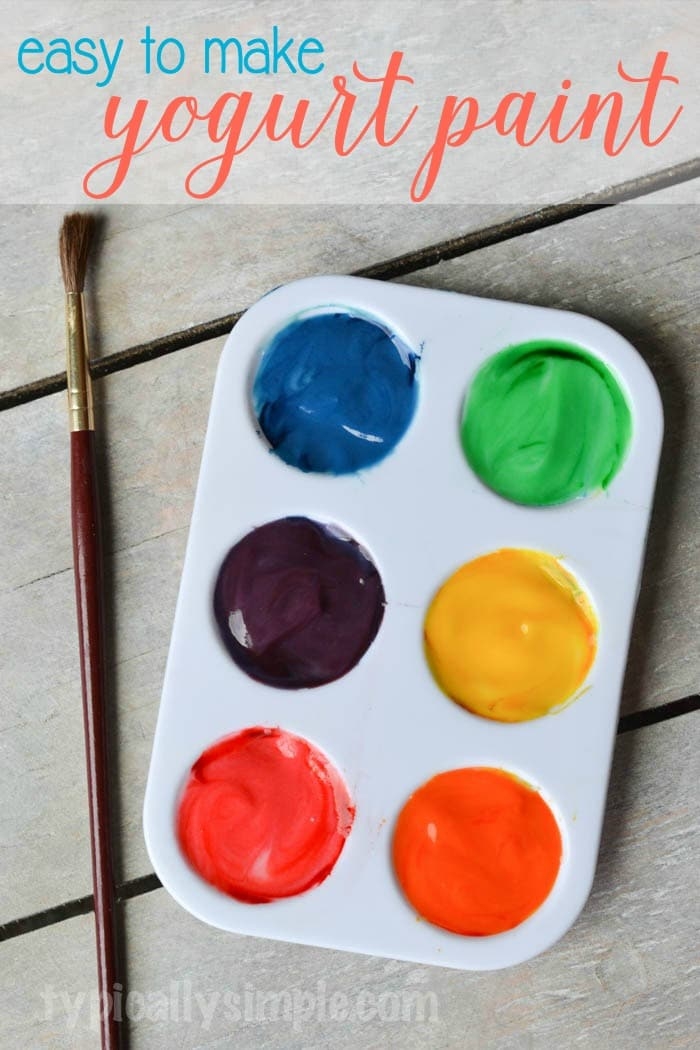 The little dude is all about anything messy these days. And one thing he loves to do is paint. To the point of using his yogurt snack to paint his entire high chair tray when I turned my back for two seconds.
Since it's easy enough to rinse his tray off in the sink, I figured I would embrace the mess and find a way to let him be creative. So I thought it would be fun to let him actually paint with yogurt.
The ingredients are simple – vanilla yogurt and food coloring. Both of which we usually have in the house, so this is a great rainy day project or when you need a few minutes to get something done, it will keep the kiddos busy!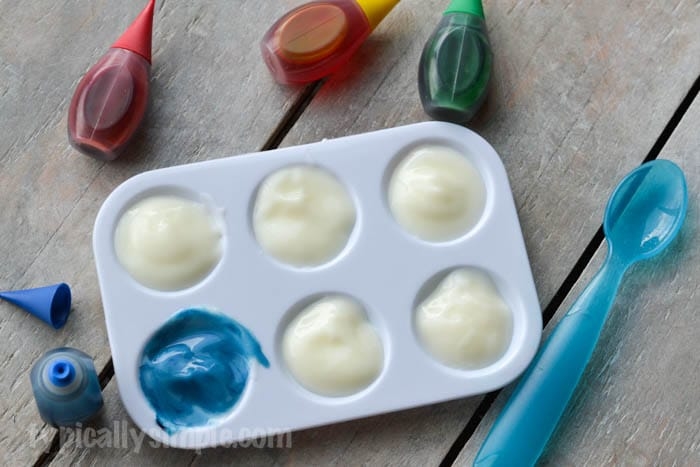 I used a little paint palette to mix all the "paint" colors, but it could also be made in a muffin tin, bowls, or even empty baby food containers. Add a few drops of food coloring to the yogurt and stir. Older kiddos can even help out with this part!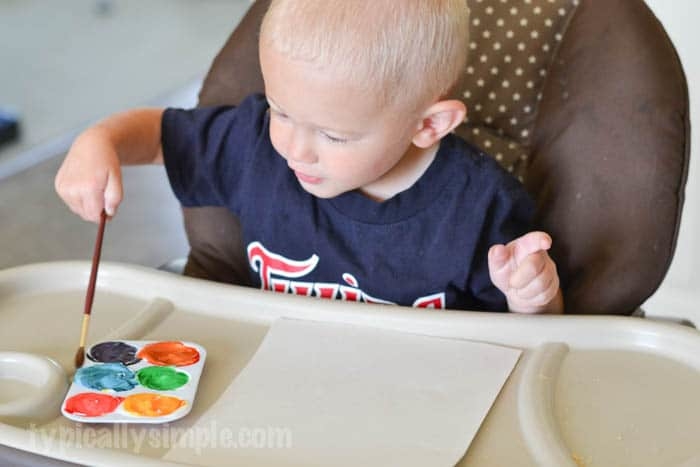 I gave Quinn some paper to paint on, but he was just as happy painting his tray, too! He even tried out a paint brush which helps with developing his fine motor skills.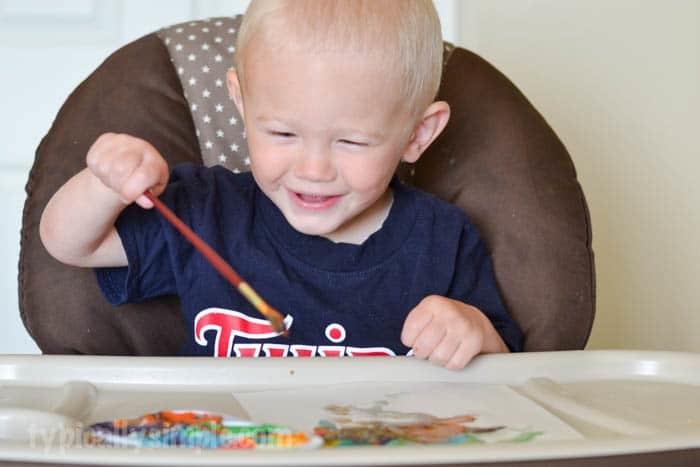 And painting with yogurt would not be complete without doing some finger painting!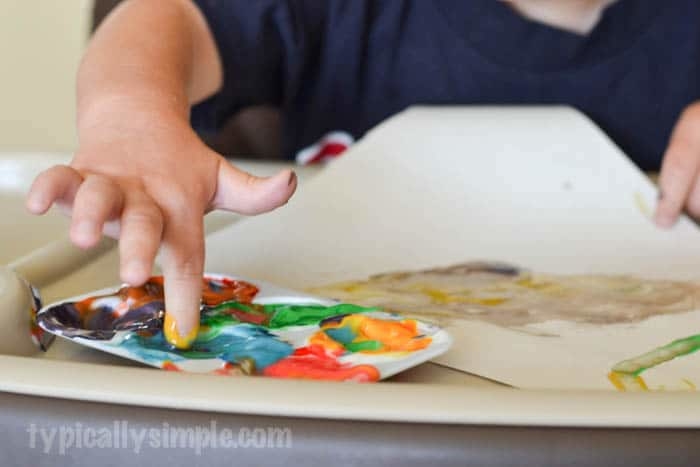 The little dude is into "helping" with everything these days, especially cleaning up. So I've started giving him Huggies® wipes which lets him help out with the cleaning.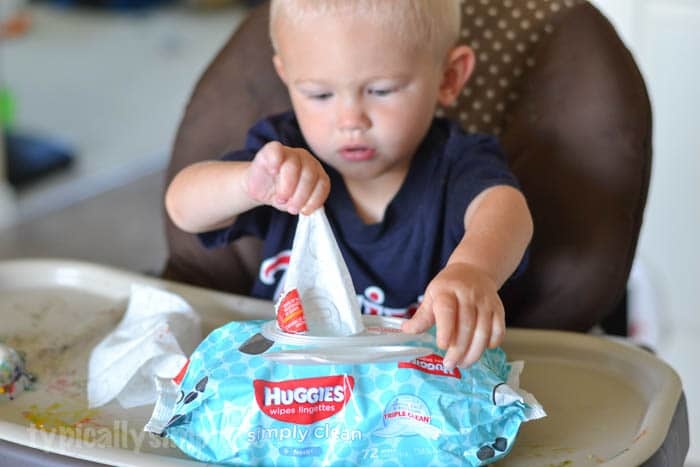 Huggies® wipes are a great way to clean up messes; because when you have a little boy, you are bound to have some pretty big messes. We have the wipes stashed around the house and in the car – they are great for letting Quinn help clean things and for washing hands when we are out and about.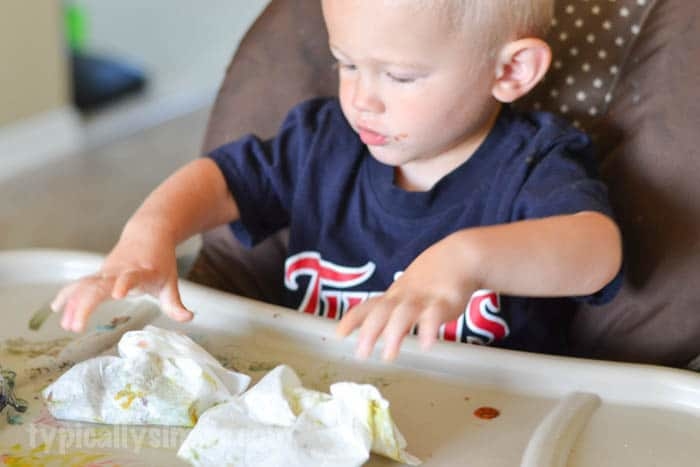 Since they don't have any harmful chemicals, I can let the little dude clean with Huggies® wipes knowing that they are safe for him to use on his toys and hands.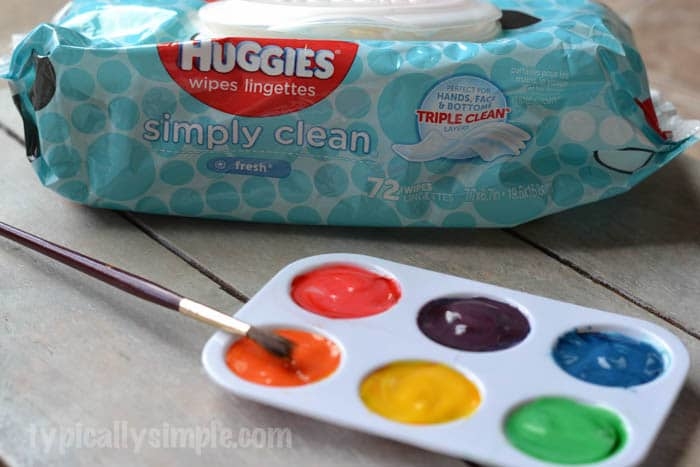 Don't let a little mess get in the way of having fun!