This post is sponsored by Minted. All opinions are my own.
From simple and minimalist to modern and edgy holiday cards, Minted has something for everyone! With free recipient addressing, easy to customize cards, and matching stamps, ordering holiday cards has never been easier!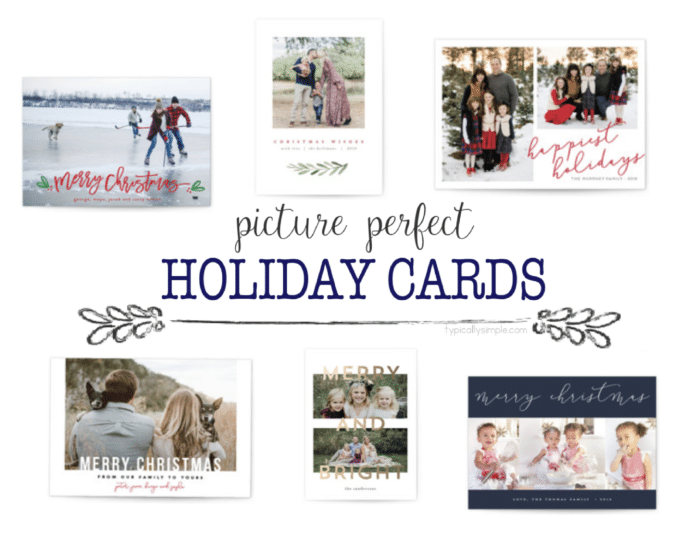 Each year, the holidays seem to sneak up just a bit faster. One of my favorite things to do each year is order our Christmas card from Minted. Some years, I'm more prepared and already have our family photo taken and ready to go, and other years (like this on), I have even thought about when we are going to take the photo, let alone what everyone will be wearing.
But when ordering my cards through Minted, things couldn't be easier. Here are a few of favorite things about using Minted for our holiday cards.
FIND IT FAST feature – once I finally get that photo uploaded, Minted makes it so easy to see it in all of the cards at once! It's also a great way to see which layouts text options, colors, and fonts work well with the photo.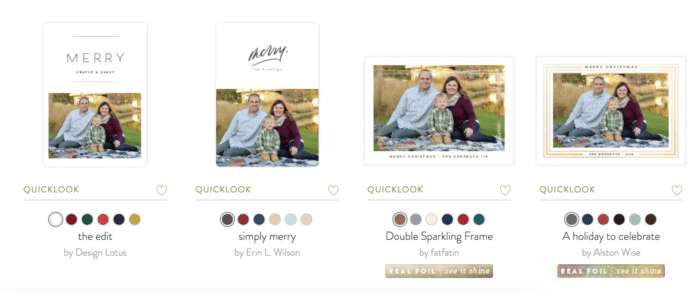 Free Custom Envelopes and Recipient Addressing – this is definitely one of the best things when ordering from Minted; it saves me so much time not having to address the envelopes myself. Plus it looks extra fancy!
HUNDREDS of Card Choices – it's always a bit overwhelming at first to chose a card from so many amazing designs, but I love how easy it is to narrow it down with the filters for design styles, number of photos, greetings, and more.
Save the Favorites – I love how easy it is to just click on that little heart to save my favorites and then go back to take a second look later.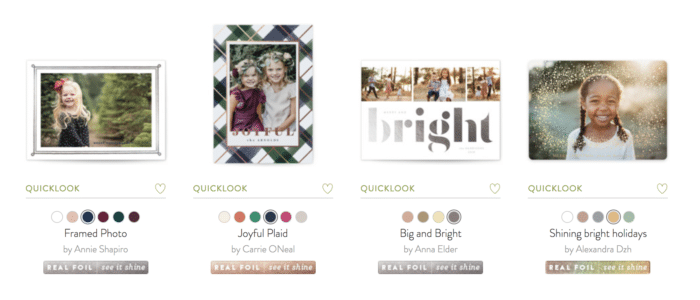 Whether it's a super simple, classic design you are looking for, or something that has a bit of the pop with the foil-pressed cards, Minted is definitely your go-to for holiday cards this season!