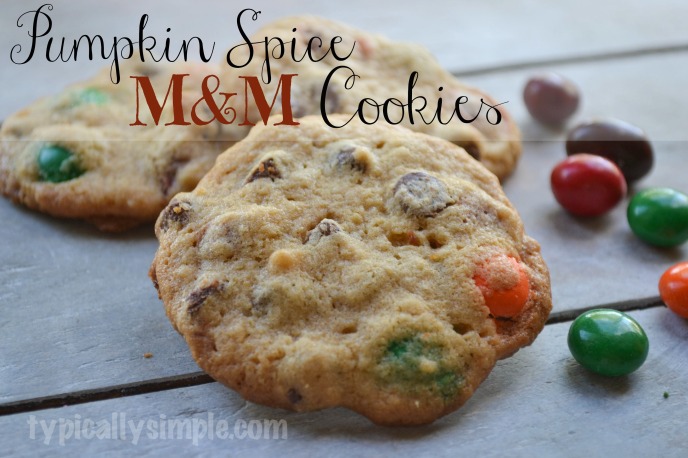 Last year, when the pumpkin spice M&M's hit the pages of the Target ad…I was a little unsure. While I do love pumpkin donuts and pumpkin pie, and the occasional Pumpkin Spice Latte, I had mixed feelings about my beloved M&M's going along with the pumpkin everything trend.
And after trying them last year, I was quite disappointed. I'm not sure what I was expecting, but the flavor of them was kind of blah. I would definitely be sticking to my trusty peanut M&M's for a sweet treat.
So this year, when the pumpkin spice M&M's hit the shelves again, I decided to give them a try once more. But this time as a baking ingredient in chocolate chip cookies!
Although I'm sure they would be even more delicious using a homemade chocolate chip cookie recipe, I didn't have the time nor patience to make chocolate chip cookies from scratch, so I grabbed one of those premix bags in the baking aisle.
The recipe is quite simple.
Mix the cookie dough according to the directions
Mix in 1 1/2 cups of pumpkin spice M&M's
Bake cookies at time and temp indicated on the cookie mix
And that's it! The M&M's give the cookies just a hint of spice that pairs really well with the chocolate chips. Let's just say, these cookies didn't last very long in our house!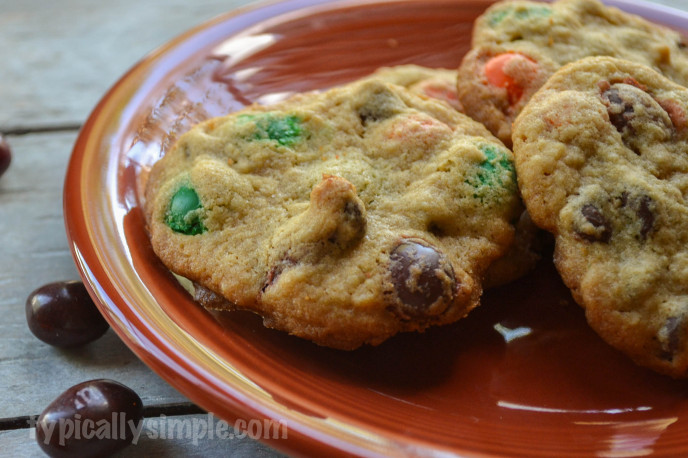 Looking for more recipe ideas? Find everything from dinners to desserts here.