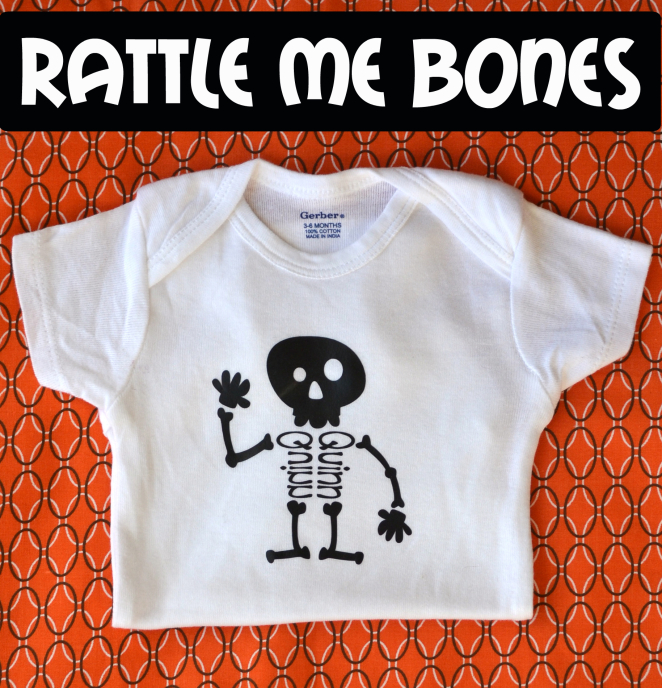 This is a super cute Halloween project that is perfect for children or adults to wear on October 31! To make this, I used the Silhouette design program, Silhouette Cameo, and Heat Transfer Vinyl. I just used plain black HTV, but how fun would this be in glow-in-the-dark HTV??
If you are familiar with the grouping/ungrouping functions in the design program, then this will be a quick project for you to put together!
The name of this file is Skelly and can be found at the Silhouette Online Store. I ungrouped the shape, removed the ribs, and grouped the shapes back together.
I then added the name I wanted using a "bones font" from DaFont.com. I mirrored the name, moved it to where the ribs would be, and stretched it a bit to fit. As a Silhouette newbie, I found this fairly easy to figure out on my own! Here are two screen shots of the process.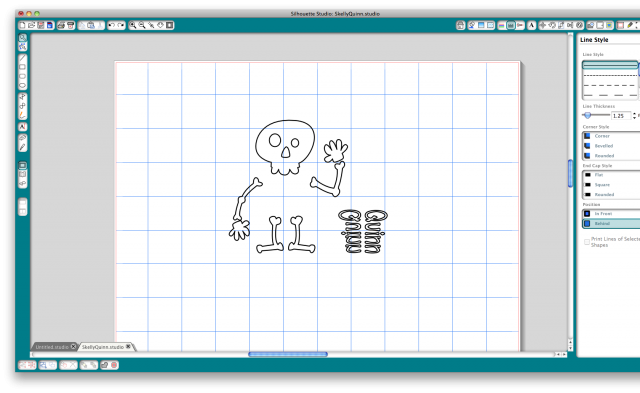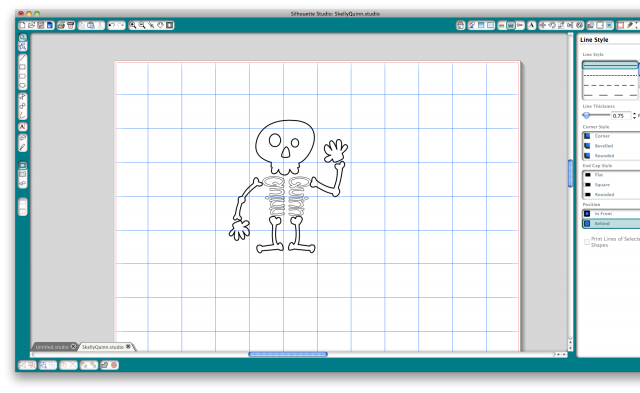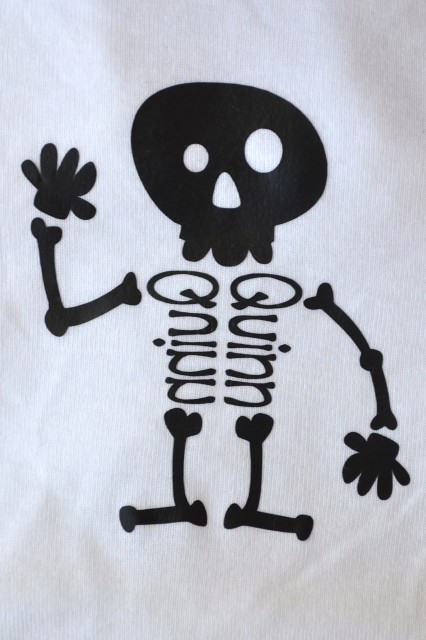 I can't wait for my little guy to wear this during the week of Halloween! I'm also looking forward to using my Cameo to make decorations for the house.
Holiday decorations have come a long way since I was a kid – I still remember the cardboard cutouts my mom would hang in our windows and around the house. My favorite was the paper skeleton with movable arms and legs that she would hang on the garage door.