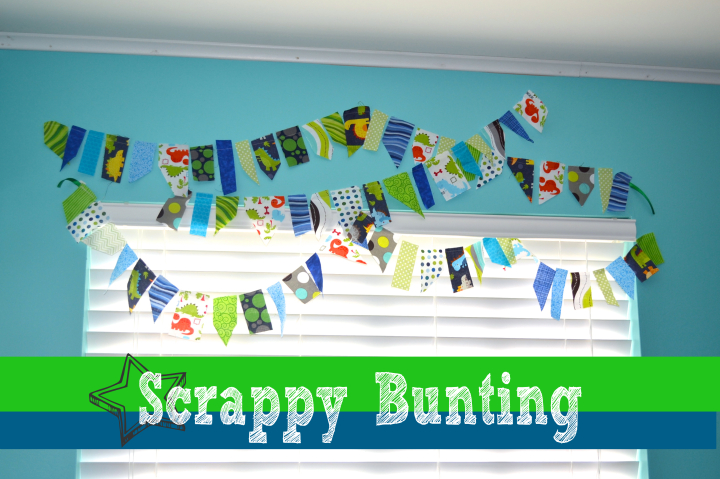 I'm a fabric hoarder…
For whatever reason, I always feel the need to save every last scrap of fabric from projects. I'm not talking a larger piece that can be turned into something later, I'm talking teeny tiny pieces – like a half inch wide and 5 inches long. I don't know why I do it or what I will use them for…but it's taking over my crafting corner.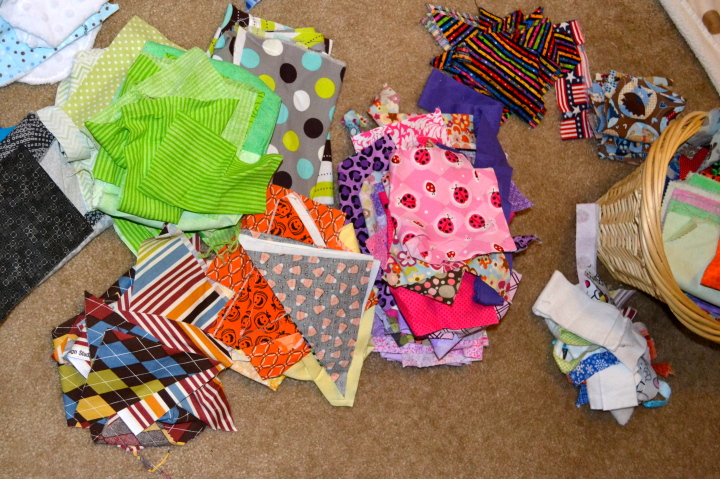 So I decided to have at it one morning and sort out the teeny tiny pieces that are completely useless to me. What I thought would take me an hour or so, turned into 3 days of trying to sort…not because I have a ton of fabric scraps, but because I have a 3 month old. =) And I also got the "brilliant" idea to sort them into piles of similar colors. Now what? I have a beautiful array of colors sorted neatly into piles. Scrappy Bunting, that's what!
Time to cut and sort and sew and cut some more. But I loved the end result!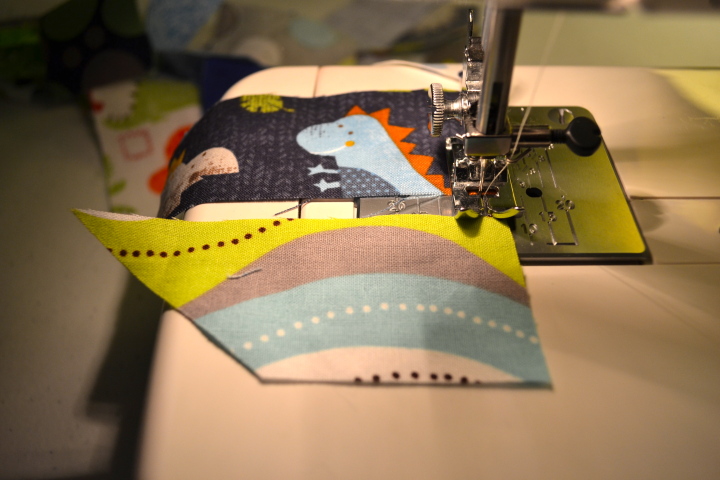 Because we didn't know if we were having a boy or girl, we stuck to neutral colors in the nursery. I had plans of adding pink accents for a girl and green for a boy. Yeah, 3 months later and that still hasn't happened. So I used some blue and green fabrics with dinosaurs in the mix to make some bunting for Quinn's room. I decided to hang it over his window – I used the sticky tape for 3M hooks to hang it so it would remove easily and then the wall wouldn't have a bunch of nail holes.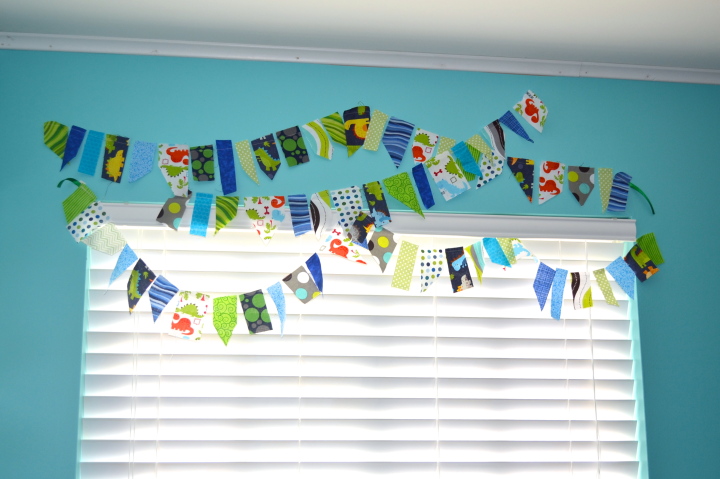 So there you have it! A bit time-consuming, but lots of fun and easy to make. I can't wait to make some more for holiday decorations!
Some other fun fabric projects to check out!
Valentine's Day Burlap Bunting
Christmas Fabric Garland