Just getting started with selling on Etsy?
Check out the first post in this series: So you wanna open an Etsy shop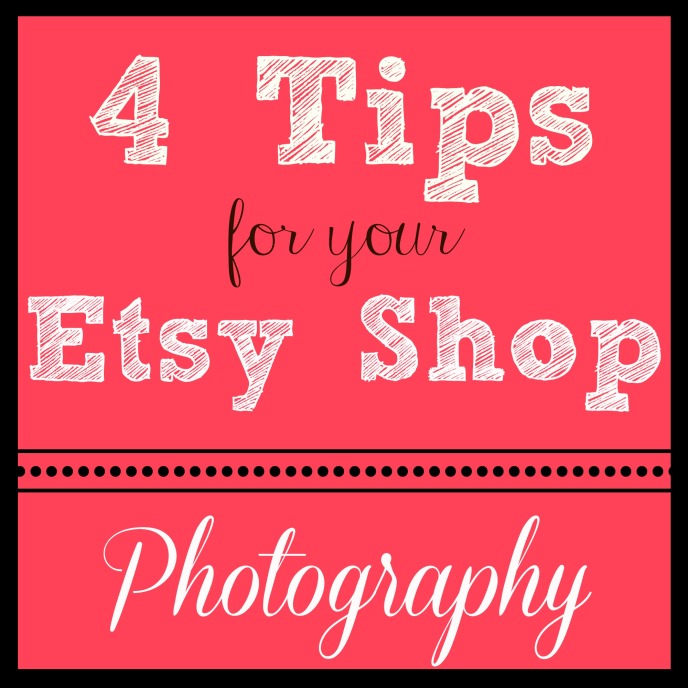 Now that you have all the technical details worked out (titles, description, tags), let's talk photos. Since your customers can't actually handle your product, the photos are going to do the talking. When you do a search on Etsy, results are shown in a grid…and what do you see, lots of pictures! Only so many characters of the title is shown, along with the price. So a customer's first impression of your product? The first photo they see in search results.
You might be wondering, how do I make sure pictures help me make sales?
Camera – There are quite a few posts out there about using your cell phone to take product photos for listings; and if your phone camera is all you have, then you can totally make that work. But I feel that in order to show off your items well, the best would be a digital camera. You don't need a fancy DSLR, you can definitely use a point and shoot. Whatever you choose to use, make sure you know how to use it well!
Natural Light – The sun is your friend when shooting your product photos. Your best bet would be to take everything outside and take photos on a semi-overcast day. Direct sunlight will cast shadows in your pictures, which might take away from your product. Now you might be saying…well now, I live in (fill in the blank) where there is 4 feet of snow on the ground, how the heck am I going to take photos outside? Check out my set-up below. Not ideal, but I still get a ton of natural light until I can head outside this spring.
Props – If you decide to add any sort of props to the photo…for example if you are selling a birthday banner, you might want to add some balloons or a cake…be sure these props do not take away from the product you are trying to sell. You want your product to be the main focus of the photo. The props should compliment your product, not take away from it.
Again, since the customer can't handle the product, you have to help them see how the product can be used. Take my reusable sandwich bag – I added a photo that included a sandwich tucked inside. Also, one of my listings for dog collar bandanas includes a photo of a dog actually wearing the bandana. Just make sure your background and props do not distract the customer from what you are trying to sell.
Editing – You don't need any fancy-schmancy editing software to make your pictures looks great. There are a lot of free websites, such as PicMonkey, that will allow you to do basic editing. Before I purchased Lightroom, I imported my files into iPhoto and just used that. Most of the time you will need to crop the picture; you will want the product to be as large as possible in the photo. Many times, you will also use the "lighten" tool to help brighten up your photo. And depending on what you sell, a watermark could be added to the photo.

So these are some tips, ideas, tricks to get you started on your photos. It is very much a learning process, especially if you are still getting to know your camera. There are great tutorials out there for shooting on manual if you want to head down that road. I am currently in the process of reshooting a lot of my products.
Quite often, once I upload them to my computer, I decide I really don't like how they turn out, so I try again. It takes some patience and time, so don't get discouraged. And honestly, sometimes you might have a few "bad" photos, but your product might still sell! I look back at a few of my photos (and even some up right now) and think, yikes! But remember, a picture is worth a thousand words and in this case it is your customer's first impression of your product!
What do you find to be the easiest or most challenging about product photography?