I was provided with a Shark ION ROBOT 750 from SharkNinja in exchange for this review. All opinions are mine alone.
Earlier this week our family grew by one…with a robotic member of the family. I'm not sure who was more excited for this "robot" to land on our doorstep. I couldn't wait to put it to the test and the little guy couldn't wait to check out how it works, use the app to control it, and pretty much follow it around while it worked.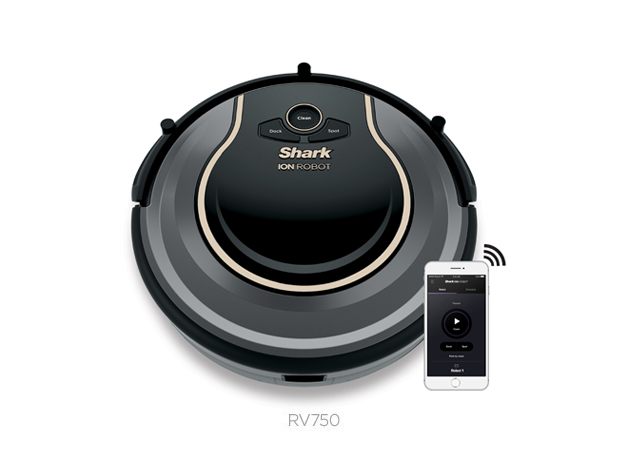 Our first floor has laminate flooring with a few doorways leading into different rooms, but for the most part it is pretty open-concept. My one concern with the new vacuum was how would it get room to room without any guidance.
The Shark ION ROBOT™ 750 Vacuum easily maneuvers from bare floor to carpet and has a smart sensor navigation system. It easily navigates while proximity sensors assess and adapt to the surrounding obstacles, so it's not bumping into walls or corners while moving around the room.
After its first run, I was pleasantly surprised by how easily it went into our laundry room to clean, as well as around the furniture and back into corners.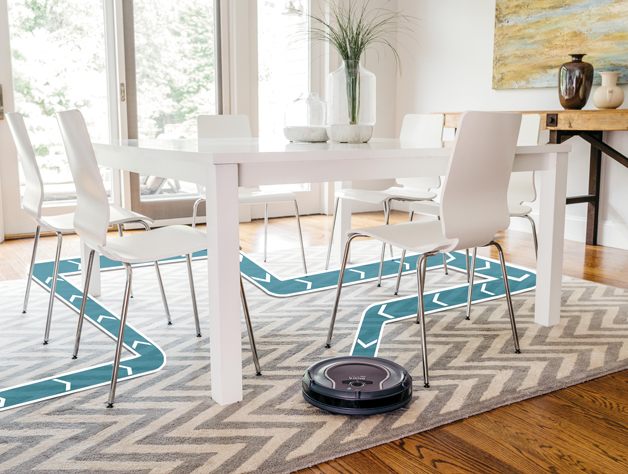 Putting it to the test against two cats that shed, plus a preschooler who leaves a trail of pretty much everything behind him, the Shark ION ROBOT™ 750 Vacuum did not disappoint. It's so easy to start it up by using my phone, plus I can set up a cleaning schedule to have it run a certain time each day.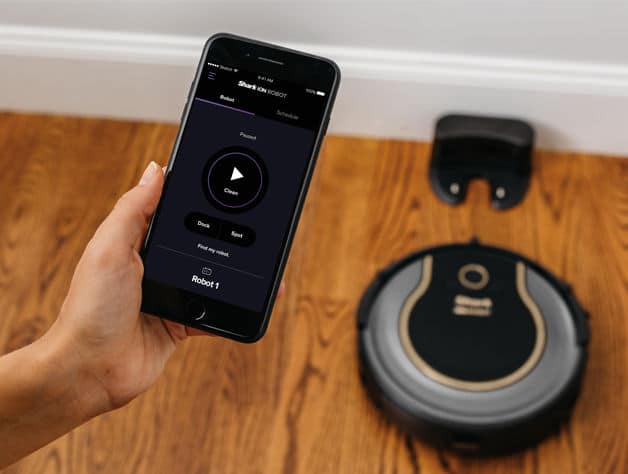 So once the little guy is off to school in the morning, I start "Battle Bot" (can you guess who came up with that name) and head up to my office, knowing that when I head back downstairs later for a coffee refill, I will be greeted with a spotless floor and not the breakfast crumb covered floor I used to see.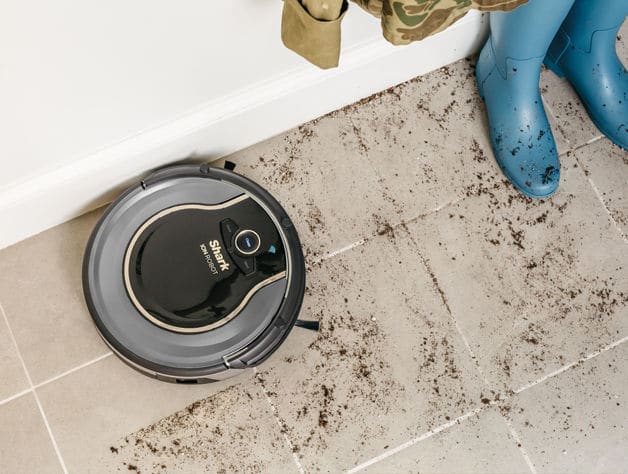 We even tried it out on our carpeted areas upstairs and I couldn't believe all of the cat hair and dust, plus a few random LEGO pieces that it picked up. And it's super easy to empty out the dust bin with its easy side access, just dump out the crumbs and pop it back in.
The Shark ION ROBOT™ 750 Vacuum has been a huge help during the holidays, it's so easy to just send it off to do its thing while I clean up the dishes or fold laundry. And to say its does a thorough clean is an understatement, this new family member has definitely earned its keep!