This post is sponsored by Betty Crocker. The content and opinions expressed are my own.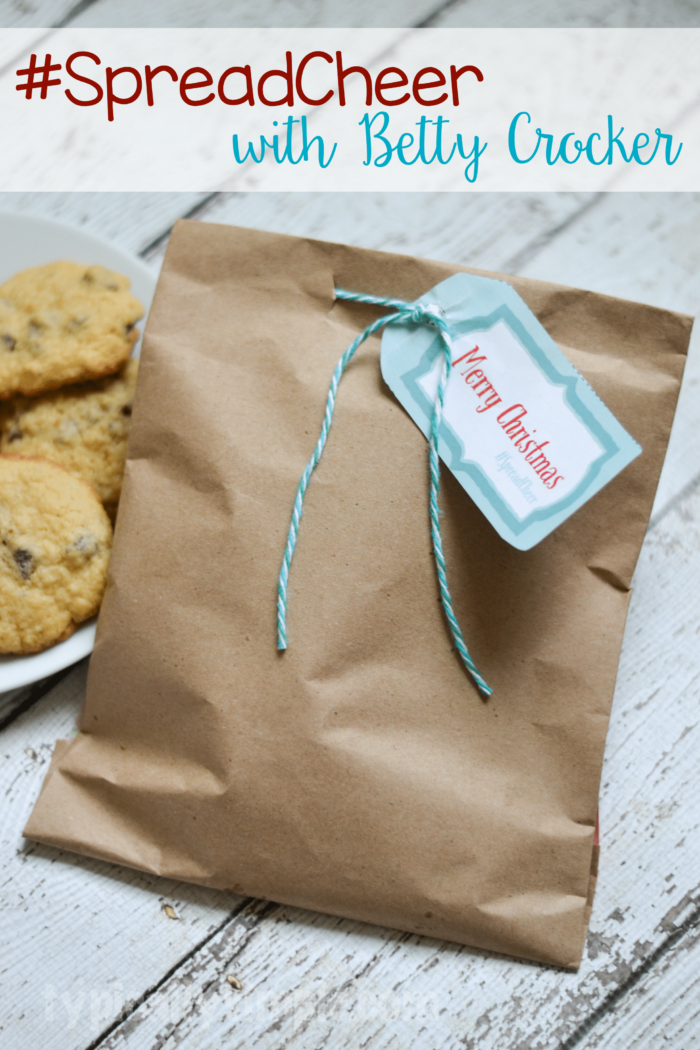 One of my favorite Christmas traditions is baking cookies. When I was a kid, my mom would spend the day baking all of our favorite cookies for the holidays. I remember sitting at the kitchen counter watching her make my favorite crescent moon cookies where one side is dipped in chocolate and the other side is dipped in powdered sugar. YUM!
Now that Quinn is old enough to "get" Christmas, we are having so much fun. He is in awe of the Christmas lights throughout our neighborhood. He has his own little Christmas tree that he decorates daily with ornaments. Pretty soon our big tree will be missing its bottom half of decorations!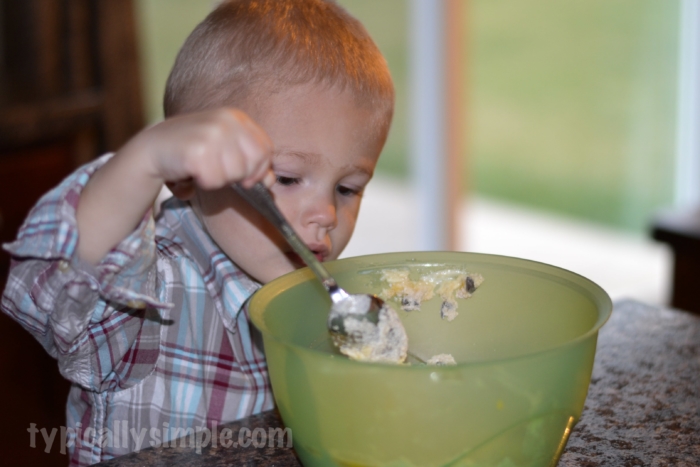 And we decided to venture into the world of baking Christmas cookies together. Since this was the first time ever he "helped" with making cookies, I thought we should keep it simple. So I grabbed a bag of Betty Crocker chocolate chip cookie mix from Meijer.
Quinn stood on his little stool and was just barely tall enough to reach the bowl. We let him stir the dry mix with a spoon for awhile which he thought was the best thing ever. Then following the directions on the package, added all the wet ingredients.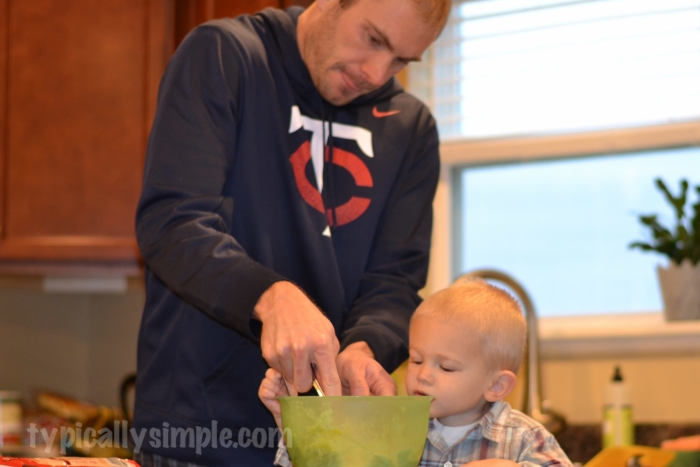 This is where he needed a little help from Daddy. We popped the cookies into the oven and 8 minutes later had delicious, gooey chocolate chip cookies to share as a family.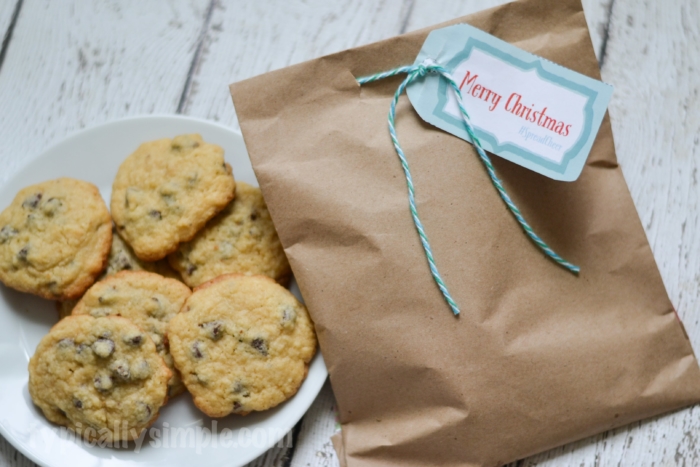 And since we wanted to #SpreadCheer this holiday season, I made up a little bag of cookies to leave on our neighbor's doorstep. If you have ever been boo-ed during Halloween, this is pretty much the same concept just with Christmas!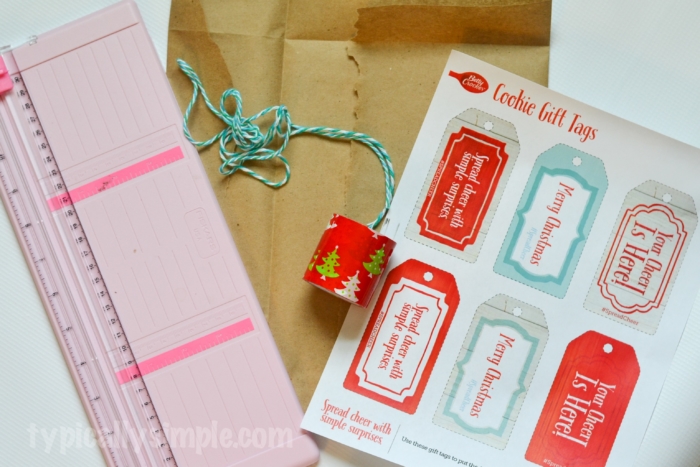 I didn't have any paper bags in the house, yet I always have brown Kraft paper in stock (a crafter's life!) so I folded that up into a bag.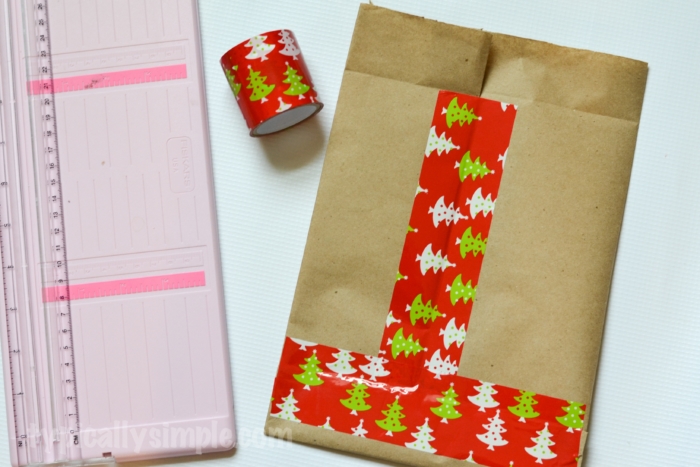 Using some fun, Christmas packing tape, I taped down all the seams to create the bag shape. Then I printed out the #SpreadCheer gift tags from the Betty Crocker site and attached it to the bag with some colorful twine.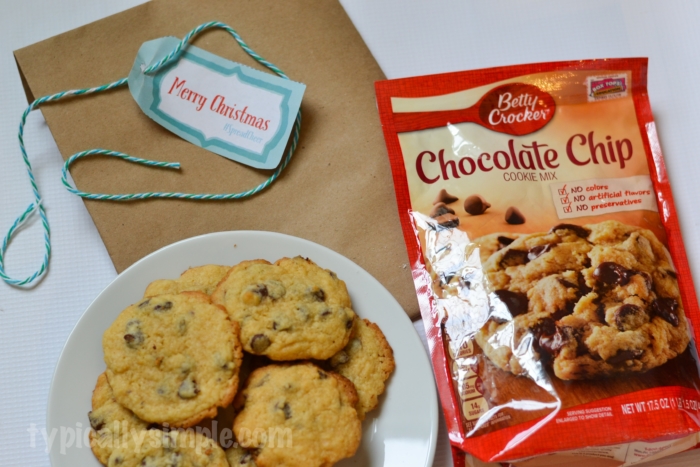 The little dude and I ran over to our neighbor's house and left the bag of cookies on their front steps to start the fun of #SpreadCheer in our neighborhood.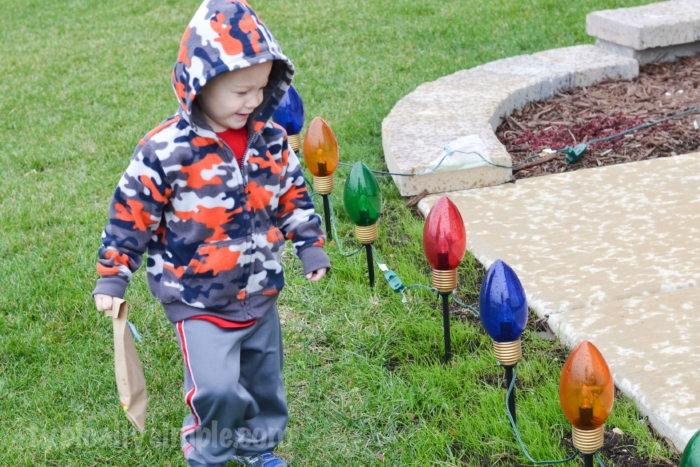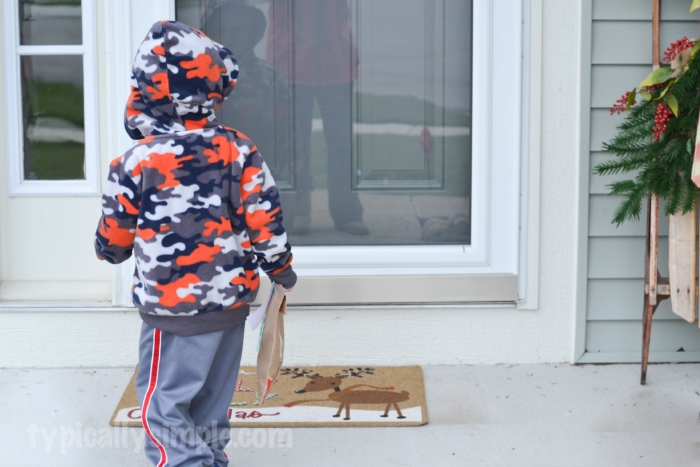 And now I'd like to nominate YOU to #SpreadCheer by making your own batch of cookies to surprise a neighbor with this holiday season!