This personalized family name sign is made with chalk finish paint using the vinyl stencil method and a Silhouette Cameo.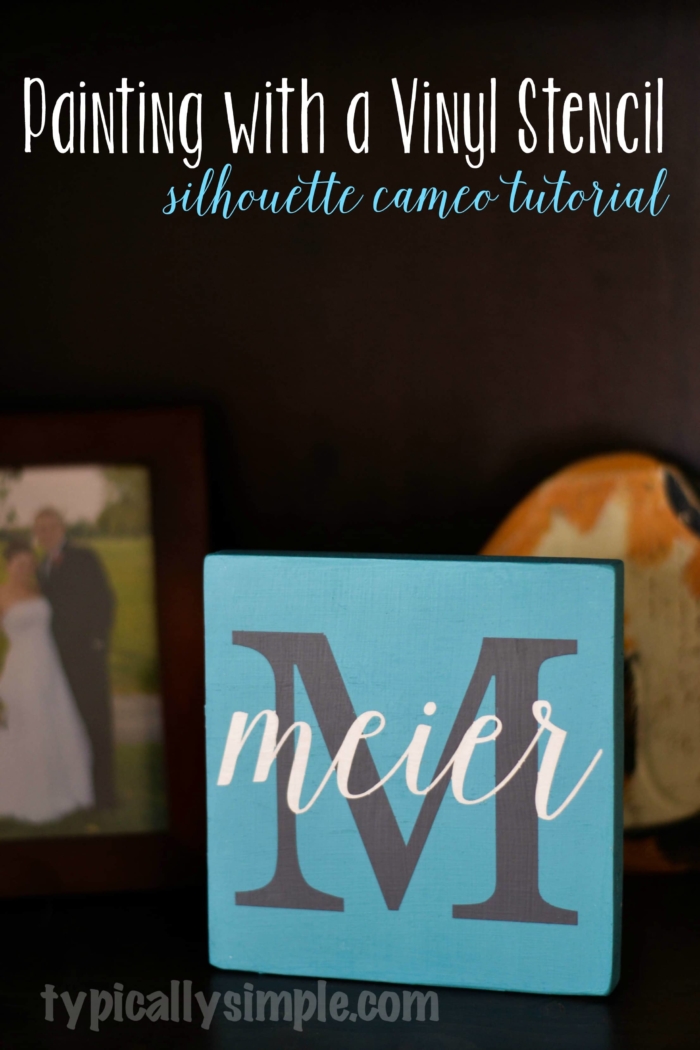 After a hectic couple of weeks, I'm happy to report that we are mostly unpacked at our new house and I finally have a craft room that's not cram packed into the corner of the family room. And one of the first projects I made in my new craft room is this personalized wood sign!
I really love the look of gallery walls and I had a small one in our townhouse dining room with photos from vacations. But what I love even more are gallery walls that don't consist of just photos. So I have some hand-painted signs in the works. This family name sign was the perfect one to start with!
Supplies
1×6 board cut square
chalk finish paint
paint brush
Silhouette Cameo
vinyl, scraper tool, tweezers
Using the vinyl stencil method is a perfect way to personalize this sign. To get started, I cut a 1×6 into a square and sanded it before painting on my base layer.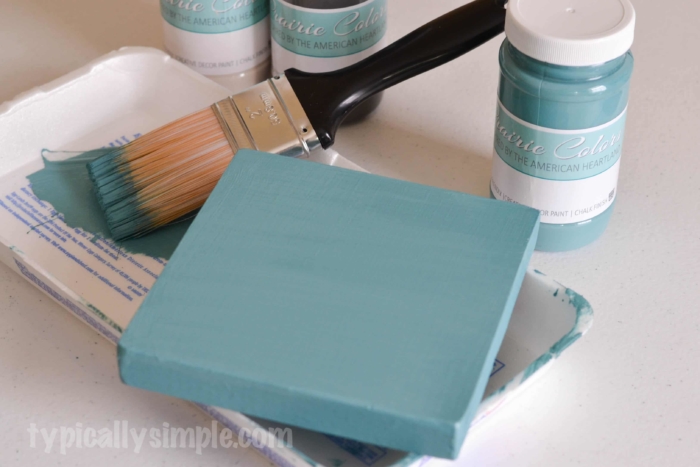 Using the turquoise color first, I painted on the base coat. The chalk paint does such a great job of covering that I really only needed one coat. And I also love that it doesn't have that stinky paint smell because I would much rather be painting in my new craft room than out in the cold garage.
While the base coat was drying, I planned out my design in Silhouette Studio and cut our last name and initial out of vinyl for a stencil.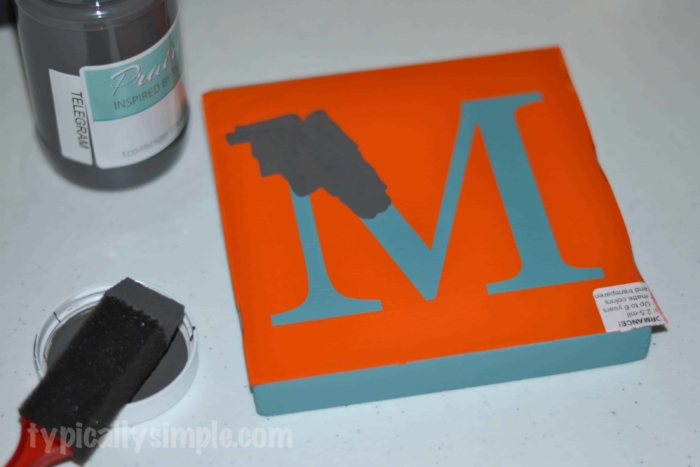 I placed the vinyl stencil on the wood and used my scraper tool to make sure all the edges of the letter were pressed down so paint wouldn't seep under. Using the grey color, I used a sponge brush to paint on a thin layer. After it dried, I added another layer of paint.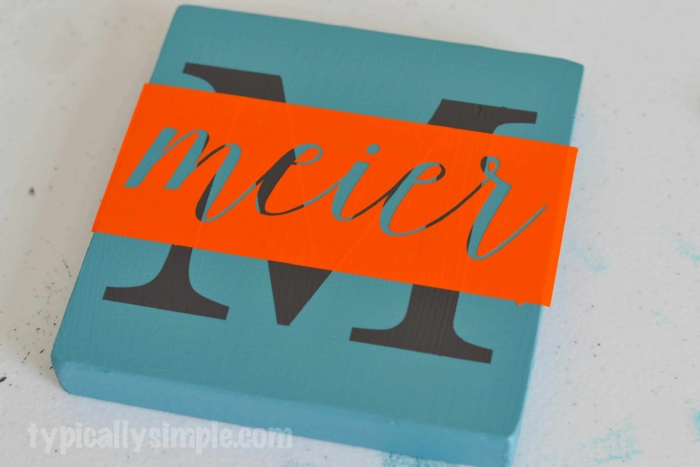 After peeling off the "M" stencil, I added the stencil of our last name. Using a white color , I painted on a few coats with a sponge brush. I waited for the paint to dry and then peeled off the stencil. But I have heard others say they peel the stencil off while the paint is still wet.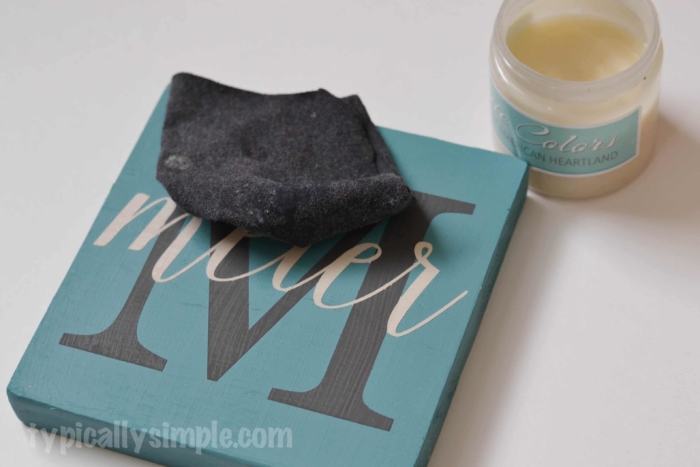 You can leave the project as is, or you can use a wax or polycrylic sealer to give the sign a bit more shine.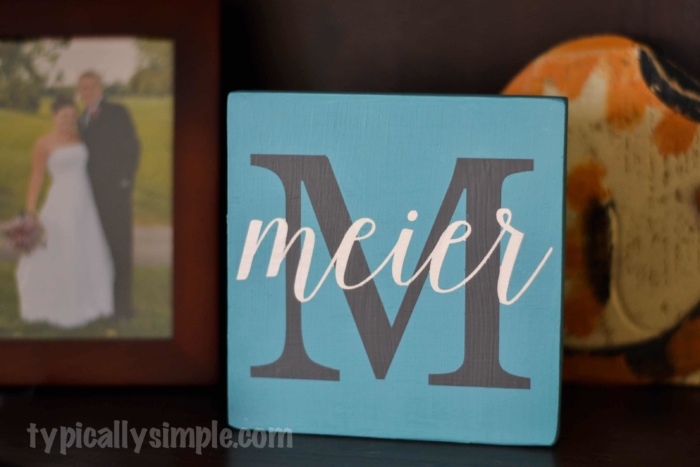 I haven't started my gallery wall yet, so in the meantime, the sign looks perfect sitting on our bookshelf!