Love is in the air! Using my Silhouette Cameo and chalk paint, I created this cute Valentine's Day Canvas using the Paint, Vinyl, Paint, Peel method. And a Typically Simple project would not be complete without some glitter!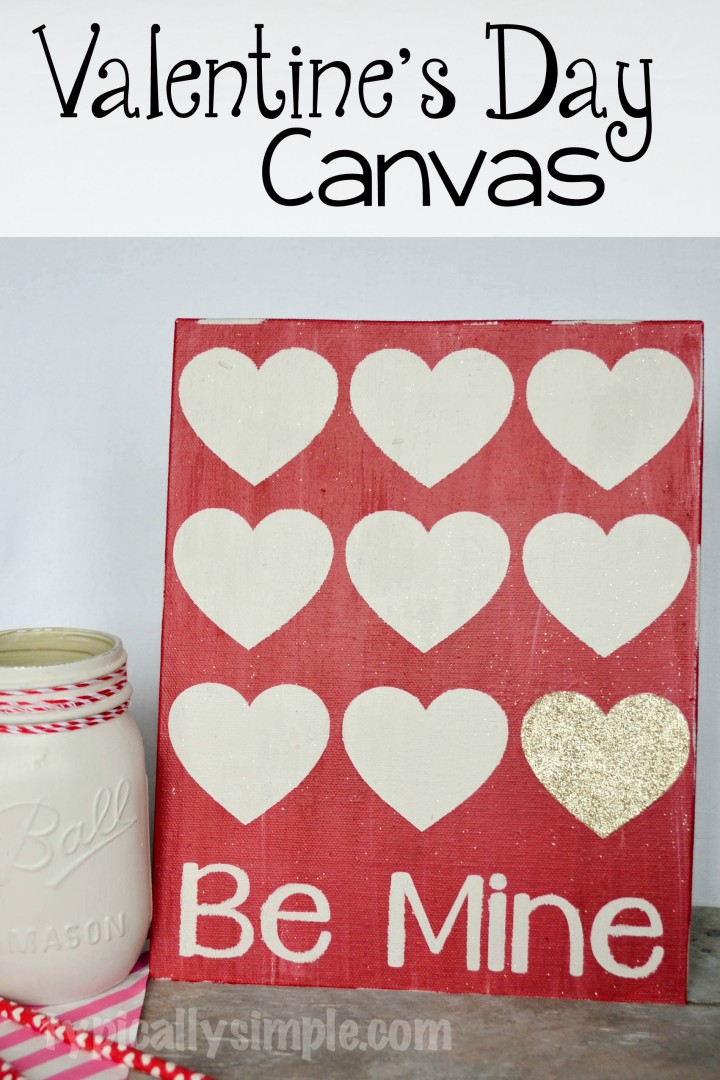 I've been on a bit of a crafting hiatus which was kicked to the curb when I went on a fun girls' weekend trip to scrapbook and craft! I worked on the little dude's baby album using Project Life and painted an awesome sign for my future craft room!
So a whole weekend of crafting fun got me pumped to start working on some Valentine's Day projects. We don't really celebrate Valentine's Day in our house, but I still love decorating for the holiday. And I'm a sucker for the typical Valentine's Day red and pink hearts.
For this project, I used chalk paints and they are pretty awesome! I also used them on the reindeer canvas I made for Christmas. The paint worked great on the canvas, plus I have also used them to paint some mason jars, and I can't wait to try them out on a wood board to make another sign!
Supplies
8×10 canvas
vinyl, transfer tape, weeding tools, & scraper
Silhouette Cameo
paint & brush
mod podge & glitter
To get started, I painted a coat of red on the canvas and let it dry completely. While it was drying, I created my stencil design in Studio and cut it out of vinyl.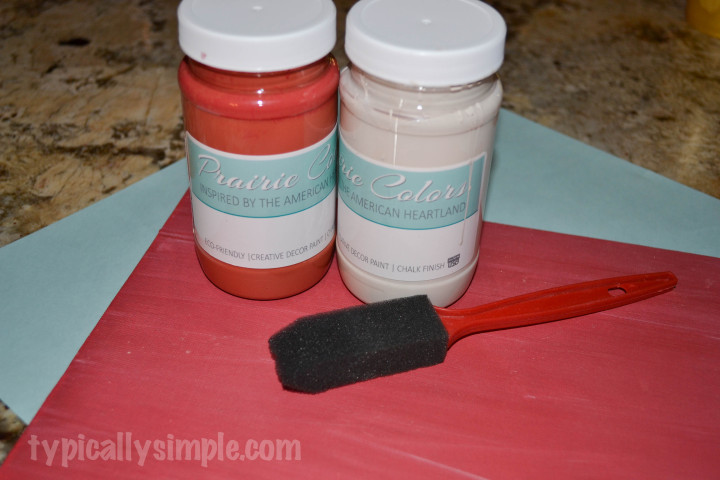 After weeding out the hearts and letters, I used transfer tape to apply the stencil to the canvas. To help prevent the paint bleeding, I always heat up the vinyl with a hair dryer and use the scraper tool to press down all the edges of the shapes and letters.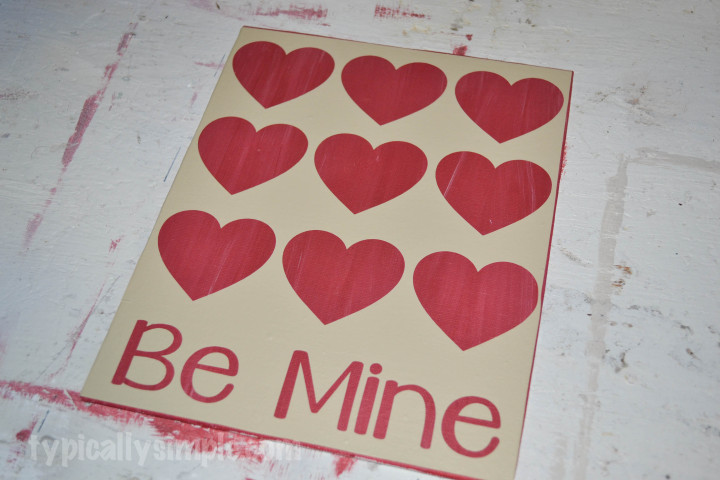 After applying the stencil, I painted on a coat of white. I let that coat of paint dry really well. Then I added a little Mod Podge to one of the hearts and sprinkled on some glitter.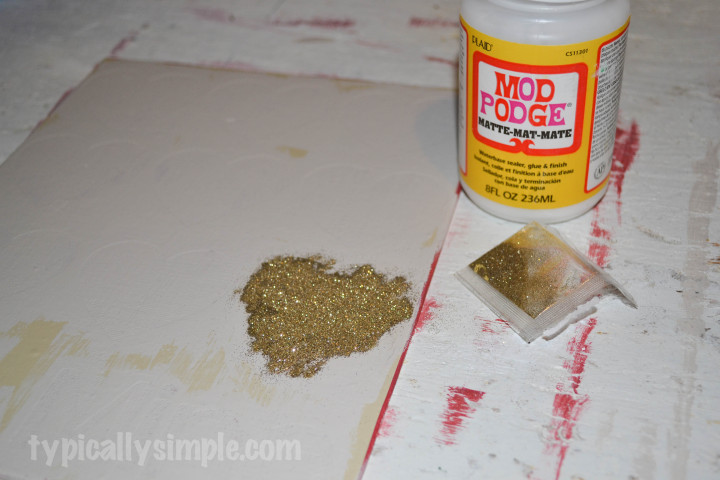 I let everything dry really well and then peeled the vinyl stencil off of the canvas. I love how easy it is to make a vinyl stencil with my Cameo. And this canvas will look super cute sitting on our bookshelf!