This post is sponsored by UncommonGoods.com. The content and opinions expressed are my own.
There's always seems to be one or two people on your Christmas list that "have everything" or are difficult to shop for. These unique gifts from UncommonGoods.com will be sure to impress everyone on your shopping list this year!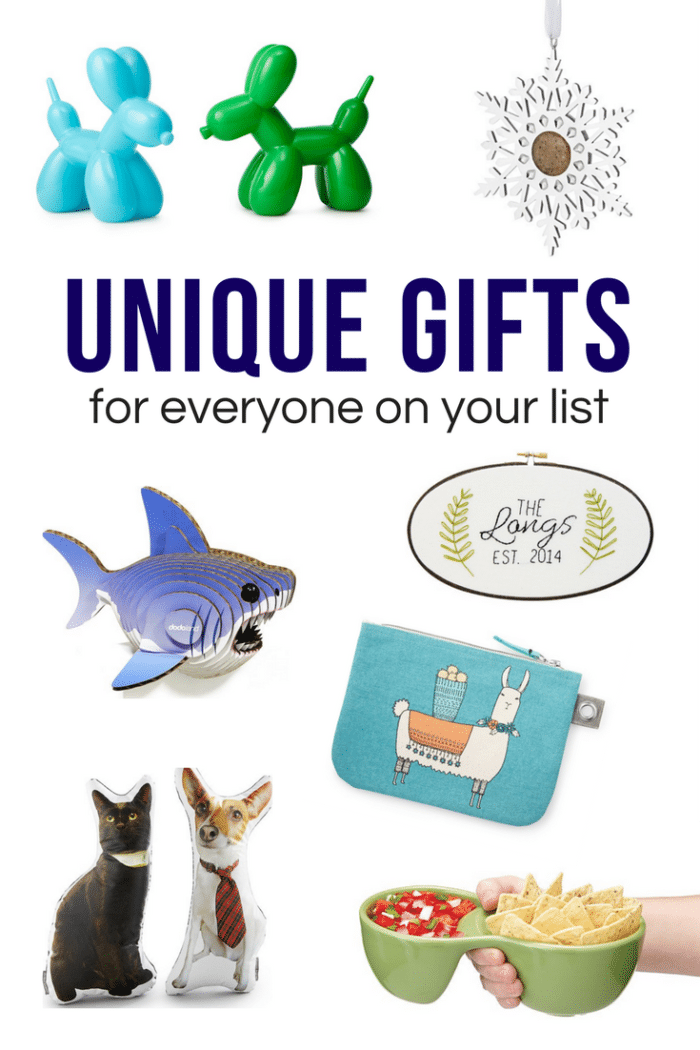 I absolutely love the creative and unique "uncommon goods" that are available for just about any person in your life. From home decor and art to beer kits and jewelry, there are so many gift options.
I also love their mission of changing the way business is conducted by making sustainability a part of every decision. They also share their passion of giving back by allowing customers to choose a non-profit organization to receive a $1 donation from UncommonGoods at checkout.
Now onto the fun finds!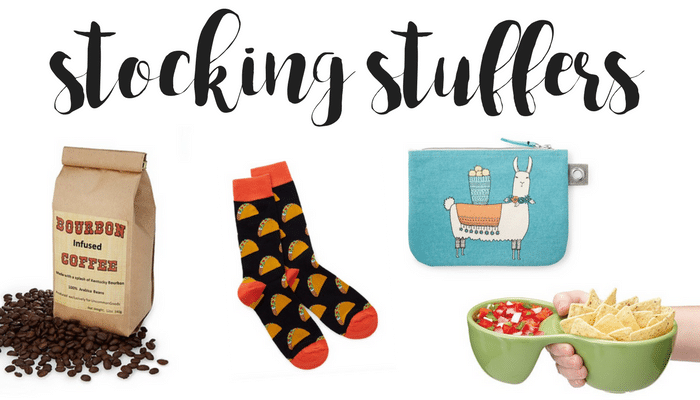 These items make for great stocking stuffers or a fun grab bag gift.
The Bourbon Infused Coffee would make for a great after dinner coffee/drink! The Llamarama Large Zipper Pouch is seriously the cutest! The perfect gift for your llama loving pal to use as a make-up bag, coin purse, or even treats for a trip!
The Ooma Bowl is perfect for the salsa & chip lover in your life. It's ergonomic design keeps favorite food duos separate, so no more soggy chips! And Taco Socks – need I say more?!
Find more stocking stuffer gift ideas for everyone on your list.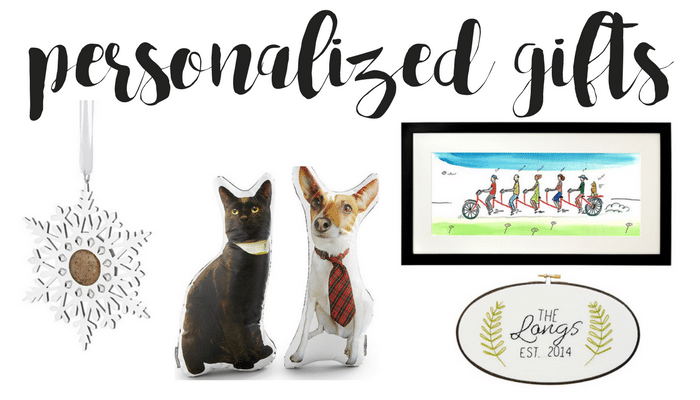 I absolutely love the Custom Sand Snowflake Ornament, such a fun way to display the sand from your favorite beach vacation! And for the pet lover on your list, Custom Pet Pillows are definitely a unique gift that they are sure to love.
Gallery walls are so much fun to put together and the Personalized Family Tandem Bike Art, as well as the Personalized Family Name Embroidery are two beautiful pieces of art to give to someone on your list!
Check out more unique personalized gift ideas.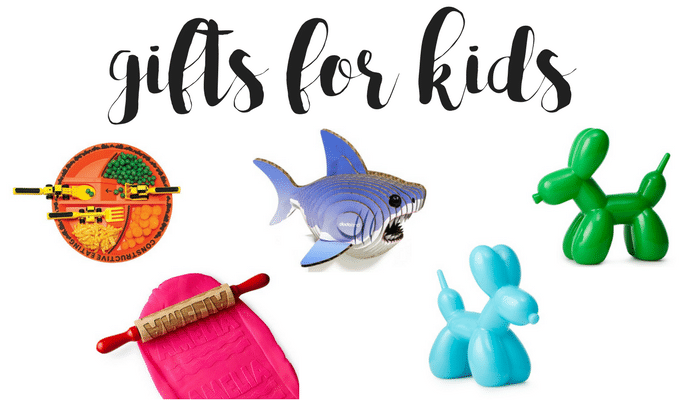 Give the kids a reason to play with their food when you gift them with the Construction Plate & Utensils. And the Personalized Mini Rolling Pin is perfect for stamping their name into cookie dough, or package it with a few cans of play-dough for lots of playtime fun!
The Mini Shark 3D Model Kit is fun to build and can be displayed on a shelf in an ocean-lover's room. And what's not to love about the Balloon Dog Nightlight! So adorable!
Check out more unique gift ideas for kids of all ages.
Whether it's your husband, parents, niece, or your favorite uncle that is hard to shop for this holiday season, UncommonGoods.com definitely has a variety of creative gift ideas to choose from!