Whether you are shopping for Father's Day, an anniversary or birthday, these unique gifts from UncommonGoods.com will be sure to impress!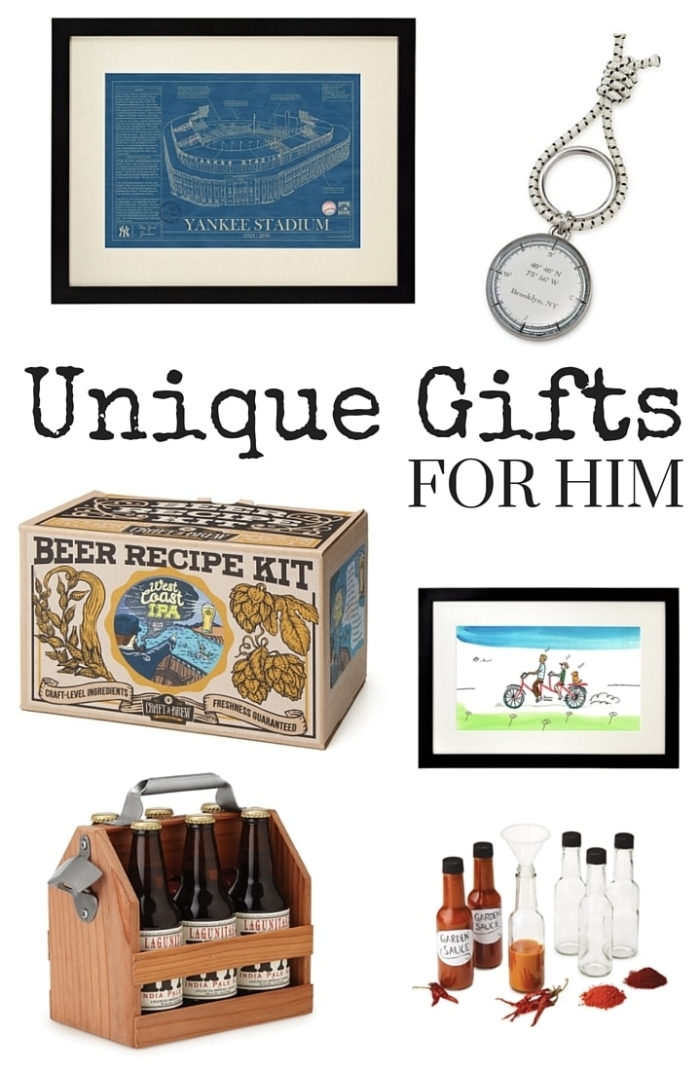 This post is sponsored by UncommonGoods.com – the content and opinions expressed are my own.
I have the hardest time coming up with gift ideas for family members. I usually fall back on framed photos, flowers, or something I make. Which is not always a bad thing, but sometimes you want to really surprise the recipient or find something really unique that they will put to good use.
And shopping at UncommonGoods.com can do just that! I absolutely love the creative and unique "uncommon goods" that are available for just about any person in your life. From home decor and art to beer kits and jewelry, there are so many gift options.
Not to mention, I just love their mission of changing the way business is conducted by making sustainability a part of every decision. They also share their passion of giving back by allowing customers to choose a non-profit organization to receive a $1 donation from UncommonGoods at checkout.
Now onto some of my favorite gifts for him!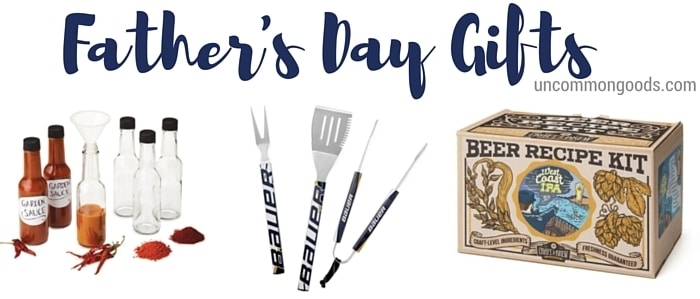 With Father's Day just around the corner, I was definitely going to be checking out this section. A few of my favorites included a Make Your Own Hot Sauce Kit and a Beer Brewing Kit with tons of options for different ales & brews.
And for the hockey fan in your life, then be sure to check out the Hockey Stick BBQ Set…let's just hope Dad doesn't decide to shoot goals with the burgers while he's cooking!
Find even more Father's Day gift ideas HERE.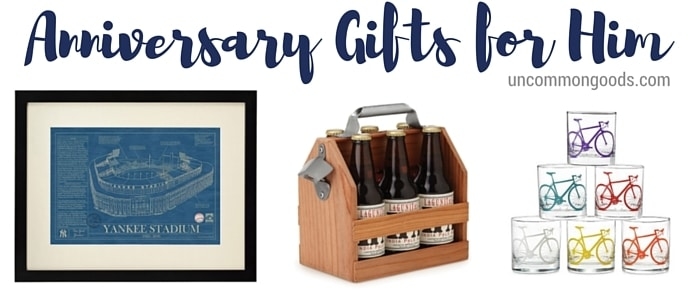 We keep our anniversary gifts pretty low-key. I usually buy my husband a bottle of whiskey and call it a day. But after seeing a few of these gifts, I might have to step it up a notch when we celebrate our big 10 year anniversary next year.
The Ballpark Blueprints caught my eye right away, how great would this look in an office or den? And the Bicycle Glasses would be a fun addition to the kitchen for your favorite tour de neighborhood rider. The Wooden Beer Caddy (filled with his favorite beer) would also make a great gift!
Find even more Anniversary Gifts for Him HERE.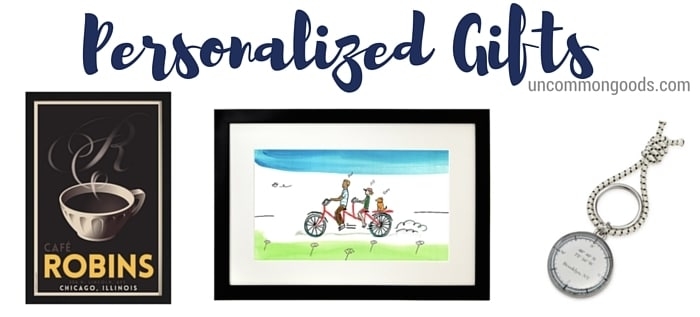 My favorite types of gifts to give include ones that can be personalized. Whether it's with a favorite sports team or a last name, I think it gives a little something extra to the gift.
How fun would it be to get the Le Cafe Personalized Art framed for your favorite coffee lover. And if you have a more adventurous guy in your life, the Custom Latitude Longitude Keychain would be perfect personalized with his favorite mountain or lake.
And my absolute favorite is the Personalized Family Tandem Bike Art. With tons of options to customize your print, you can even include pets, this is truly a unique gift!
You can find even more Personalized Gifts HERE.
So whether you are looking for a unique Father's Day gift or something for your favorite uncle, UncommonGoods.com definitely has a variety of creative gift ideas to choose from!