It was actually Ryan who suggested I start a blog. He said I could use it to write about the products I sold on Etsy. And in a few days Sew Crafty Cat the blog was founded.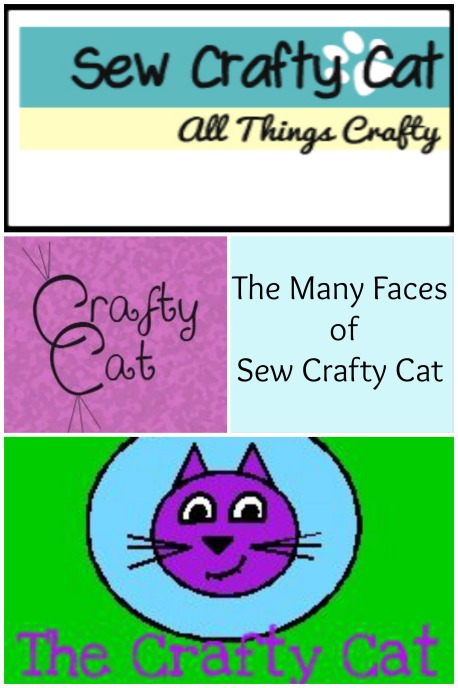 I wrote a few posts on blogger because it was free, but then Ryan hooked me up with my own domain & moved me onto WordPress. My very first post that I wrote was about a Baby Gift Set I made for a neighbor.
Over the next year or so, I randomly posted about projects I was making and I even wrote a tutorial! And I knew absolutely nothing about blogging except how to write a post and add photos. I look back at a lot of those photos and cringe a little, but it's also a great reminder of how far the blog has come and what I have learned.
Fast forward to July 2013 when Quinn was born. We had decided I would be staying home with him for at least the first year (and have since decided I will be staying home another year, yay!) so I knew I really needed some sort of hobby that was my me-time.
I tried sewing again, but being so tired by the time Ryan got home from work, it just wasn't enjoyable anymore. So I decided to do random craft projects at night as a way to wind down from the day and have some time to myself.
I started using my DSLR to take photos for the blog. I wrote up a some DIY project posts and even shared a few recipes. I really, really enjoyed planning out what I was going to share each week and then working on projects over the weekend.
Around the first of the year, I made a goal that I would write posts 3 times a week. I sponsored a few other blogs and my audience started to grow. And it was always exciting when I saw one of my projects showing up in my Pinterest feed!
And over these past few months, I have decided that I really do love to blog.
I love to blog because there are no rules. Only suggestions.
I love to blog because it saves my sanity in this whirlwind of a thing called motherhood.
I love to blog because it let's me teach others how to make a recipe or project.
It took me awhile to call myself a blogger. I always thought of a blogger as being someone who has thousands and thousands of followers, not just their mom & aunts.
And then I realized I needed to stop comparing my blog to others. They have been blogging for a lot longer than I have. And at one point, they too were just starting out.
Because everyone has to start somewhere.