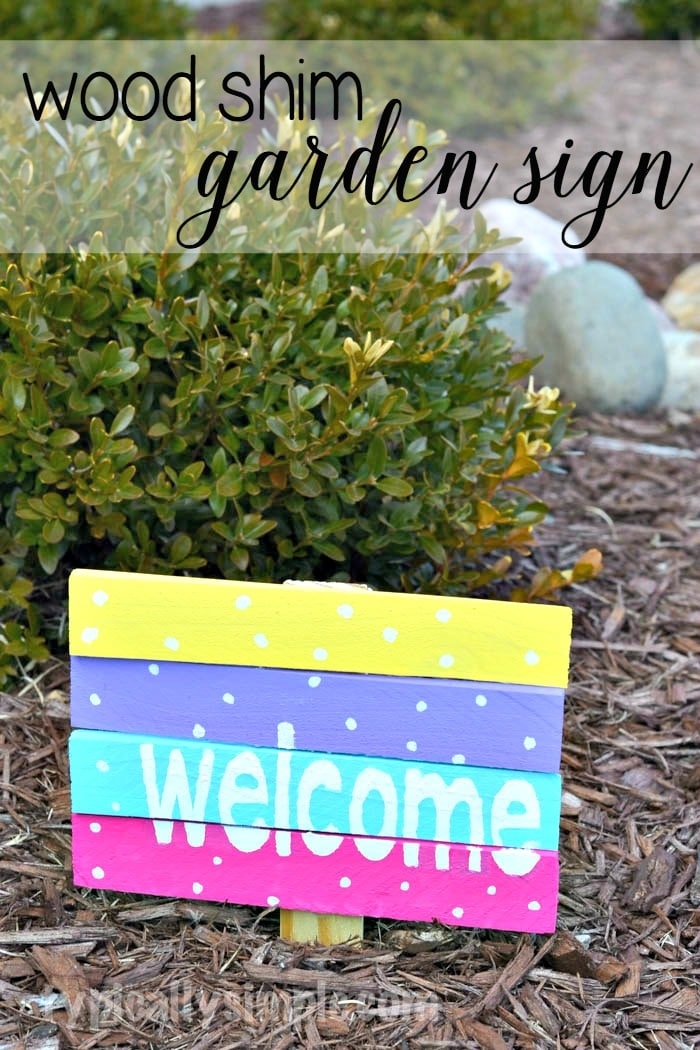 Before we moved into our new house, we were living in a townhouse where the plants and "garden" areas were planted and taken care of for us. So when we moved into our new house, I really didn't think about the fact that we might not have any plants or flowers especially because we bought the house in the winter and the ground was covered in snow.
Now that spring has come and almost gone, sadly, there was not a garden of perennials waiting for me to tend. But on the bright side, I get to plant my very own garden area with the plants and flowers I love.
So I needed something quick to make to add some color to our garden. I recently made a mini sized pallet out of wood shims and loved how easy it is to paint them and turn them into a cute sign. Not to mention, you can pick up a pack of them for pretty cheap at the hardware store! Simple, inexpensive, and fun – just how I like my crafts! So a wood shim sign for the garden would be perfect!
Supplies
wood shims
acrylic paint & brush
hot glue gun
After deciding on your colors (I went with bright, spring colors) paint each shim with a few coats of acrylic paint.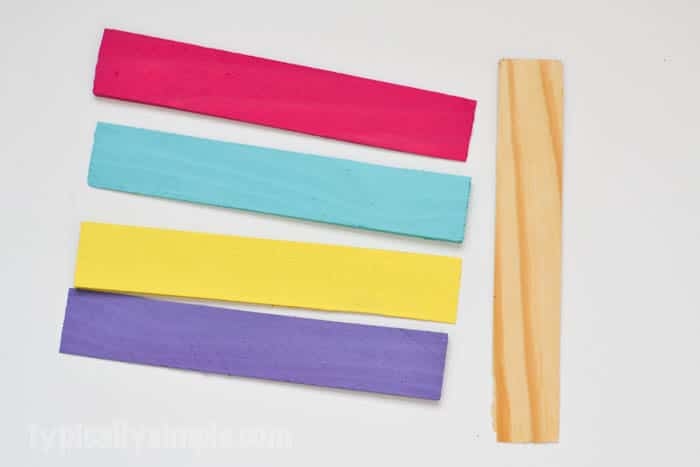 Now it's time for the trusty hot glue gun. Space your wood shims evenly down an
unpainted
shim leaving some space at the bottom which will become the stake part when you put it outside. Using the hot glue, attach the painted shims. Because the shims are on a slight angle, I was extra generous with the hot glue to make sure the shims stuck together.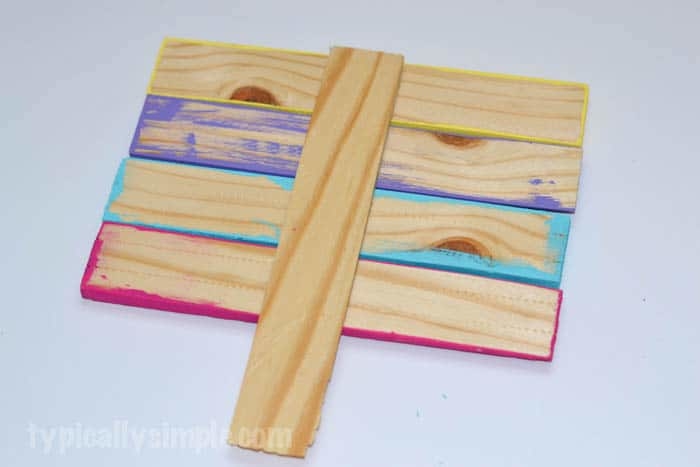 The next step is to add the welcome part…or any other words you might want, this would look cute with a last name or a fun
phrase
about gardening. I decided to use a stencil to paint on welcome, but it can definitely be hand-painted. I just look for any excuse to use my Silhouette Cameo, even if it is to cut out a little stencil like this!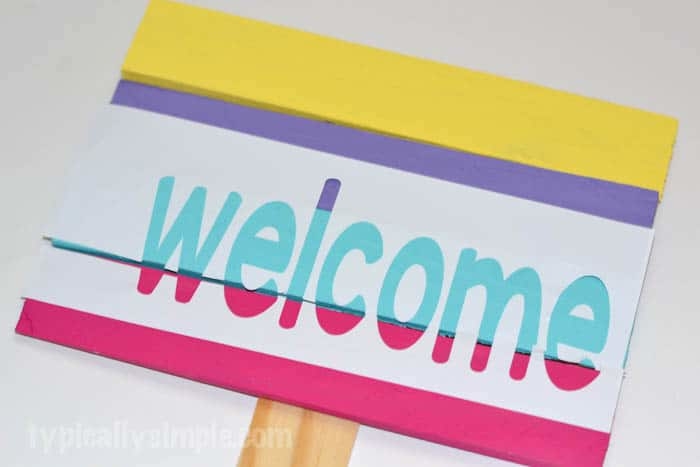 Paint over the stencil, or hand-paint the word welcome, whatever you choose and let dry throughly. After the paint had dried, I decided to add a coat of clear acrylic since the sign will be outside in the garden and exposed to rain.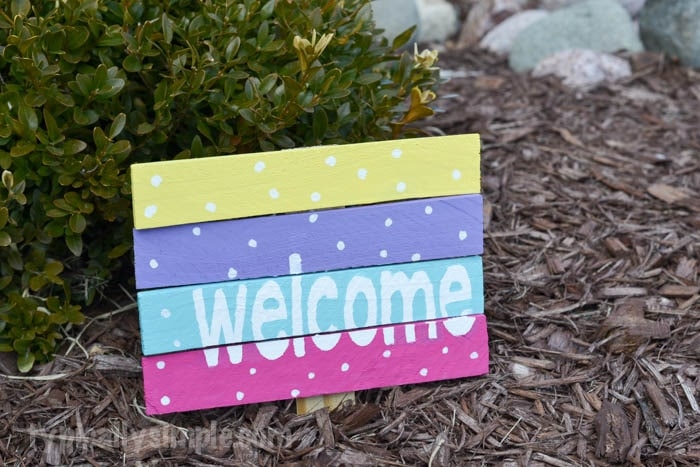 And as an afterthought, I decided to add some polka dots all over the sign with white paint. Now all I need is some warmer weather to add a few flowers nearby and my little front yard garden will be bright and colorful!
This would be such a fun craft to do with the kids for a Mother's Day gift for Grandma's garden. Or a cute way to label the vegetable garden!