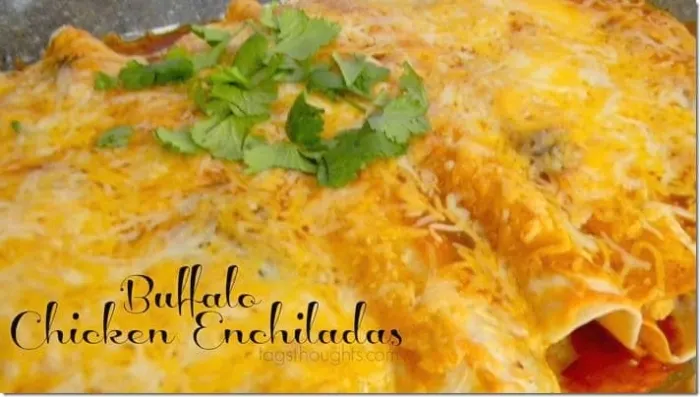 Hi there! Me again. Trish, from TrishSutton.com where I share simple crafts, easy recipes, and 'must have' product reviews. Today I am happy to be sharing one of my family favorites with Kelly and her Typically Simple readers. Buffalo Chicken Enchiladas.
Delicious Chicken Enchiladas with an added twist, Buffalo Wing Sauce.
Ingredients
9 Flour Tortillas
3 Boneless, Skinless Chicken Breasts; cooked & shredded
1 Can Black Beans; drained & rinsed
1 Can Red Enchilada Sauce
1/2 Cup Frank's Buffalo Wing Sauce
2 Cups Shredded Cheese; Mexican Blend
1/2 Teaspoon Ground Jalapeno
1/2 Teaspoon Garlic Powder
Optional: Cilantro, chopped
Directions:
Preheat oven to 375* degrees. Prepare a 9×13 pan with non-stick spray.
Add Enchilada Sauce and Buffalo Wing Sauce to a small bowl then whisk until well combined. Set aside.
In a medium bowl add shredded chicken, black beans and 1/2 cup of shredded cheese, stir well.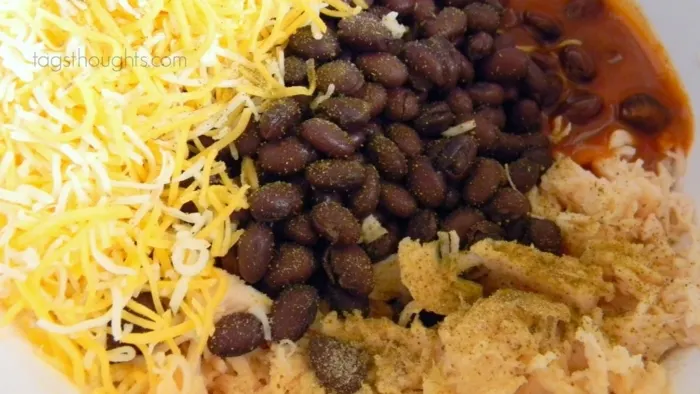 Mix in 1/2 cup of the sauce mixture, ground jalapeno, and garlic powder. Stir until well combined.
Drizzle 1/4 cup of sauce in the bottom of the pan. Fill each tortilla with a few tablespoons of the chicken mixture, roll each one, add to pan with the seam side down.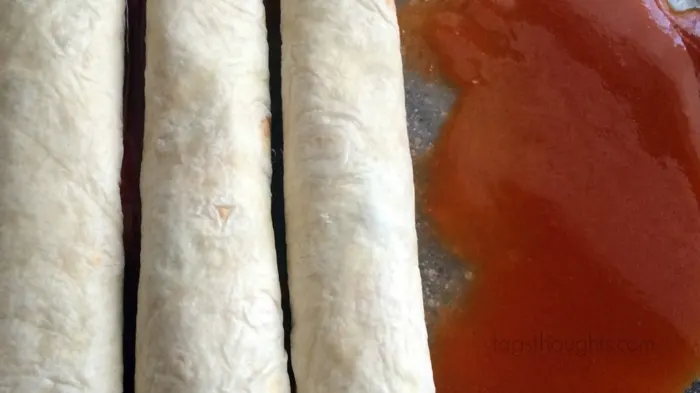 Pour the remaining amount of sauce on top of the rolled tortillas then sprinkle the remainder of the cheese over the enchiladas.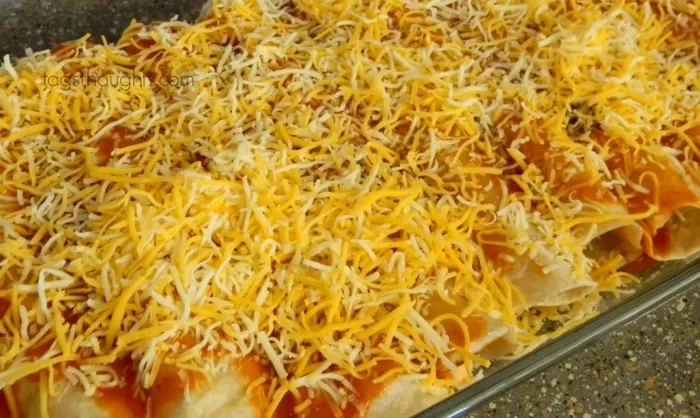 Bake for 20 minutes. Top with cilantro and serve warm. Enjoy!