This post was created in partnership with Ninja Coffee Bar® System. I received complimentary products and compensation to facilitate my review, but all opinions within are my own.
An easy to make chocolate bundt cake recipe that pairs perfectly with coffee!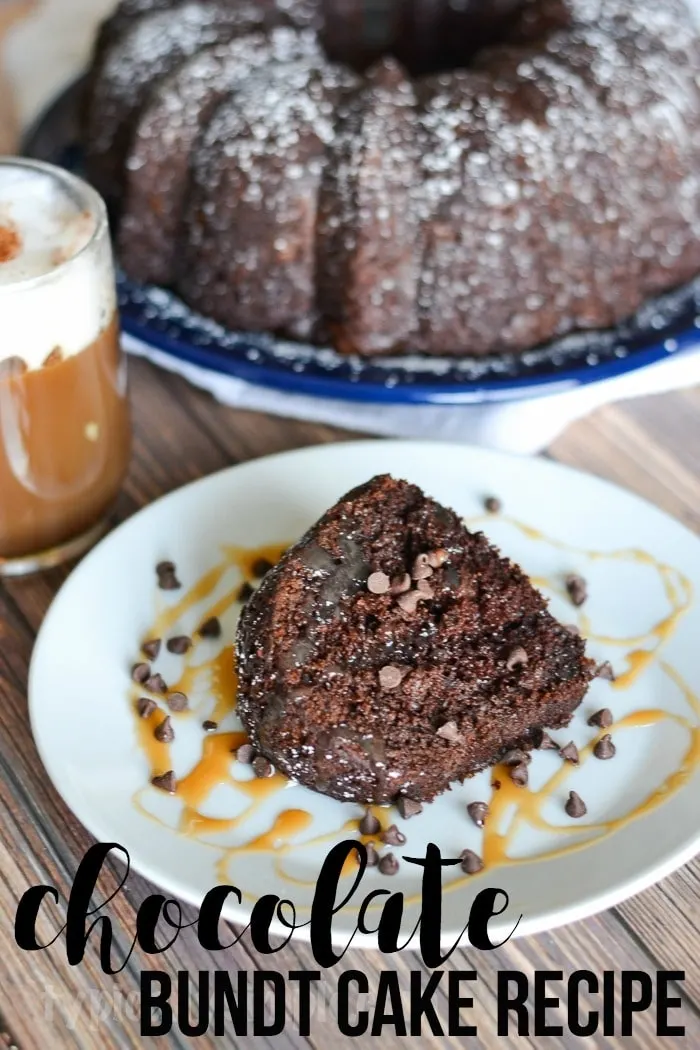 Coffee is an essential in our house. I can't imagine getting through my day without a cup or two, or even four depending on the day. And since my husband works from home and also drinks it most of the day, we usually make one or two pots of coffee every day.
So when the Ninja Coffee Bar® System arrived on our doorstep, we were both excited to have the options to make our favorite types of coffee all in one machine!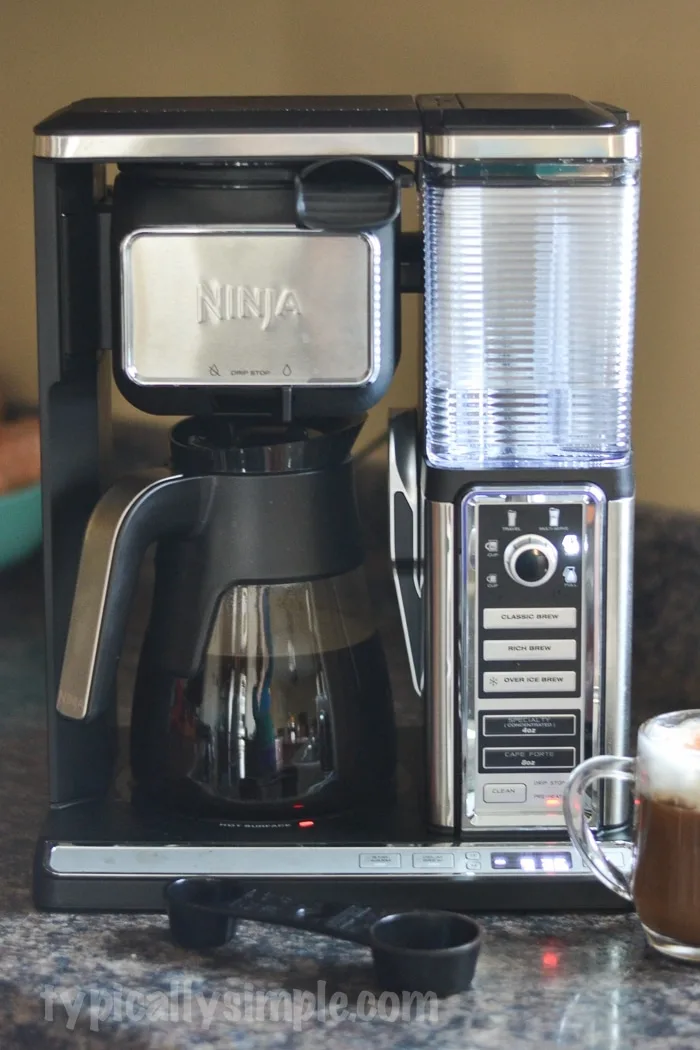 We wasted no time trying out the the Ninja Coffee Bar® System which includes a built-in hot and cold frother, six brew sizes and five brew types. My husband was very excited that there was a rich brew option that allowed him to have his bolder-flavored coffee. While I was excited to see the over ice brew option which will be perfect for my iced coffee drinks I like to make in the summer.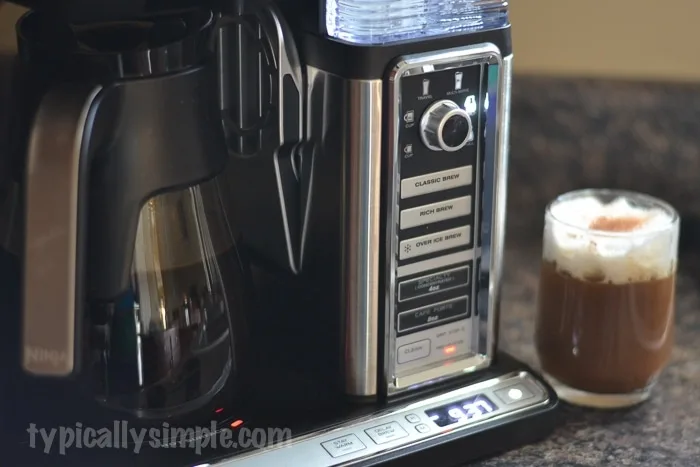 One thing I really liked about the Ninja Coffee Bar® System is that there are options for one cup of coffee or a carafe of coffee all in one machine. There's no need to have a separate single serve machine plus the coffee pot machine which saves on counter space.
The single serve is super easy to use and perfect to use for dinner parties when each guest has a different taste in coffee. Plus, with the built in frother, you can get a little fancier with your coffee drinks! I like to spoon some frothed milk onto my coffee and sprinkle a little cinnamon on top to bring out my inner barista.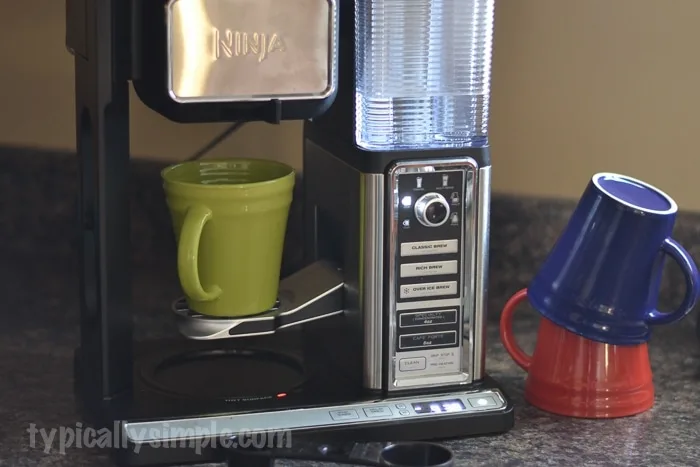 And because chocolate pairs deliciously with coffee, it's always important to make an easy dessert recipe for your guests to have with their after-dinner coffee. This chocolate bundt cake looks and tastes like you made it from scratch, but it only takes about 5 minutes to throw together. Just pop it in the oven and you'll have a yummy cake to impress your guests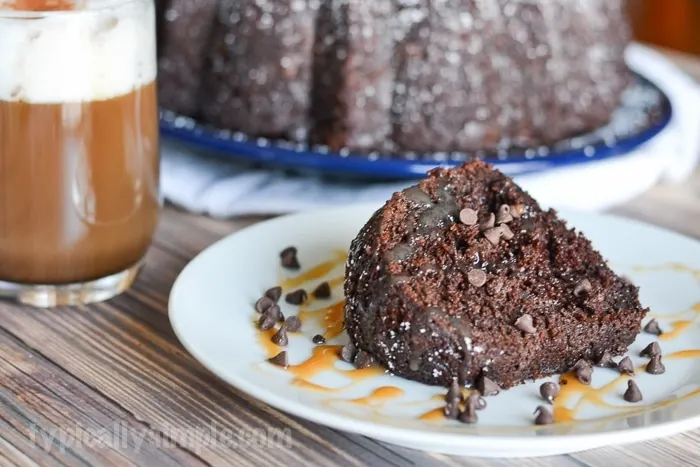 chocolate bundt cake recipe
Ingredients
1 package chocolate cake mix
1 package instant chocolate pudding mix (3.9 oz)
3 tbsp cocoa powder
1 1/4 cups milk
1/2 cup sour cream
2 eggs
1 cup mini chocolate chips
Directions
preheat oven to 350 degrees
grease bundt pan & dust with cocoa powder
combine cake mix, pudding mix, cocoa powder, milk, sour cream, eggs
beat on medium for about 2 minutes
fold in chocolate chips
pour into bundt pan
bake for 50-60 minutes
cool completely and dust with powdered sugar if desired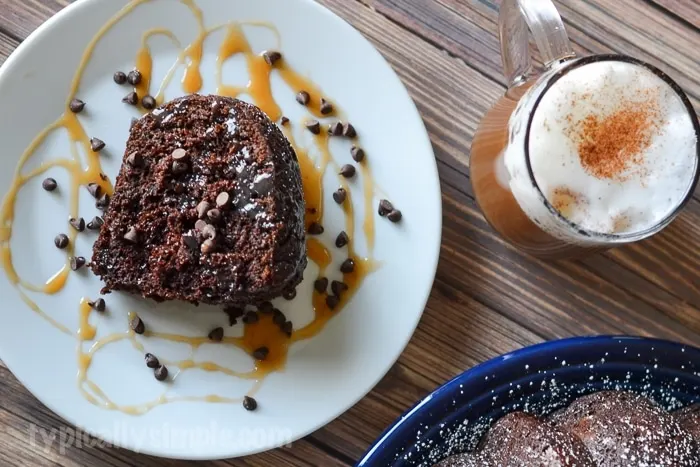 Serve with your favorite coffee drink and enjoy! With the Ninja Coffee Bar® System you can bring out your inner barista right at home.
For even more tips on how to be a #NinjaBarista, recipe inspiration, or to purchase the Ninja Coffee Bar® System, visit ninjacoffeebar.com.