Just one bowl, a few basic ingredients and a skillet pan is all you need to make this yummy chocolate chip cookie!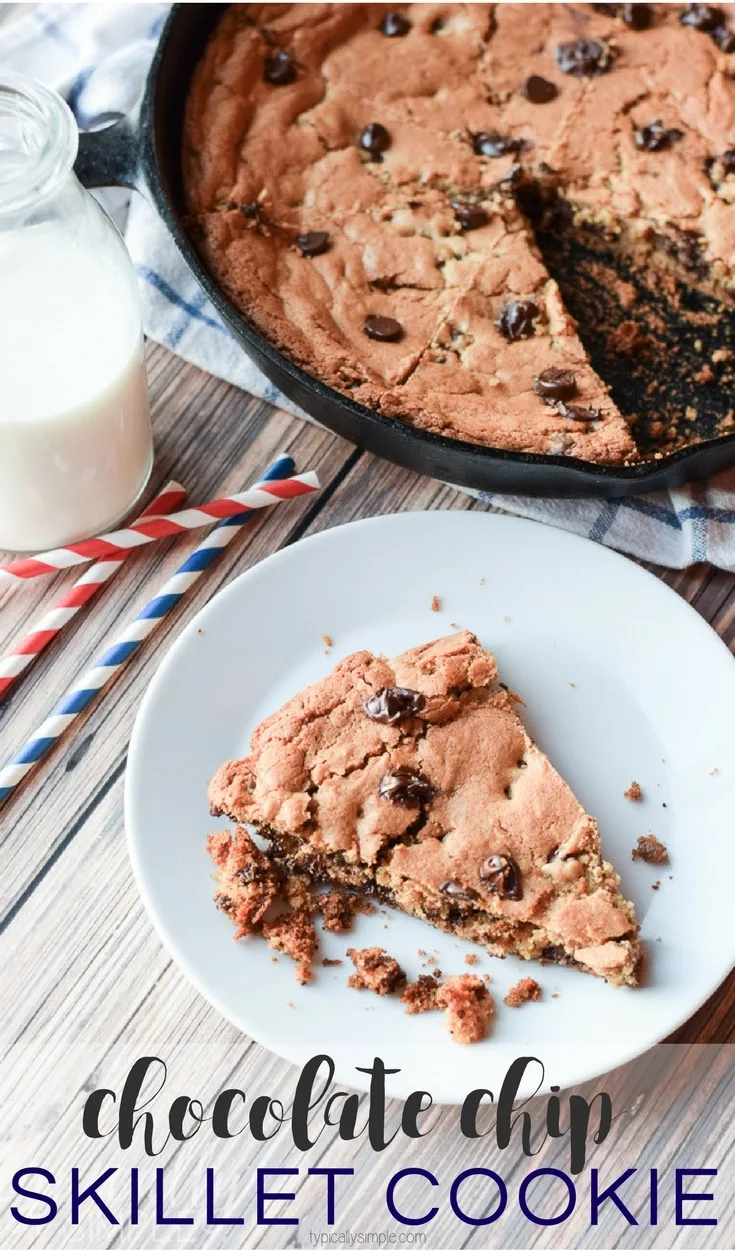 We have had a skillet in our kitchen for as long as I can remember, but it's one of those things that I never seem to use very often. So I decided it was time to change that! And since I do love my desserts, I decided to try out a skillet cookie recipe.
This is a great dessert to make last minute because you just need a few basic baking ingredients that are probably already in the pantry. Plus clean-up is super easy since all of the ingredients are mixed together in one bowl! Serve a slice of the cookie with a big scoop of vanilla ice cream and you have an All-American dessert that your guests will love! Simple, sweet, and yummy to eat!
I'm sharing the full recipe for this Chocolate Chip Skillet Cookie on Kenarry: Ideas for the Home.
[link_button label="Click for Recipe" url="https://goo.gl/HEfQDW" title="Click for Recipe"]