This post is sponsored by Skippy Natural Peanut Butter Spread, but the content and opinions expressed are my own.
A quick and easy recipe to make as a last minute Christmas treat, these muddy buddies only require a few ingredients and the microwave!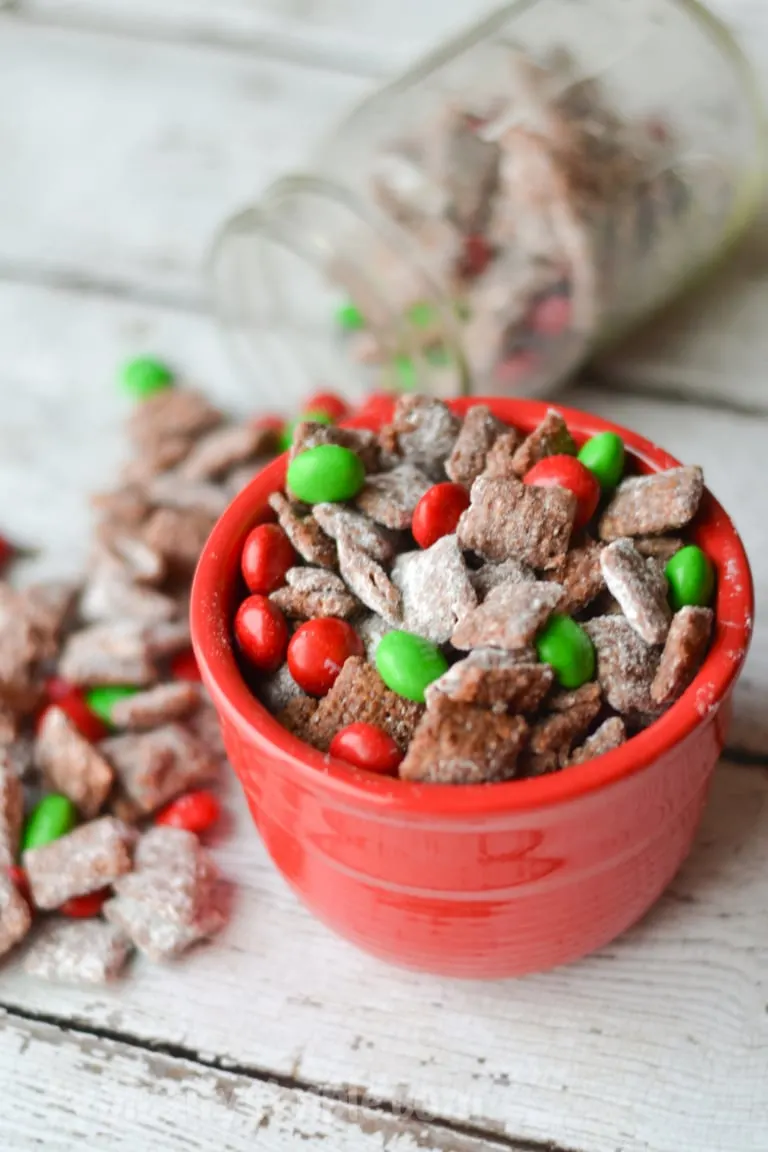 It seems like every year, time flies and Christmas is here before I know it. If you're anything like me, you still have a million things on your Christmas to-do list with only a few days left until the big day!
We've gotten around to baking some cookies, but I also like to have little treats to put in bowls on the coffee tables that everyone can nibble on while we open presents. And this muddy buddies recipe is perfect for that! And even better, no baking required!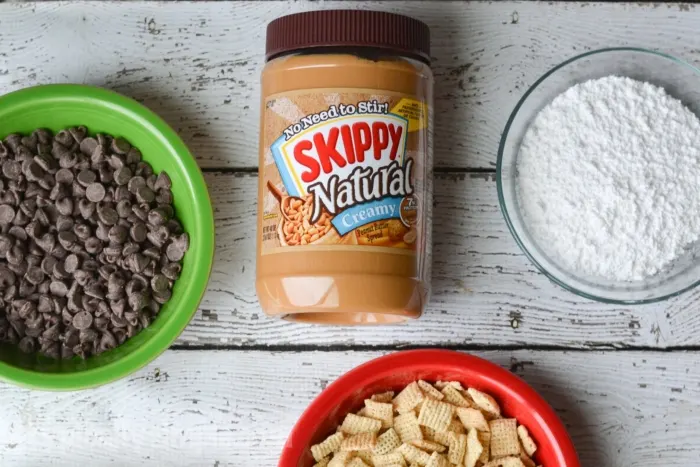 Ingredients for muddy buddies
9 cups rice chex cereal
1 cup semisweet chocolate chips
1/2 cup peanut butter
1/4 cup butter or margarine
1 1/2 cups powdered sugar
Directions to make christmas muddy buddies
Measure cereal and put in a large bowl. Set aside.
In a microwave safe bowl, melt the chocolate chips, peanut butter, and butter for 1 minute in the microwave. Stir and add 30 seconds until completely melted and mixed.
Dump the mixture in with the cereal and mix until evenly coated.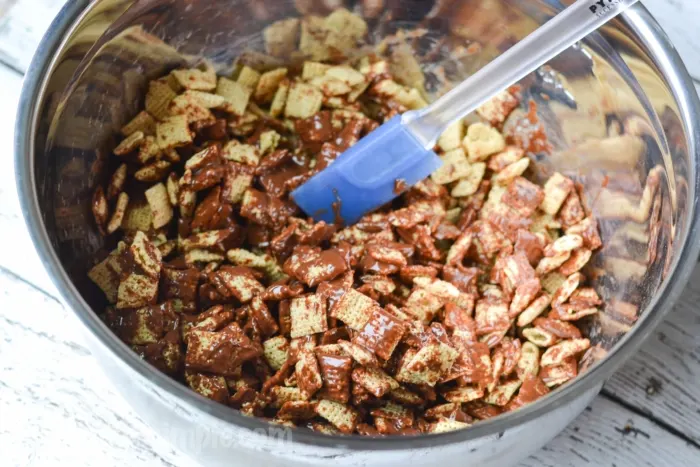 Spoon half the mixture into a gallon sized ziplock bag, add part of the powered sugar, seal and shake, shake, shake.
Spread on wax paper to cool. Repeat with the rest of the mixture.
Store in an airtight container until you are ready to enjoy! I like to add M&M's to mine just before pouring into bowls.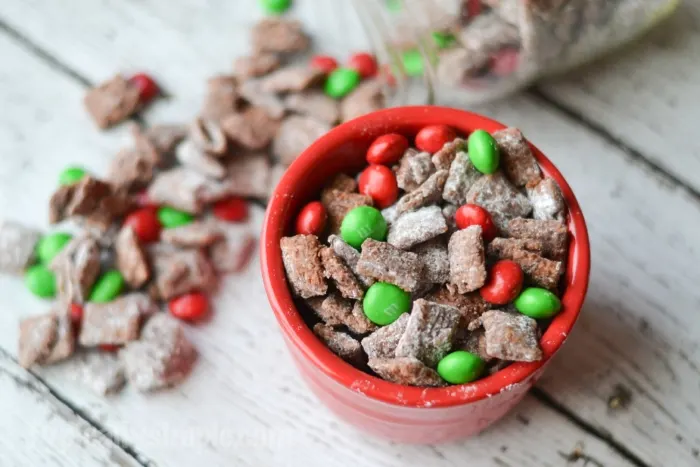 I am a peanut butter addict and love any sort of recipe that has peanut butter in it. Seriously, I will eat it by the spoonful of out the jar I love it that much.