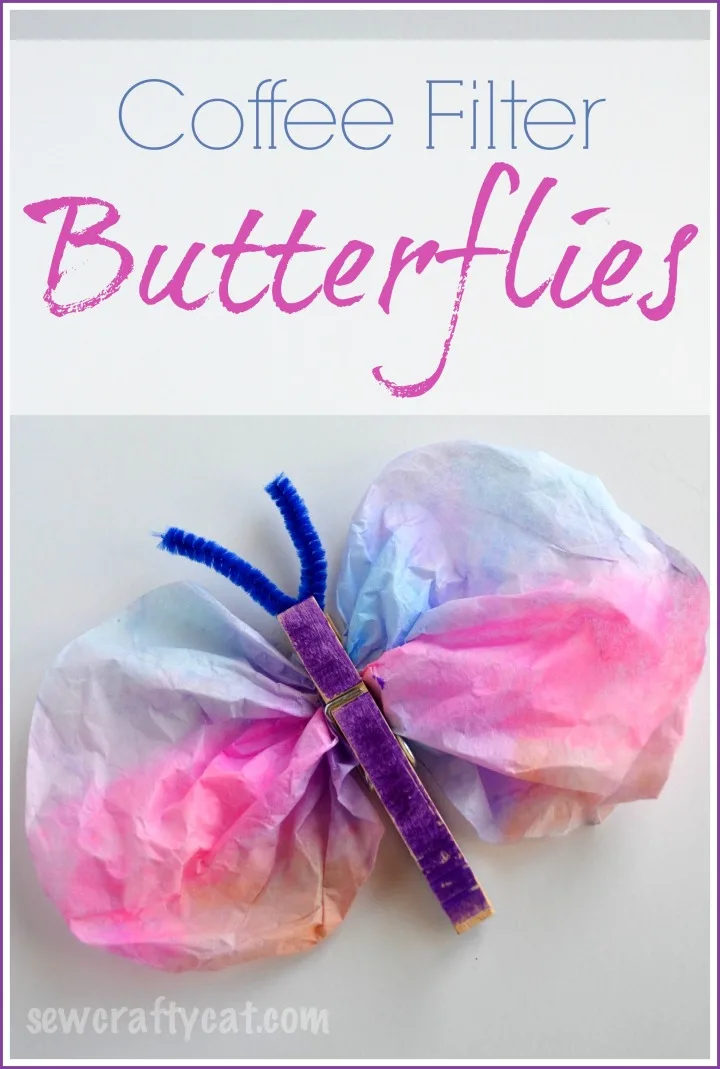 Throughout high school and college, and even a little after college, I spent my summer days working as a camp counselor at the local park district.
For most of those years, I was the sports camp counselor, and eventually supervisor, and I loved being able to teach the kids different sports and games. But the gym was not air conditioned – it made for some hot days (and stinky kids), but I still loved it.
One summer I was offered the position of Discovery Camp Supervisor which meant working with preschoolers AND getting to be in the air conditioned camp room. I was super excited to start planning all kinds of fun preschool crafts, art projects, games, and activities.
With only the need of markers, coffee filters, and a clothes pin, these coffee filter butterflies were always a great project to make without breaking my camp budget. And not to mention, the kids loved making them!
First color the coffee filter with markers and because the filters are thin, the markers bleed through, so it's best to put some paper underneath while the kids color them. This would be a great activity to do as a way to introduce patterns and symmetry!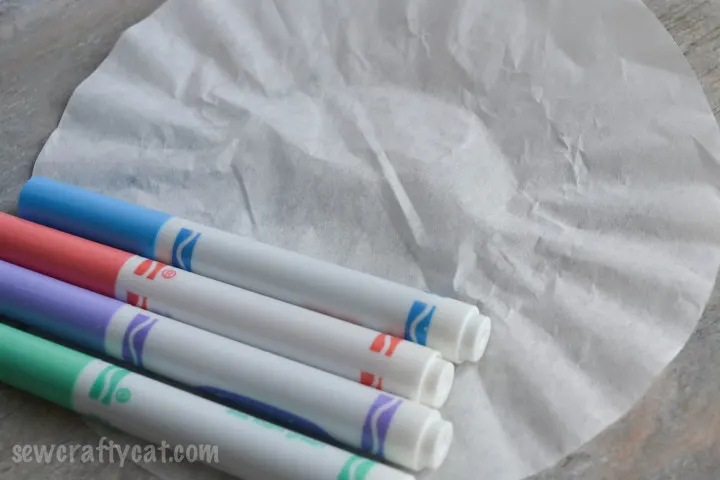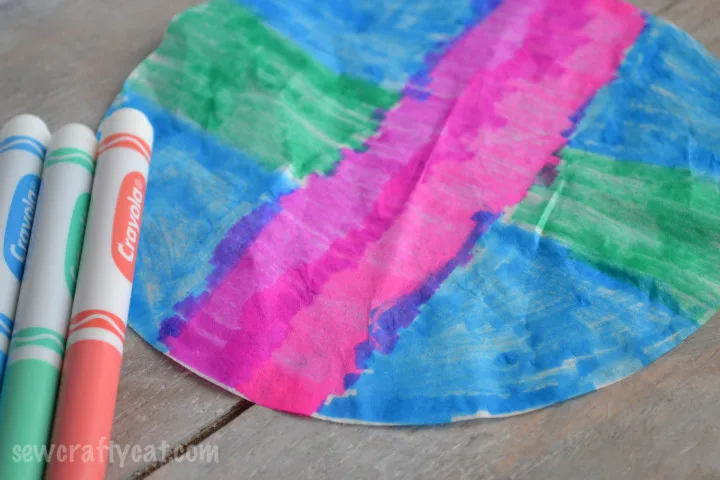 To get the watercolor look, you are going to rinse the coffee filters in a little bit of water and then set them out or hang them up to dry.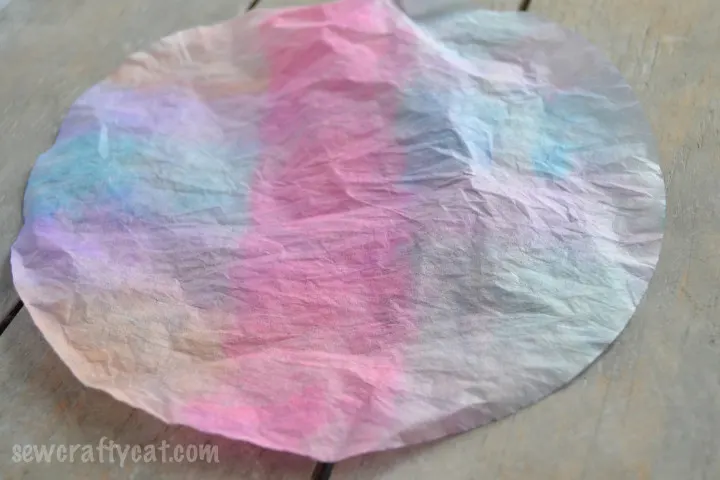 After they are dried, squish the coffee filter up in the middle so it starts to look like butterfly wings. Then clip the clothes pin where it is squished up.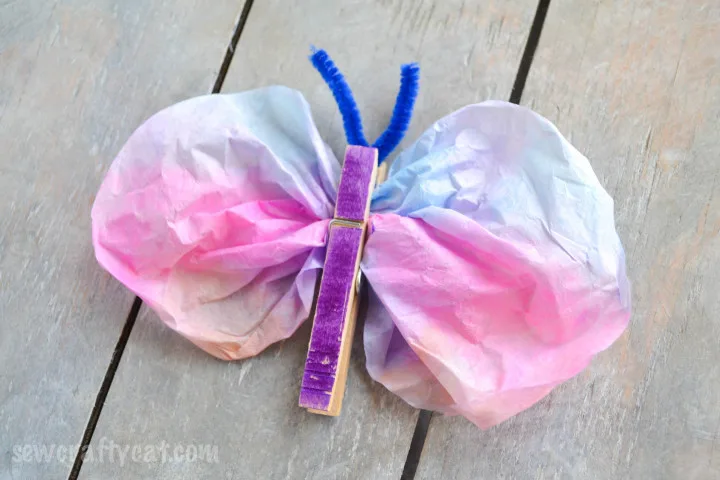 The kids can then color the clothes pin, add a face, maybe some googly eyes, or a small piece of pipe cleaner for antennae!
I have also used magnet tape and added a small strip to the back which allowed the kids to hang the butterflies up on the fridge!