These fingerprint caterpillars are a fun way to work on number awareness! A simple craft project that only needs the free printable and some paint.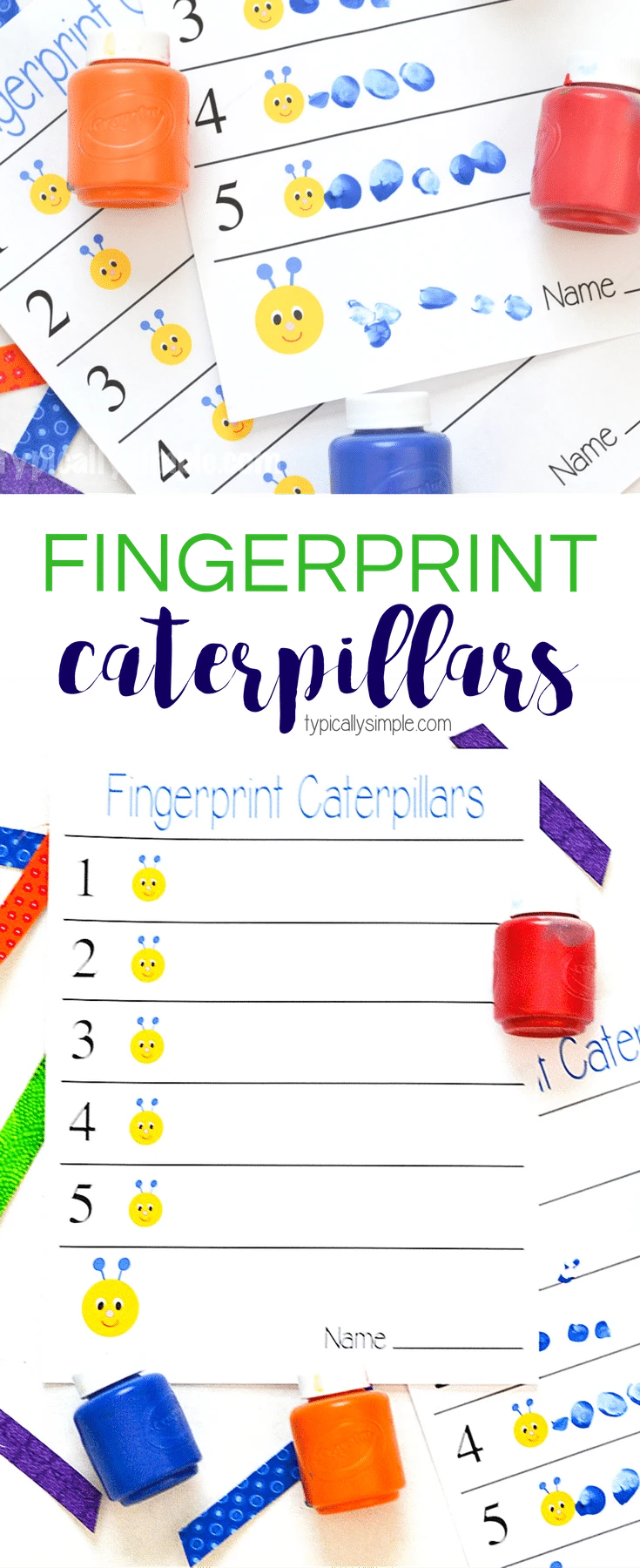 Whether it's for math, reading, or science, I have always loved incorporating art or craft projects when teaching any sort of skill. It's especially great for those kiddos that need some sort of hands-on learning or are tactile learners.
These fingerprint caterpillars are super cute to make when working on number sense or counting lessons. Plus it's an activity for older preschoolers to do on their own which helps give them a sense of independence.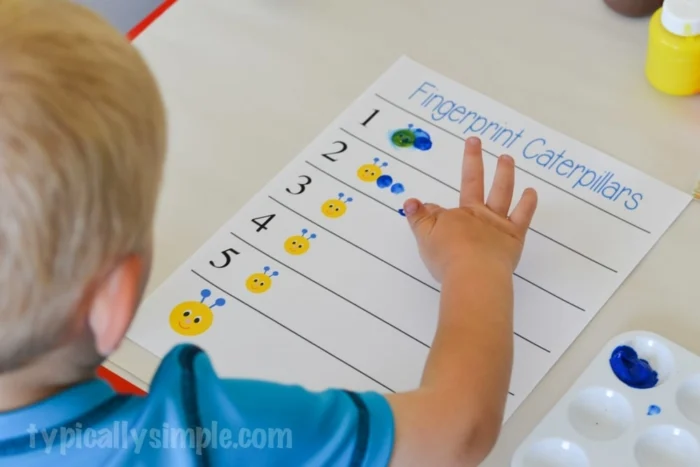 My little guy had tons of fun "making cap-a-tillars" and I was pleasantly surprised at how well he did on his own while I snapped a few pictures. He loved being able to choose a paint color and then count while adding the fingerprints to each caterpillar face.
We used Crayola Washable Kids' Paint for this activity, but stamp pads would also work really well! And could be a little less messy depending on your kiddos!
I also included an extra caterpillar face at the bottom of the printable that can be used any which way…a special number, different colors, or maybe even a different shape!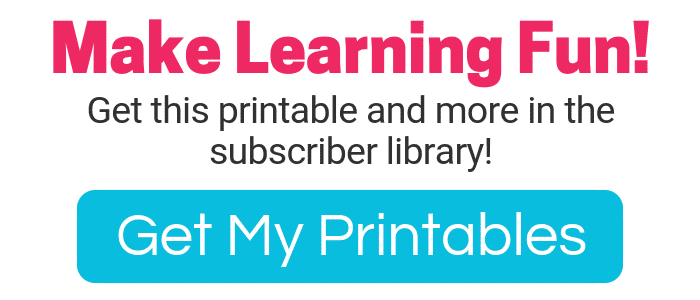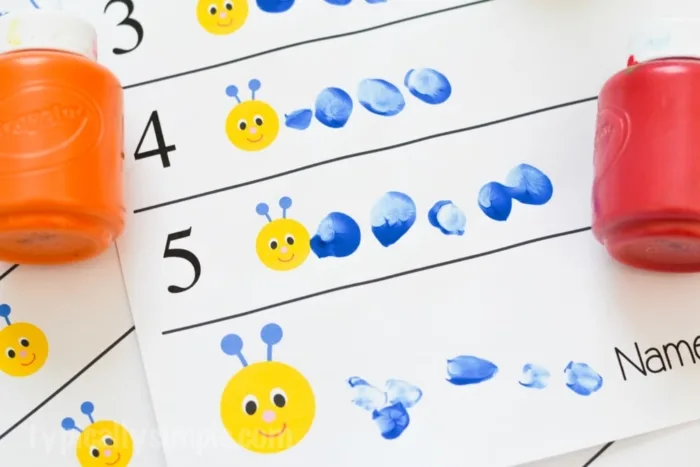 Just a friendly reminder, as with all of our printables on TypicallySimple.com, these printables are for personal use only. Teachers may print and copy for a class set as needed, however they may not be mass-distributed, claimed as own, or sold in your shop.