These Monster Cookie Bars are just as delicious as their cookie cousins – packed full of yummy chocolate chips and M&M's and just the right amount of soft and chewy texture!

Monster cookies are one of my top favorite cookies to eat…especially on long car rides or when we are out hiking. They have so many yummy extras added in – oatmeal, peanut butter, M&M's and chocolate chips.
But baking cookies takes time. And time is of the essence when you have an impatient three year old wanting to help out. So enter the cookie bar!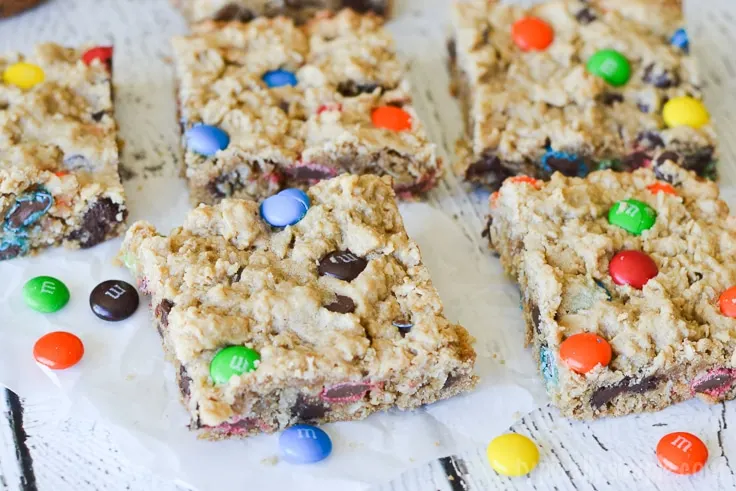 All of the same delicious ingredients of a monster cookie in the shape of a bar. Two bowls, one pan, baked in the same amount of time as a batch of cookies! Plus you can cut them into bite-sized pieces that are perfect for serving at parties.
I'm sharing this Monster Cookie Bar Recipe over on Kenarry: Ideas for the Home.
And if you are looking for more delicious treats…be sure to check these recipes out!