Get creative with this painted rock art project – a perfect craft to make while camping, at the cabin, or just in the backyard!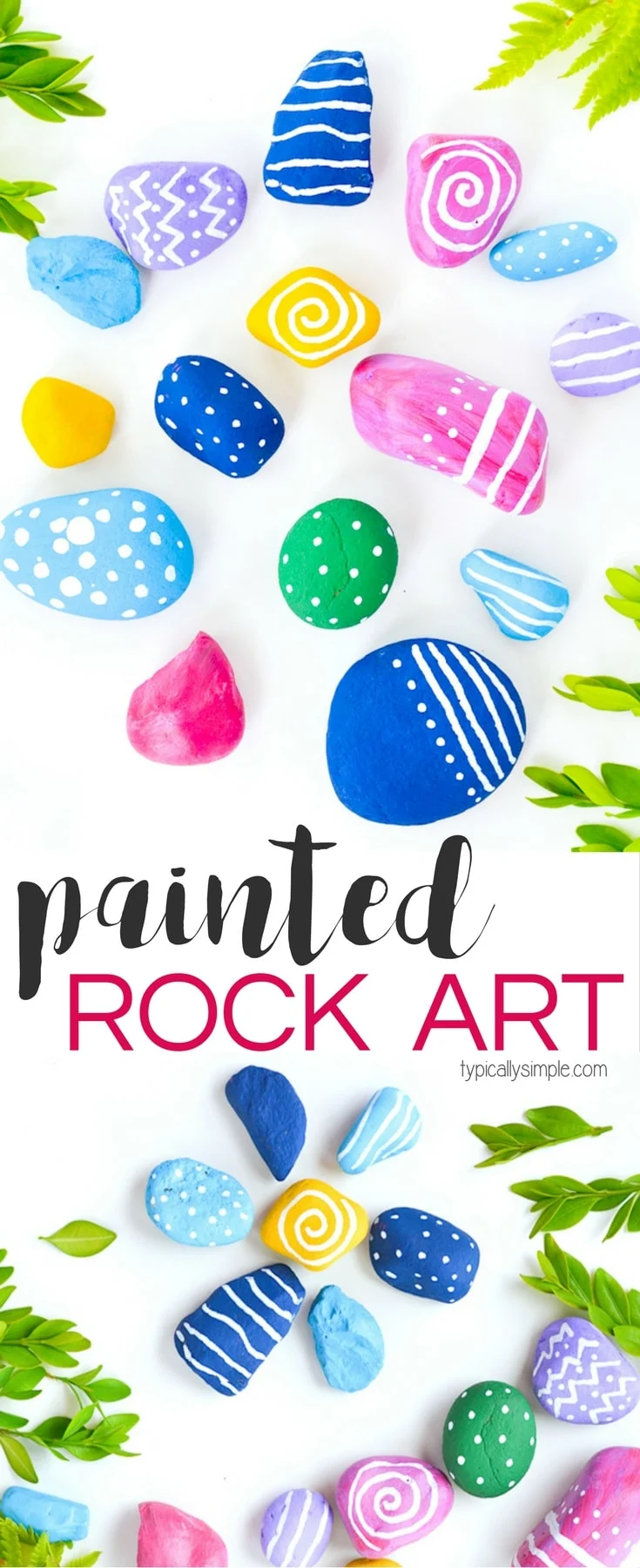 Whenever we plan a trip up north to spend a relaxing week at a cabin, I always bring some sort of craft project to make while we are up there. Usually it's a knitting project, or one year we made those cute, little bead animals that is reminiscent of summer camp days.
And we always, always paint rocks. It's something we started doing about ten years ago and is now one of my favorite cabin traditions. So I always make sure to pack a variety of paints and brushes to use for painted rock art!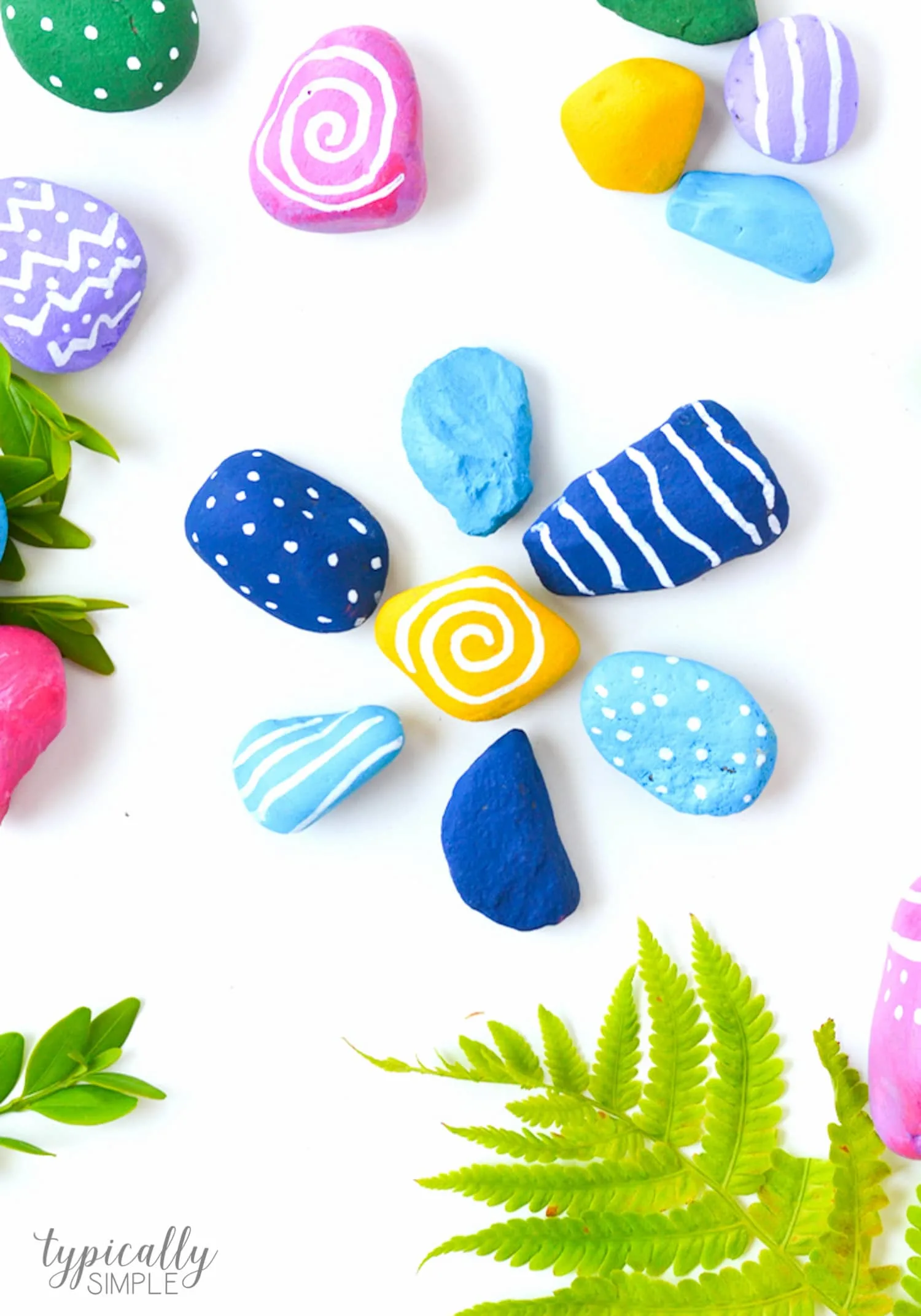 Project Supplies
rocks in a variety of shapes & sizes
acrylic paint
paint brushes
permanent markers
plastic tablecloth or newspaper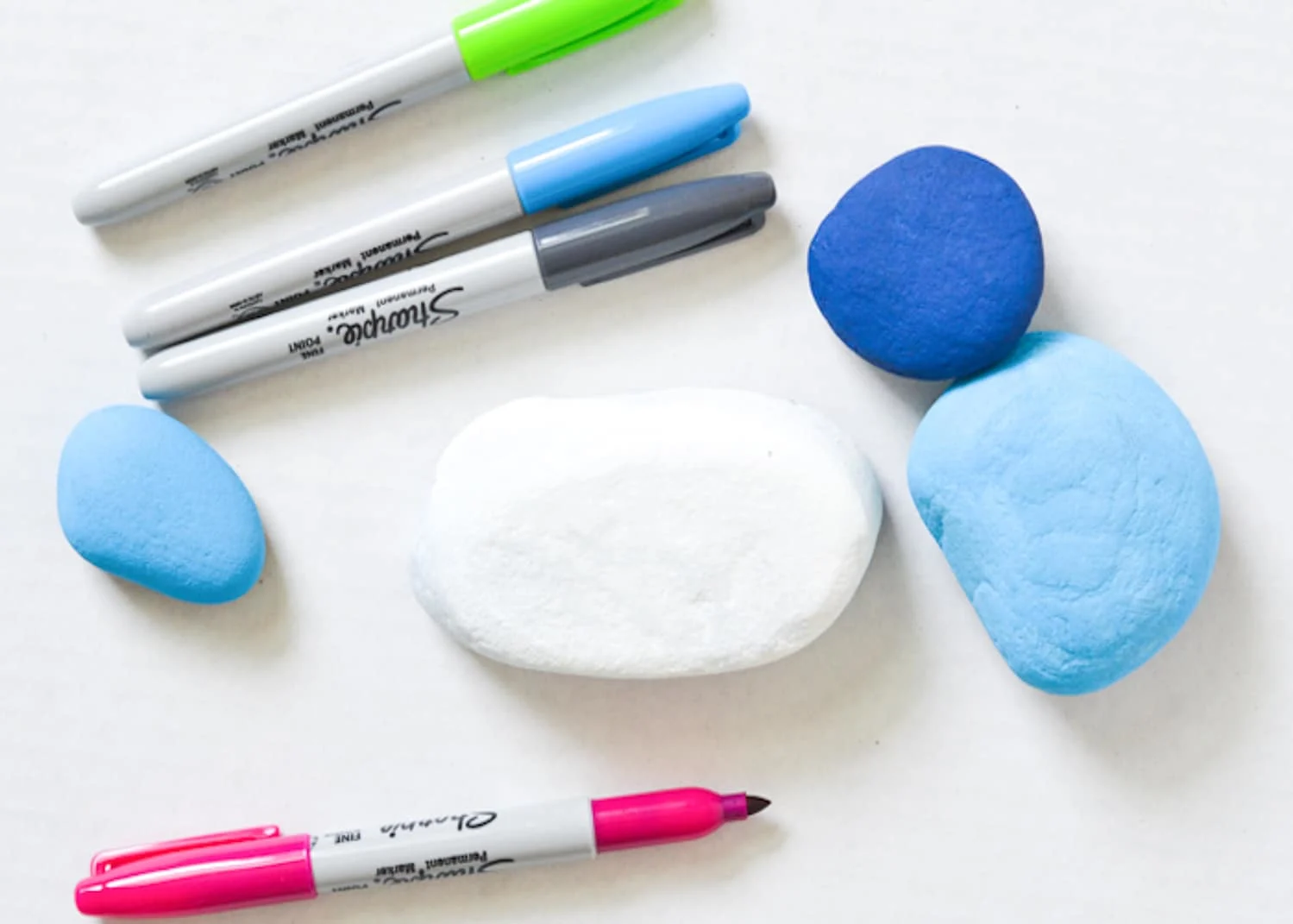 Head out on a rock hunt to find some rocks in different sizes and shapes. The smooth river rocks work really well for this project. One of my favorite things to do while we are at the cabin is to take out the kayak and look for rocks around the islands. We have found some of the best rocks out there!
If you want to do this project at home, or will be in an area that doesn't have a lot of rocks, you can actually buy bags of river rocks at the craft store or even the dollar store!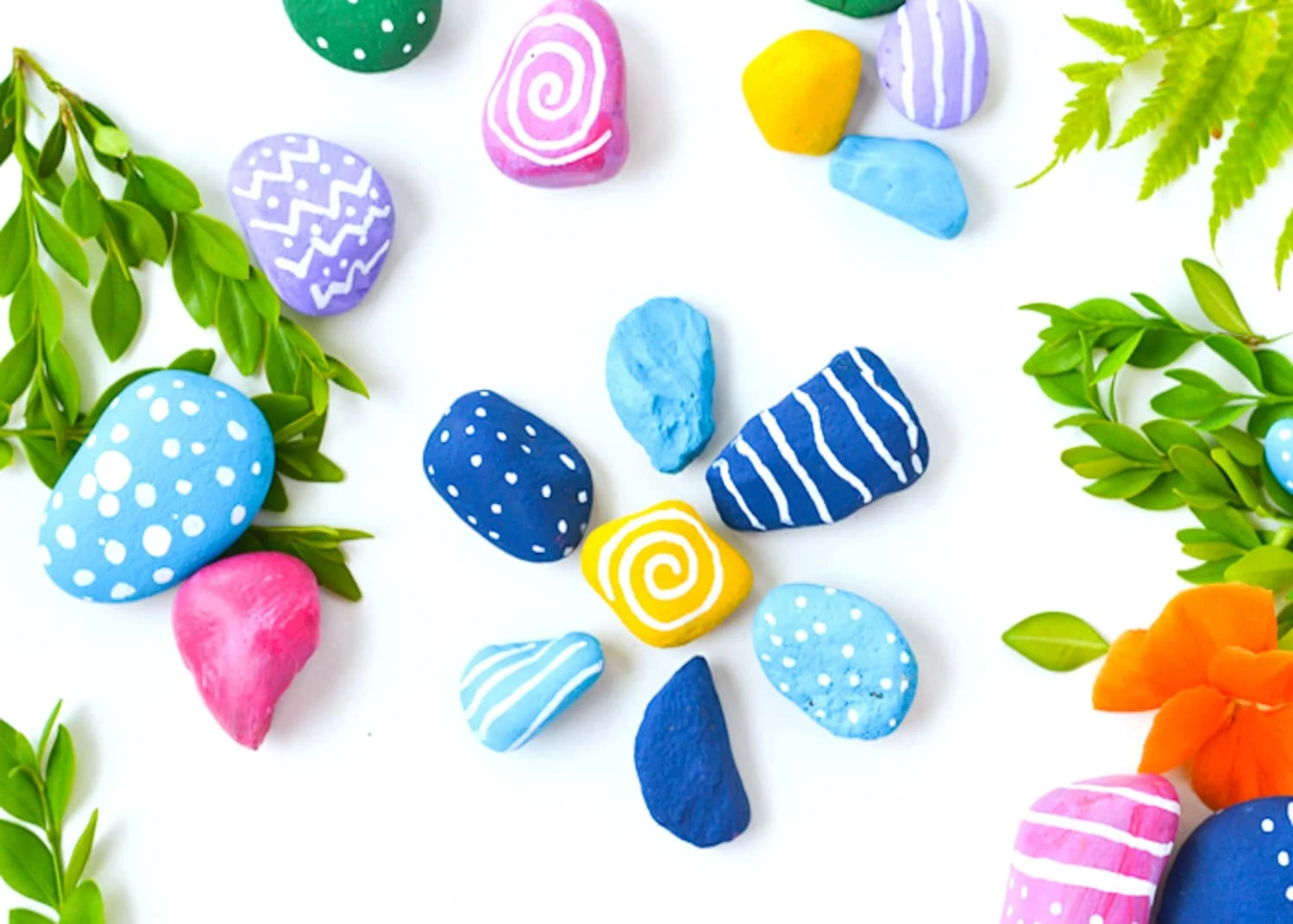 Give the rocks a good scrub to get off any sediment or dirt and allow them to dry well before painting.
Spread newspapers or a plastic tablecloth out to make clean-up a little easier. Using your favorite colors, paint a few coats onto the rocks. You could also use permanent markers to add designs and small details to the rocks.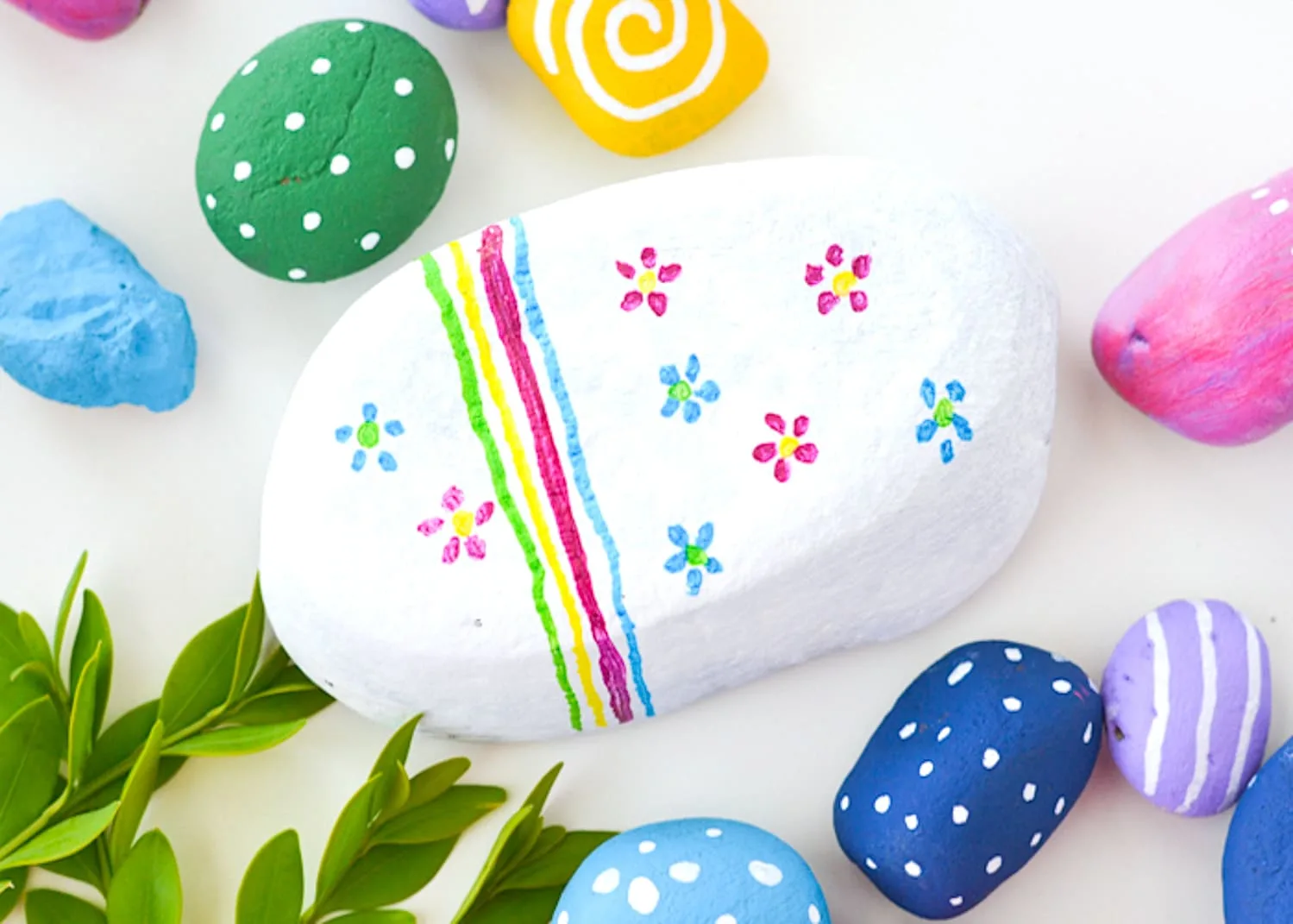 This painted rock art project is super simple, yet so fun for the kids to make!
This project was first shared on Somewhat Simple.