Grab a clay pot and a few painting supplies to make this distressed patriotic flower pot! A fun project for your porch, garden, or patio for 4th of July!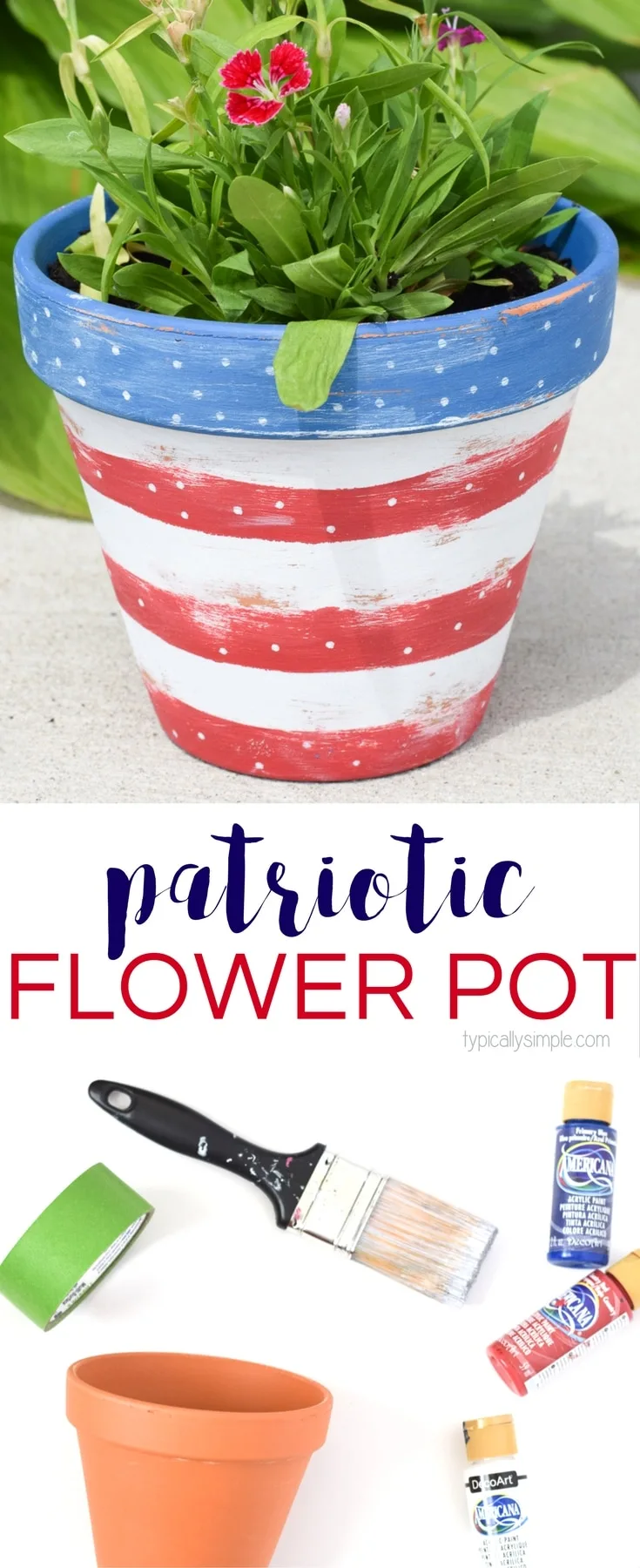 I love how inexpensive clay pots can be, especially if you happen to have a coupon or they are on sale at the store. And I also love how simple it is to personalize the pots with a little acrylic paint.
With 4th of July just around the corner, I decided to update our front porch with a few little red, white, and blue accents. And since I had a few extra flowers left from my first round of planting, I thought it would be fun to make a patriotic themed pot to pop them in.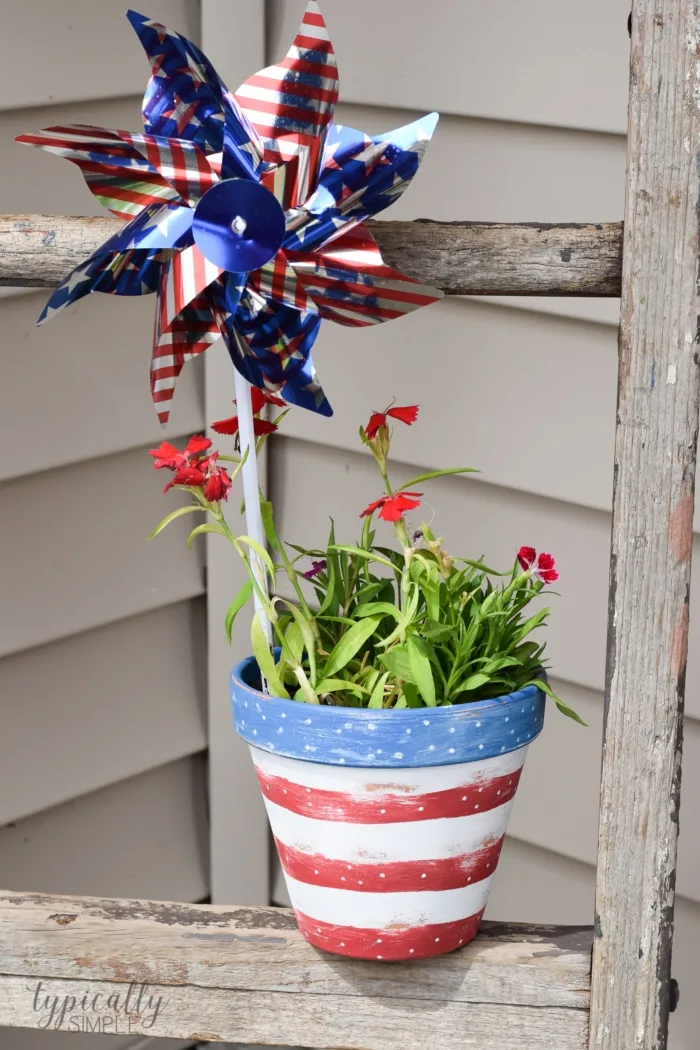 It's super easy to paint these terra cotta clay pots, plus the paint dries fairly quick. How cute would it look to have a few different sized pots grouped together as a patio table centerpiece. You could also use them as utensil holders for your 4th of July party!
How to Make a Patriotic Flower Pot
Supplies
clay pot
painters tape
acrylic paint & brushes
sandpaper
Directions
Using white as the base coat, paint the whole pot. It takes about three thin coats of paint to get good coverage. Let it dry really well.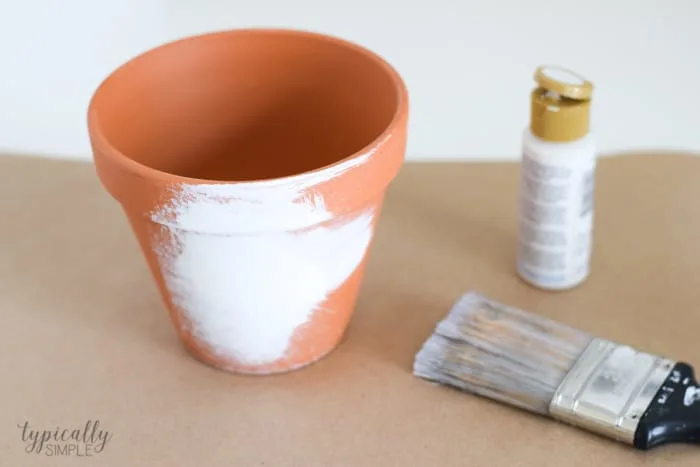 Using the painters tape, create stripes. Since I wanted my pot to have a distressed look, I wasn't too concerned about perfectly straight lines because I would be sanding it later.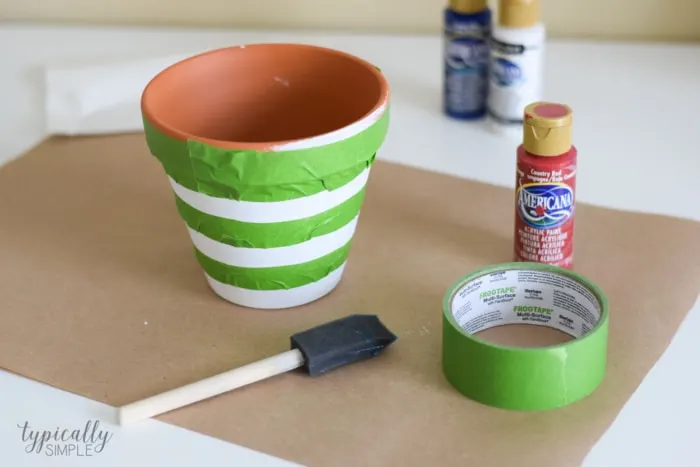 Paint between the pieces of tape using the red paint. A few coats will also be needed during this step to get good coverage. Let dry and remove tape.
Paint the rim of the pot using blue paint. Let dry and distress with sandpaper.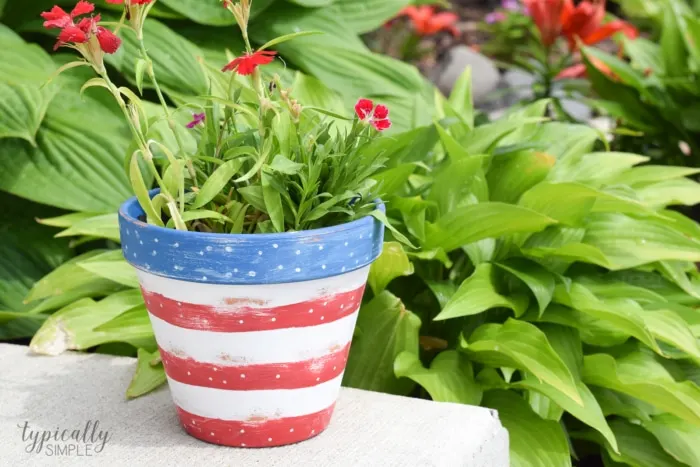 Plant some flowers in the pot for a cute, little patriotic piece. I decided to add some polka dots to the red and blue stripes using a paint pen just to give it a little something extra!