This recipe has all of the pecan pie deliciousness wrapped up in a cookie!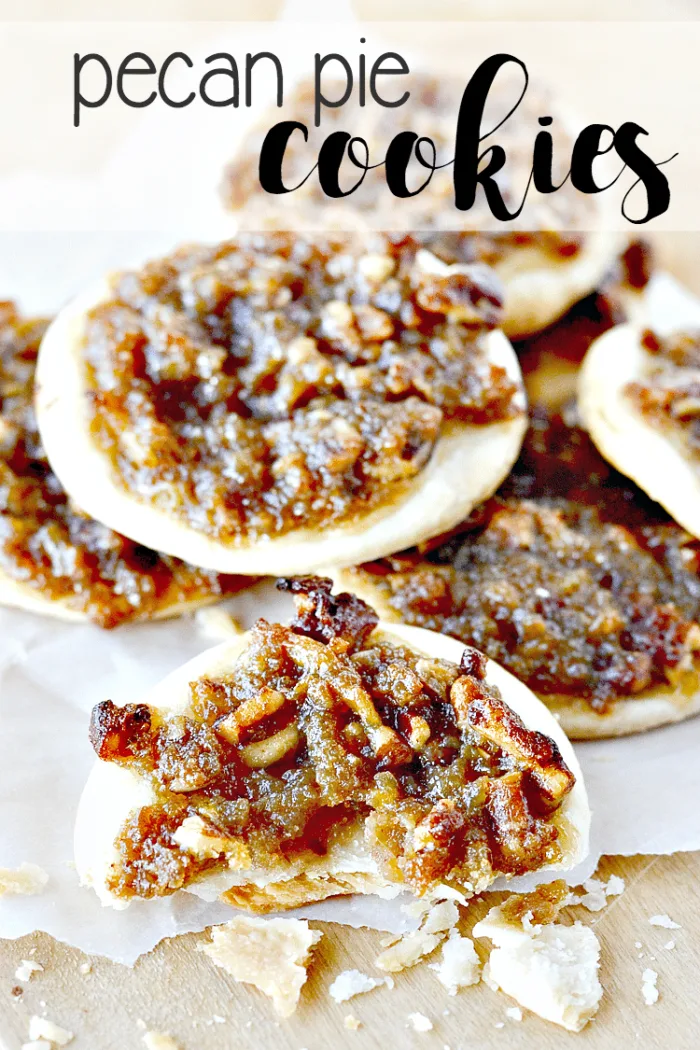 Pies are one dessert that I don't usually try making. For some reason, I'm a little intimidated by baking them – the few times that I have tried, I ended up with a crust that had burnt edges and the middle still a little under baked. So I tend to stick to cookies and cakes!
But when I read this recipe for Pecan Pie Cookies, it was something I definitely had to try! Plus after making a few batches of the cookies, it definitely got easier to make the filling…which is super delicious and has just the right amount of sweetness that make these cookies so yummy!
You can find all of the ingredients and directions on One Little Project where I shared this delicious recipe!
Looking for more simple dessert recipes? Be sure to give these a try!