One bowl, a pan, and a few ingredients found in the pantry are all you need for these delicious Strawberry Jam Crumb Cake Bars!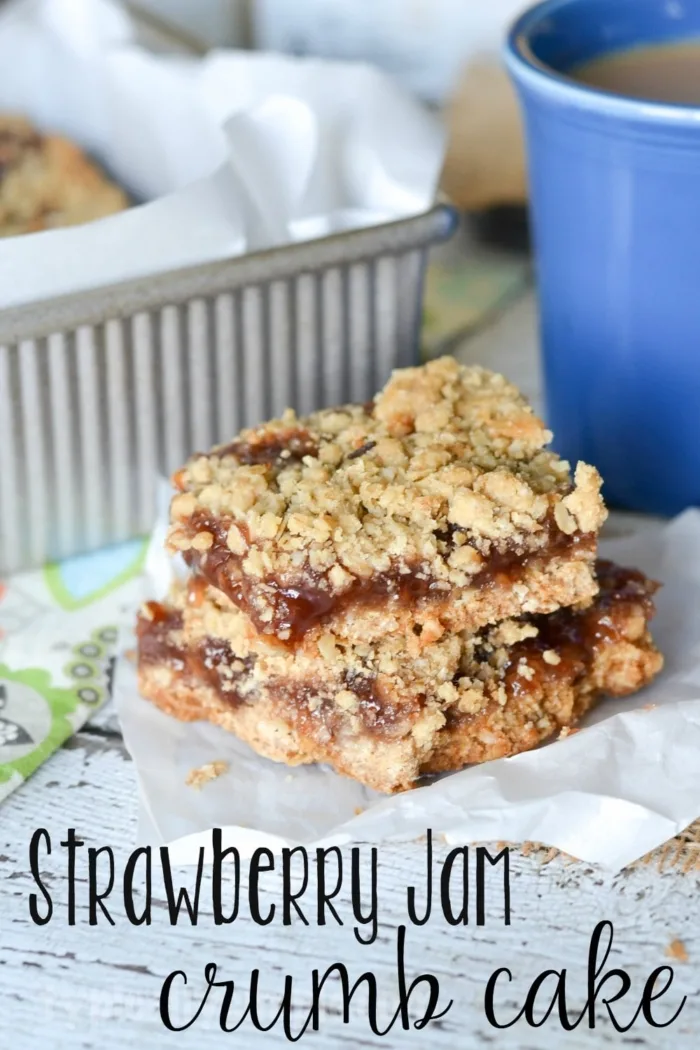 Strawberries are my absolute favorite – especially in the summer when they are juicy and fresh! So of course I love eating any type of strawberry desserts. And this Strawberry Jam Crumb Cake is so easy to make!
I really enjoy making this simple crumb cake because there's hardly any clean-up involved and most of the ingredients I usually have on hand.
The most effort you have to put into it is just measuring out a few of the ingredients! Well, that and maybe having a little self-restraint waiting for them to cool so you can eat them!
You could probably even get away with serving this one as a breakfast treat with a cup of coffee…because it does have "oatmeal" and some "fruit" in it!
Kitchen Supplies
measuring cups & spoons
mixing bowl
mixing spoon
8×8 pan
foil
baking spray or grease
storage container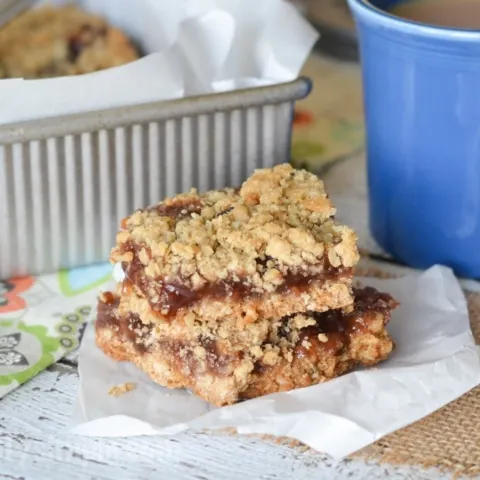 Strawberry Jam Crumb Cake Bars
Ingredients
1 cup flour
1/4 tsp baking soda
1 cup rolled oats
1/2 cup packed brown sugar
1/2 cup salted butter, softened
3/4 cup strawberry jam
Instructions
Preheat oven to 350 degrees.
Line an 8x8 baking pan with foil leaving some overhang on two sides.
Grease the foil.
In a large mixing bowl, combine flour, baking soda, oats, and brown sugar.
Add butter and mix well until evenly moistened - using your hands works best!
Press 2 cups of the mixture into the bottom of the baking pan.
Spread strawberry jam in an even layer over the oat mixture.
Sprinkle the remaining oat mixture over the top of the jam and press lightly.
Bake in oven for about 35-40 minutes, until golden brown.
Cool completely and cut into squares.
Store in an airtight container.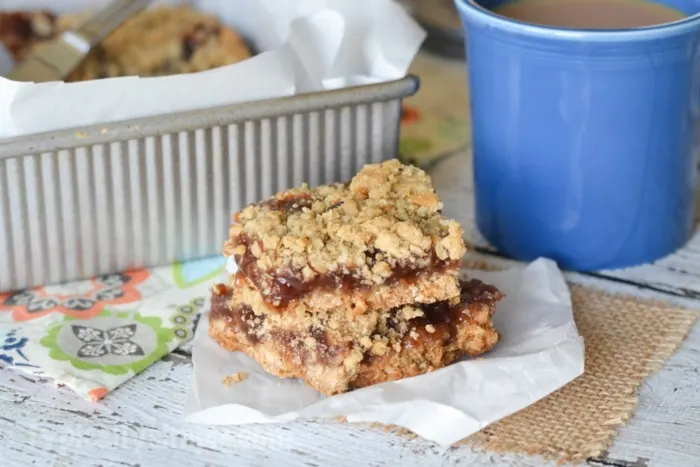 Super easy to make. Super easy to clean up. And super yummy to eat!