This post is sponsored by Ragu but the content and opinions expressed are my own.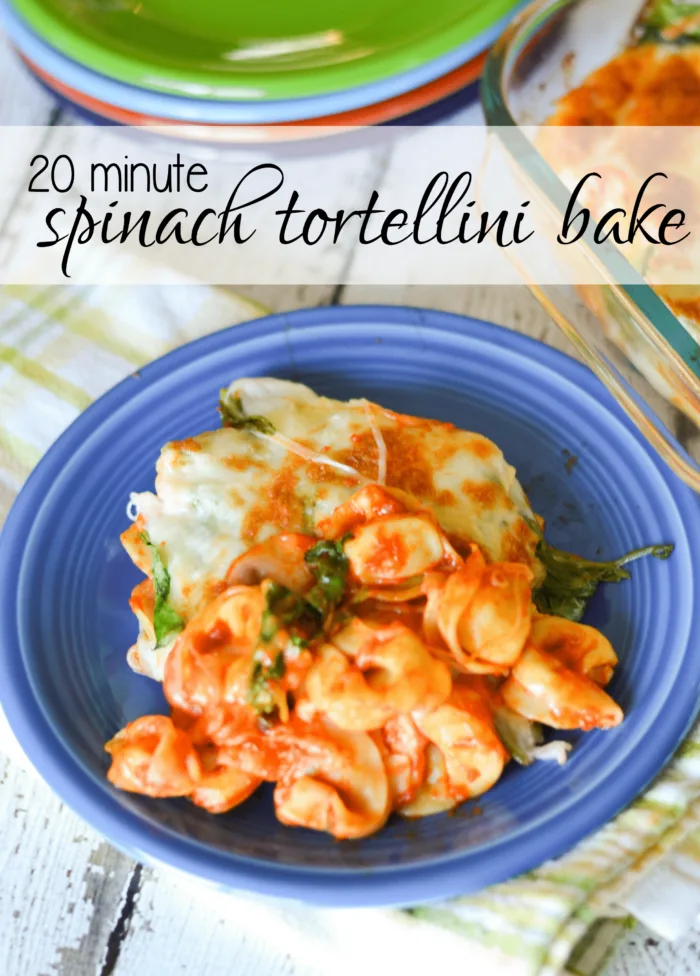 Family dinners have always been an important part of my life. For as long as I can remember, we would sit down for dinner together every night at the table – talking and enjoying our meal together. Even as we got older, we made sure to be home for dinner to sit down together as a family.
And sitting down for family dinner is something I plan to continue with my own family. Right now it's tough with a two year old who has an attention span of ten seconds, but we still attempt to sit down together every night, even if it means giving him some books or crayons to keep him occupied while we eat our meal.
Ragu sauce is also about family traditions. It all started in 1914 when Assunata Cantisano came to America from Naples, Italy with little more than a delicious family recipe to her name.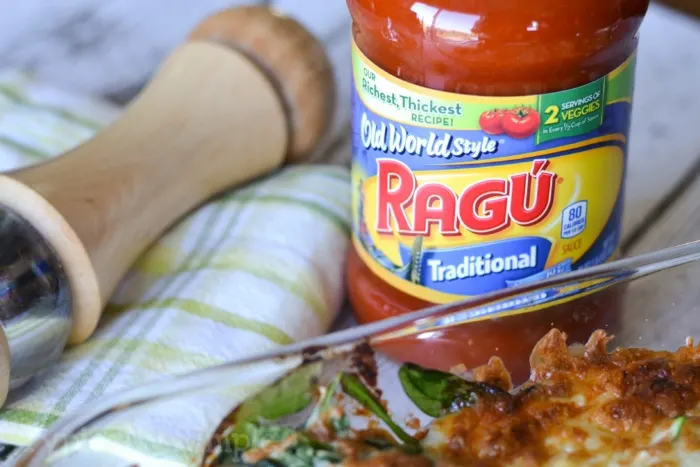 Since life can get a little hectic, I'm always trying to find meals that are quick to make so no matter how busy we are, we still have time to sit down for our family dinner. And this 20 minute spinach tortellini bake is just that!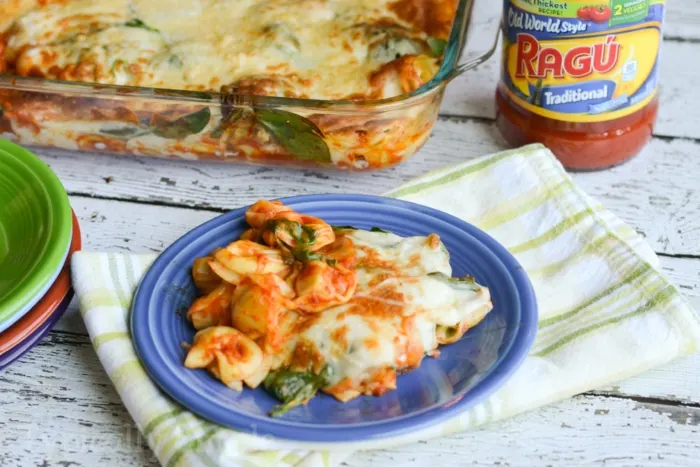 You can find the full, printable recipe at the end of the post, but here's what you'll need:
Ingredients
frozen tortellini
Ragu Traditional Pasta Sauce
spinach
mozzarella cheese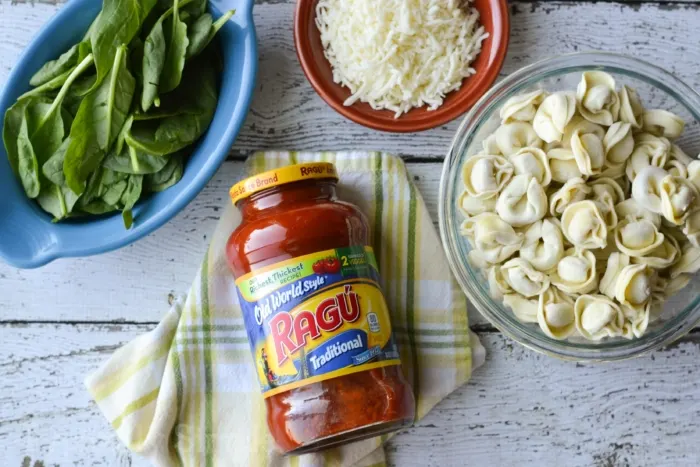 Directions
Preheat oven to 350. Boil the tortellini according to the package.
Drain and pour pasta into a large baking dish. Mix with half a jar of Ragu pasta sauce.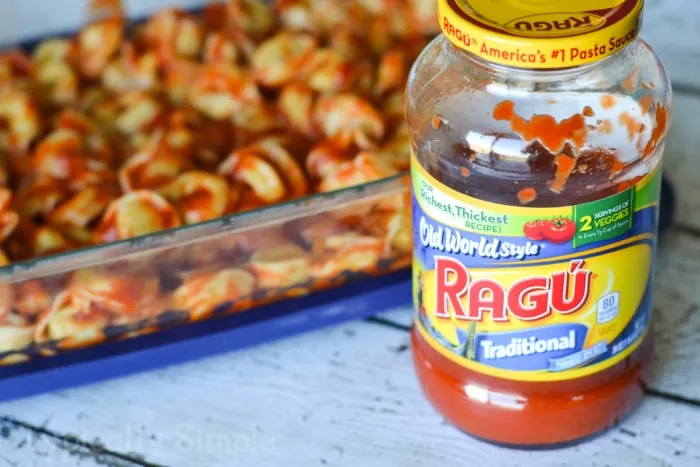 Top with spinach and mozzarella cheese.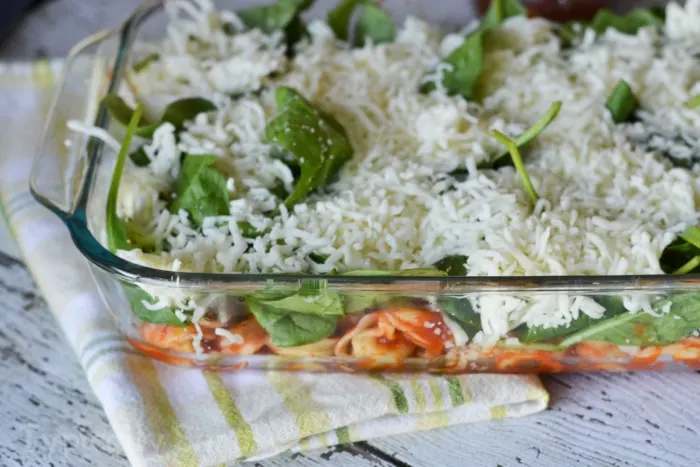 Bake for 10 minutes. Broil for 2-3 minutes to brown the cheese a little.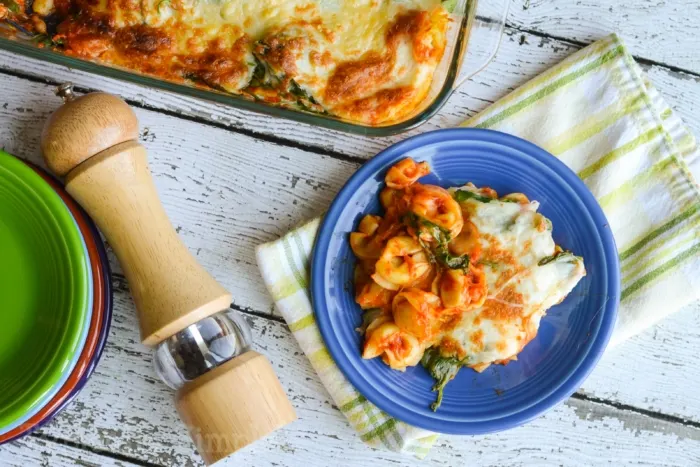 You can also add other veggies to the dish – a great way to sneak a few extra in! I'm already thinking I might try this with some zucchini!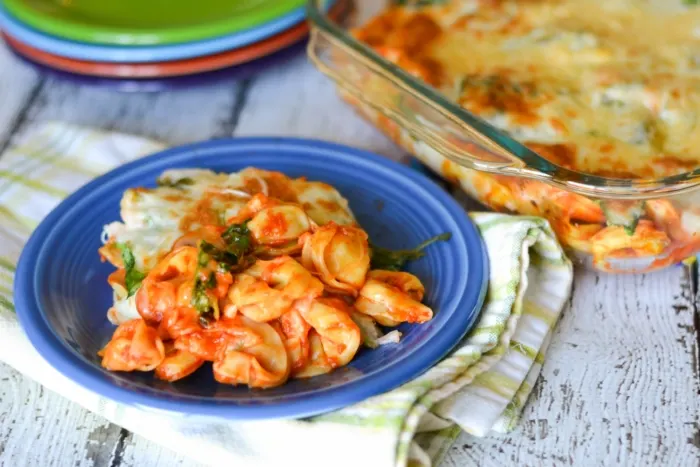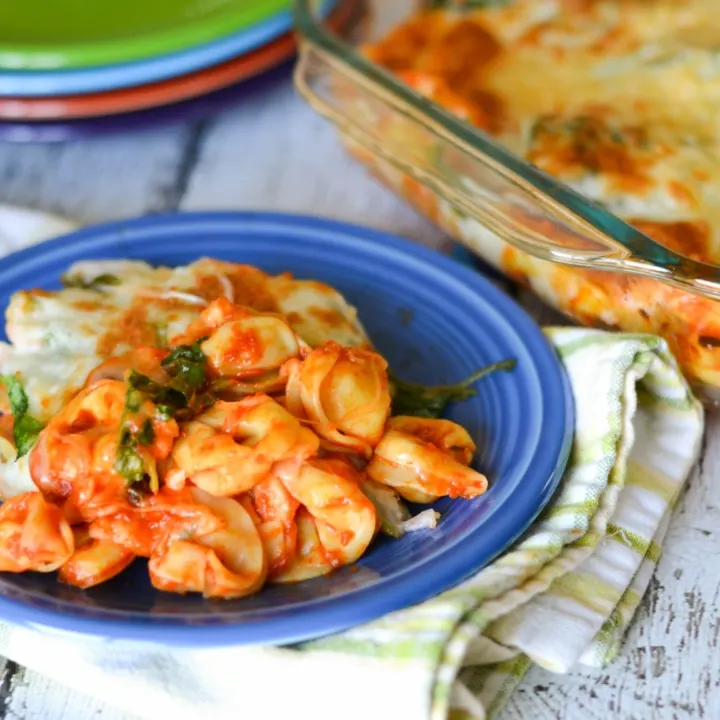 20 Minute Spinach Tortellini Bake
Ingredients
1 bag frozen tortellini
1 jar pasta sauce
1 bag of spinach
2 cups of mozzarella cheese
Instructions
Preheat oven to 350.
Boil tortellini according to package instructions. Drain.
Pour pasta into a large baking dish and mix with half a jar of sauce.
Top with spinach and shredded cheese.
Bake for 10 minutes.
Broil for 2-3 minutes to brown cheese. (optional)
What are your favorite family traditions? Do you have a favorite family recipe that has been passed down?