This post is sponsored by BISSELL but the content and opinions expressed are my own.
Two cats and a toddler walk into a room…
And all I can do is hope that whatever mess they make is easy to clean up. Because where ever there are pets and toddlers, there is sure to be a mess.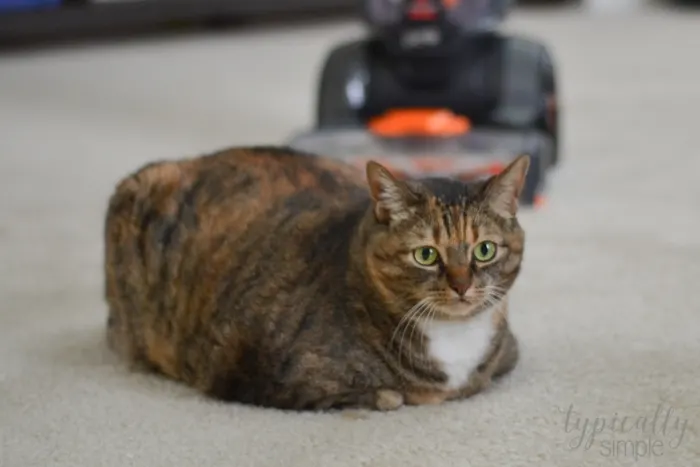 We've been living in our new-to-us house for almost 8 months now. Time flies! And the house itself is only about two years old. But the carpets. Ugh. Even after vacuuming them, they just look horrible. I'm sure it's because they are cheap, builder grade carpets and they wear quickly, but it still drives me a little batty with how bad they look.
One thing I swear by is deep cleaning the carpets every few months. It not only gets out stains but it freshens up the carpets, especially around the holidays. It's inevitable that something will spill or someone will track in mud and snow. So not only do we clean the carpets before the holidays, but we usually give them a good cleaning afterwards, too.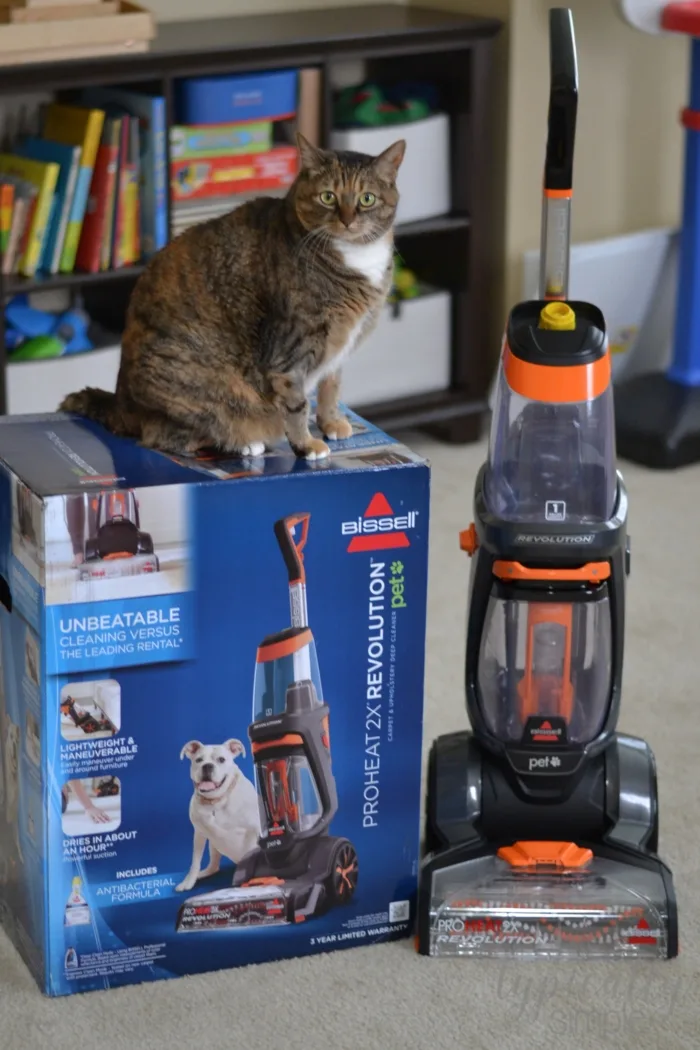 And the new BISSELL ProHeat 2X Revolution Pet does an amazing job at cleaning our carpets. You can choose between a quick refresh or a deep clean based on how much time you have to clean. It's super lightweight (only 18 pounds!) which I love. Our last carpet cleaner was so heavy I could barely carry it up the stairs from the basement.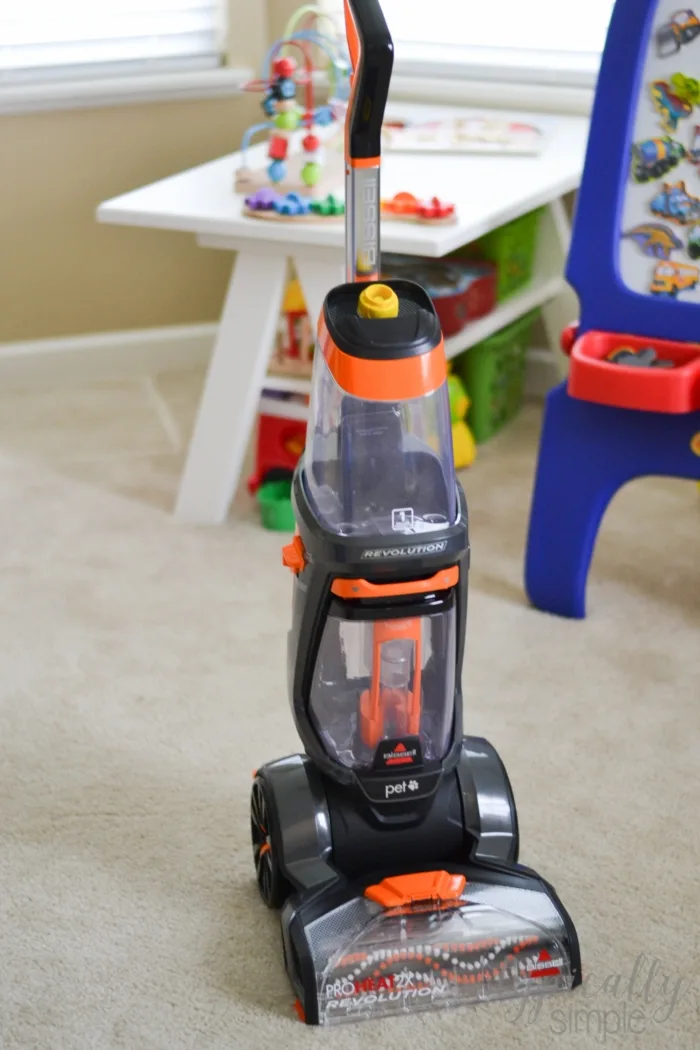 The ProHeat 2X Revolution Pet also has a detachable hose which when you have pets or kids, is perfect for cleaning furniture, stairs, or even just spot cleaning.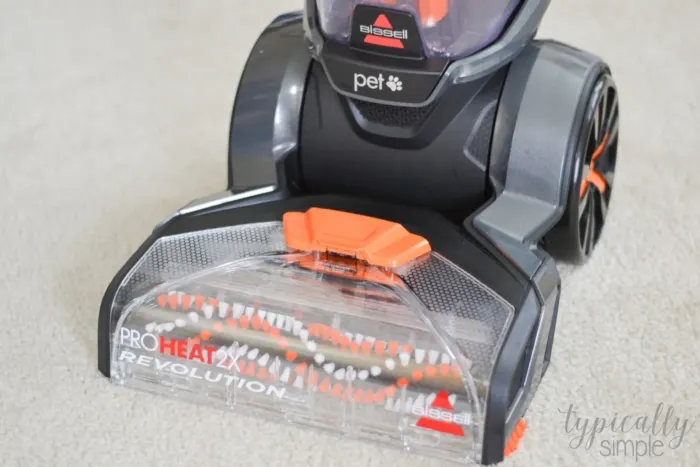 And the holidays tend to sneak up on me and I always feel like I'm running around trying to get the house cleaned before guests arrive, so I decided I needed a quick holiday cleaning checklist.
Just click on the image below to save and print the checklist.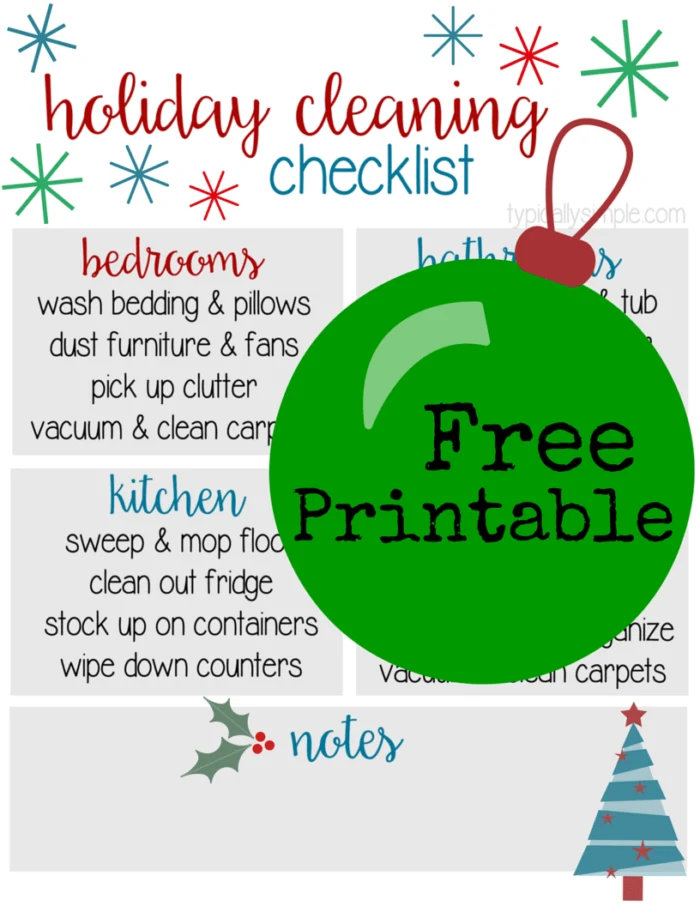 Since the BISSELL ProHeat 2X Revolution Pet has an express clean mode which offers great cleaning that dries in an hour, I make sure to use this setting when I'm doing my last minute holiday cleaning. There's just something about freshly washed & vacuumed carpets that makes the house look extra clean!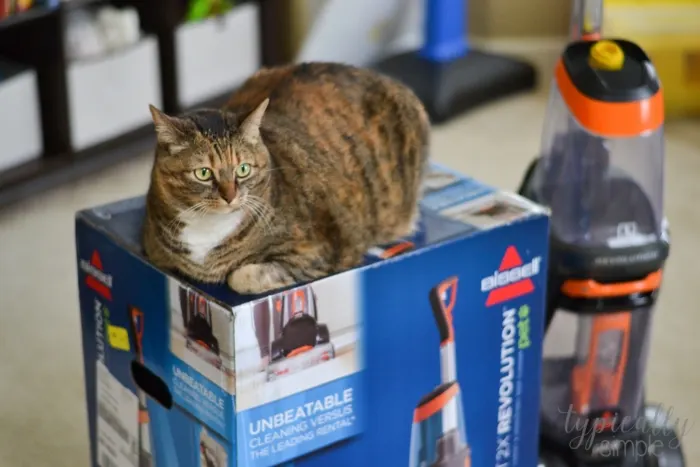 And for every purchase of the BISSELL ProHeat 2X Revolution Pet, BISSELL will donate $10 to the BISSELL Pet Foundation to help America's homeless pets.
How do your home ready for the holidays?