This five minute fudge recipe uses just four ingredients and is a delicious treat to make for holiday parties! Super simple to make – no baking required!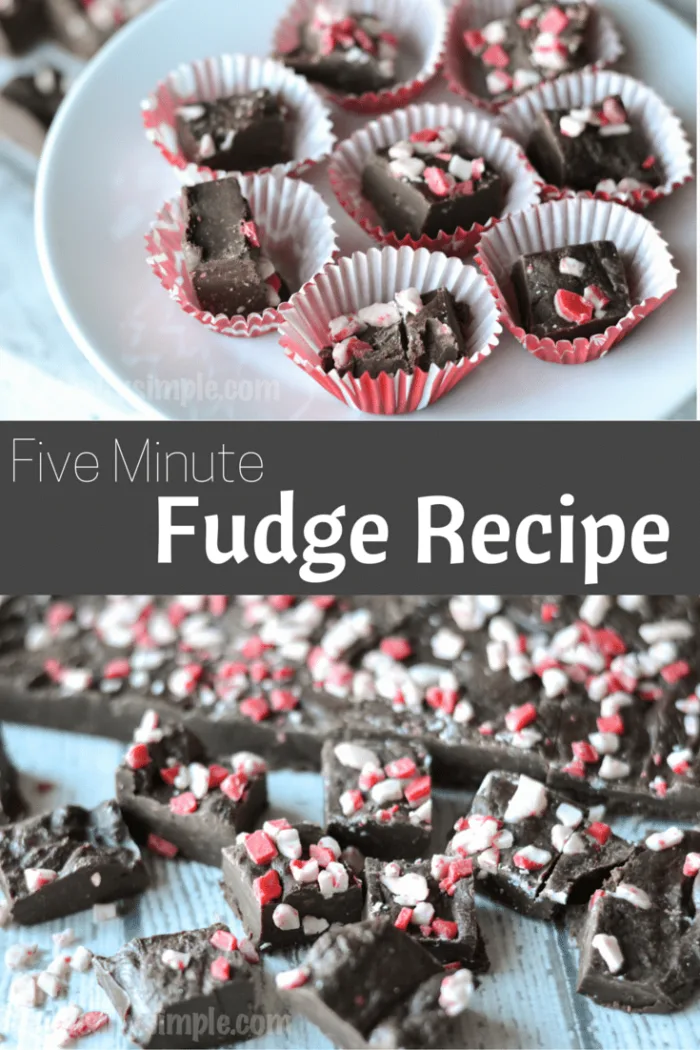 I participated in an Influencer Activation on behalf of Influence Central for Eagle Brand. I received product samples as well as a promotional item to thank me for my participation.
One of my favorite things about the holidays are all of the delicious and yummy treats. Of course I love spending time with my family and enjoying the overall festivities of Christmas, but I do love those treats.
Fudge is at the top of the list. When we were younger, my mom would always make a batch of fudge with the Christmas cookies. So I've come to associate fudge with the holidays because she rarely made it any other time of the year.
And after looking at some different recipes, I can see why she made it once a year. Depending on how you make it, fudge recipes are a lot of work!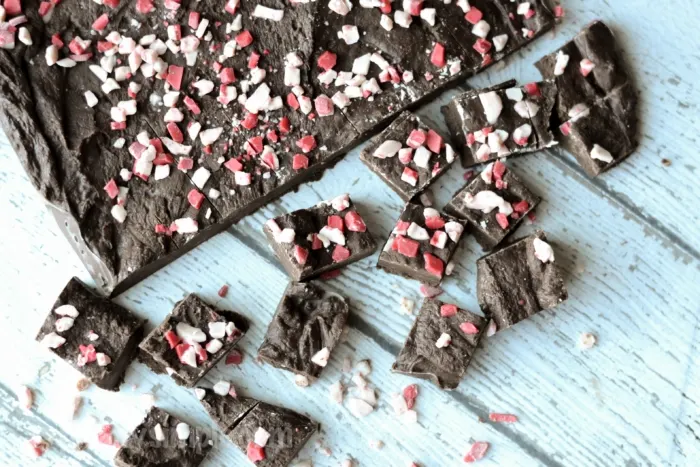 But have no fear, I'm here to share a super easy fudge recipe that takes less than five minutes. Yes, only five minutes! Not to mention, it needs only four ingredients!
Supplies
mixing bowl
rubber spatula or spoon
wax paper
baking pan
Ingredients
3 cups semi-sweet chocolate chips
1 can Eagle Brand Chocolate Flavored Sweetened Condensed Milk
1/4 cup butter
1/4 cup peppermint candy chips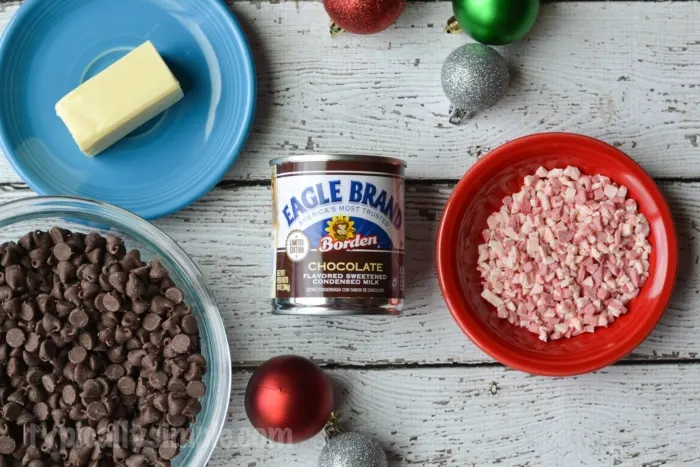 Directions
Pour all of the ingredients into a microwave safe mixing bowl. Heat for 30 seconds then mix with rubber spatula. Continue until the mixture is completely melted and throughly mixed. It will depend on your microwave how long this takes, but it took me only about two minutes.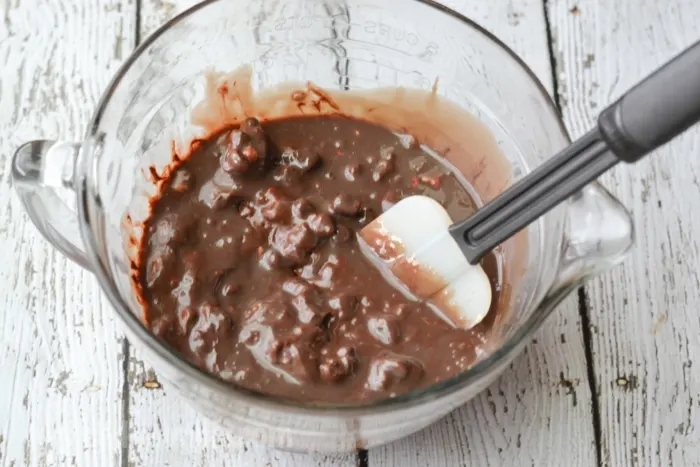 Line a baking pan with wax paper and pour the chocolate fudge mixture into it. Sprinkle with some more peppermint chips to give it a happy holidays look. Cool in the fridge for about an hour and cut up into small pieces to serve. Store extras in an airtight container.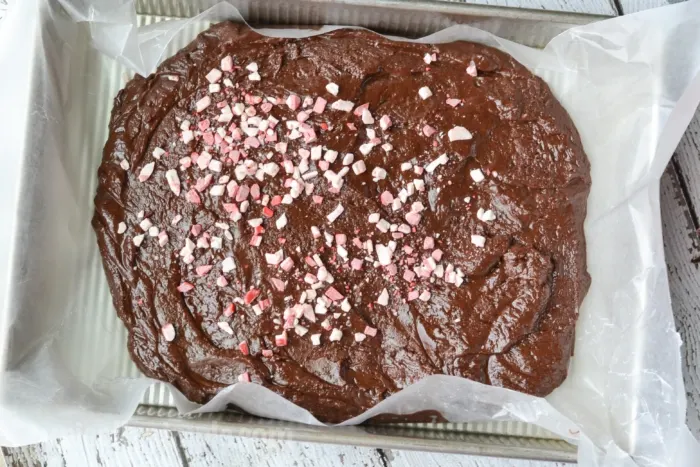 One product that I really love using for this recipe is the limited-edition Eagle Brand Sweetened Condensed Milk. Using the chocolate flavor made this recipe that much easier. It gave the fudge a rich, creamy texture with the same product quality that Eagle Brand consumers have trusted for over 150 years.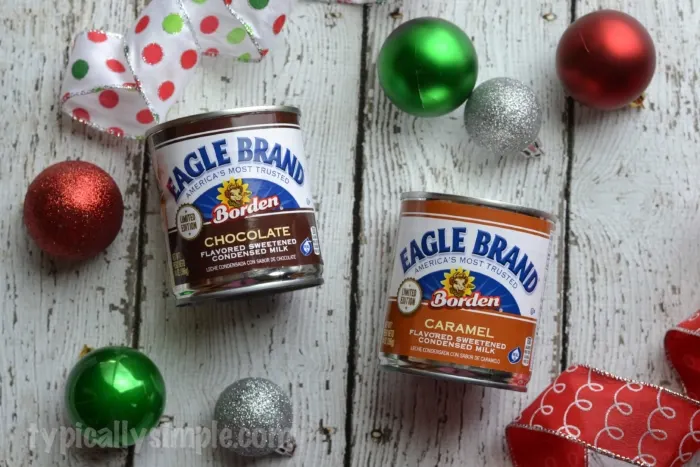 The Eagle Brand Sweetened Condensed Milk is a special blend of milk and sugar which can be used as a base for a variety of desserts. Because of the sugar already present in the milk, most recipes require no additional sugar. And it makes desserts that much yummier!
Right now, you can find two limited-edition flavors perfect for the holiday season – chocolate and caramel.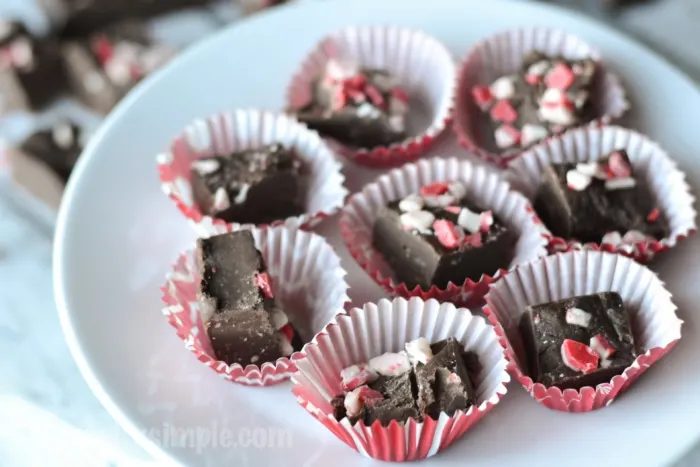 I'm already thinking about how yummy this recipe would be by using the caramel flavored condensed milk and adding some nuts. Plus one of my other favorite holiday recipes that uses sweetened condensed milk is Magic Cookie Bars!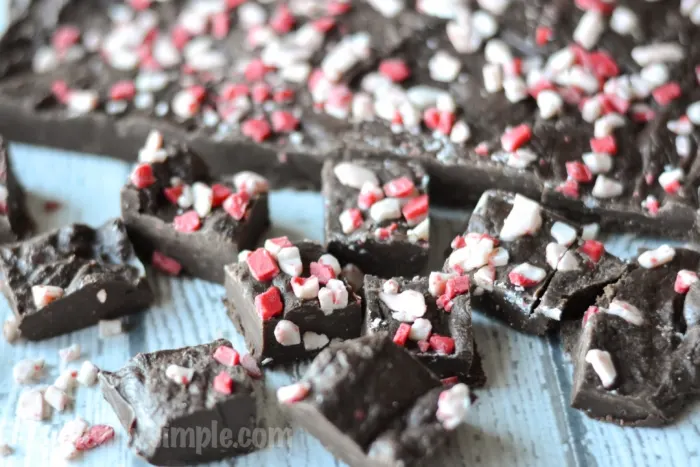 What is your favorite holiday dessert recipe?