This post is sponsored by Nikos® but the content and opinions expressed here are my own.
With only 4 ingredients, this avocado & feta dip is simple to make and can be served with veggies, pita chips, or grilled flat bread.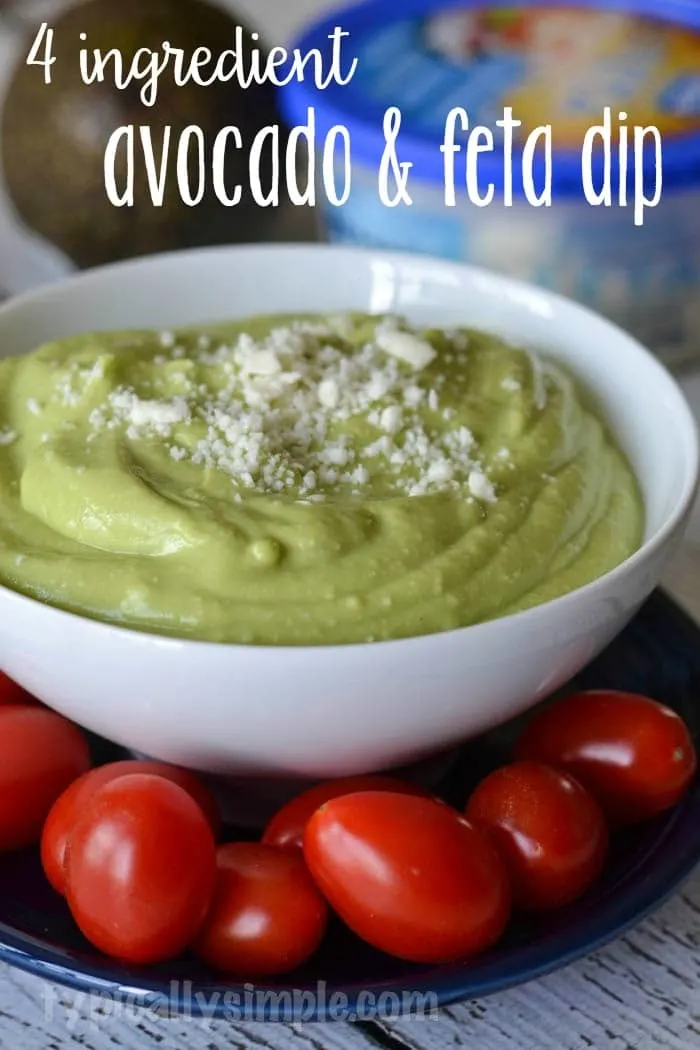 I've been trying to make a point of eating more veggies lately, especially now that summer is here and everything is so fresh in the produce section of the store. I love eating raw vegetables, but sometimes I need a something little extra to dip them in.
I love feta cheese on salads, so I thought why not make it into a dip! And pairing it with my other summer favorite food – avocados, was a no-brainer. My favorite thing about this recipe is that it only needs 4 ingredients. Simple, quick to make, and super yummy.
I recently discovered Nikos® Feta Cheese and was excited to try it out with this recipe. I used the traditional Feta Cheese this time around, but they have a lot of other varieties that sound delicious and would go great with avocado.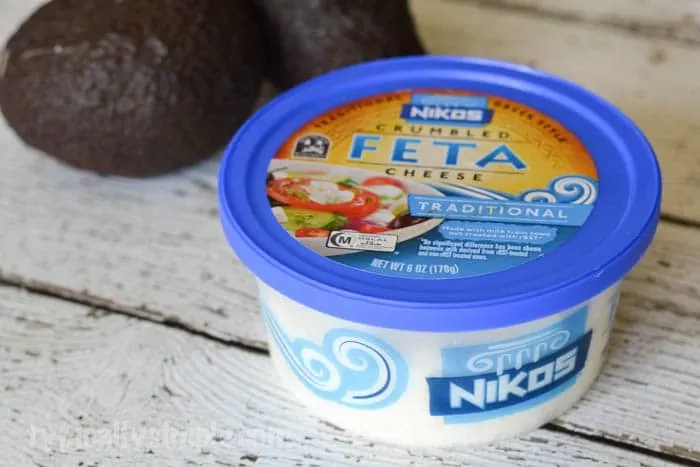 Ingredients
1/2 cup Nikos® Feta Cheese
1/2 cup water
2 avocados – peeled & sliced
squeeze of lime juice
I dumped all the ingredients into the food processor and pureed until it was smooth. If you want a chunkier dip, then you can forgo the water. I could also see chopped onions, jalapenos, garlic, and cilantro all be yummy additions to the dip. It's easy to experiment with different types of feta cheese too, including Nikos® Peppercorn Feta Cheese.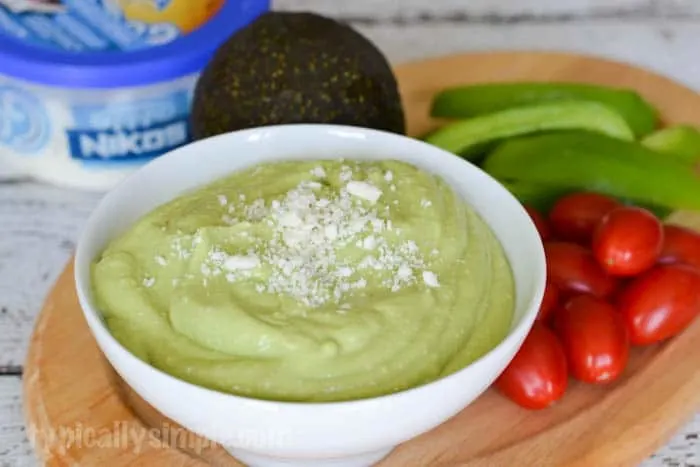 Since I'm trying to add more veggies to my daily snacking, I cut up some green pepper and grape tomatoes to eat with this avocado and feta dip. I know, I know – tomatoes are technically fruit…but tomato, tomahto. This dip would also be delicious served up with some pita chips.