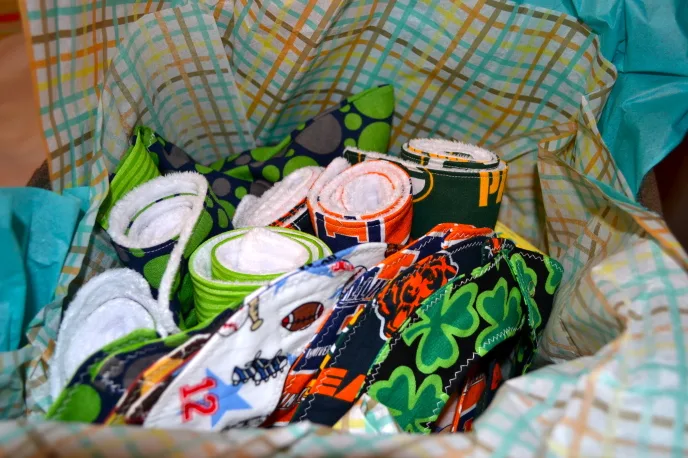 Lots of babies this summer! I put together another cute gift basket for a friend who is having a little boy. Picking out fabric is definitely a lot of fun when you know if the baby is a boy or girl! It can be a little more personalized, especially when the mom-to-be is a huge Bears fan and the dad-to-be is a huge Packers fan!! Even though, if they were having a girl, I still would have done a Bears/Packers bib – just with some ribbons or in pink! =)
Their little guy will be ready for football season when he makes his appearance in September with these sports team burp cloths!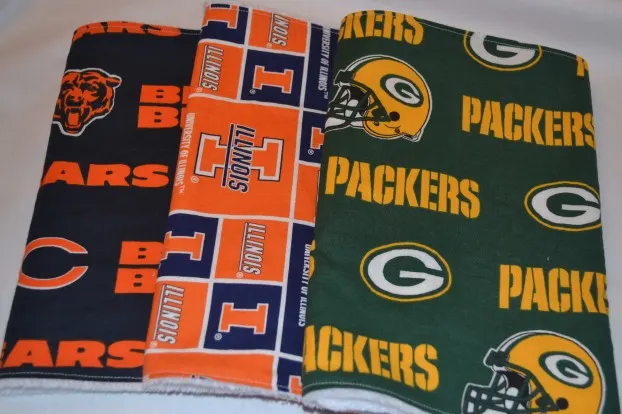 One side Bears, the other side Packers!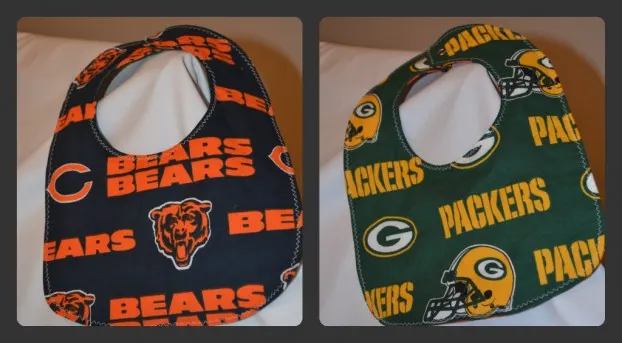 Coordinating diaper clutch, bib, and burp cloths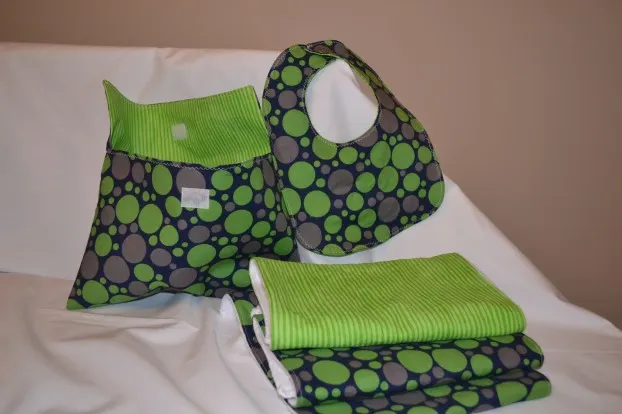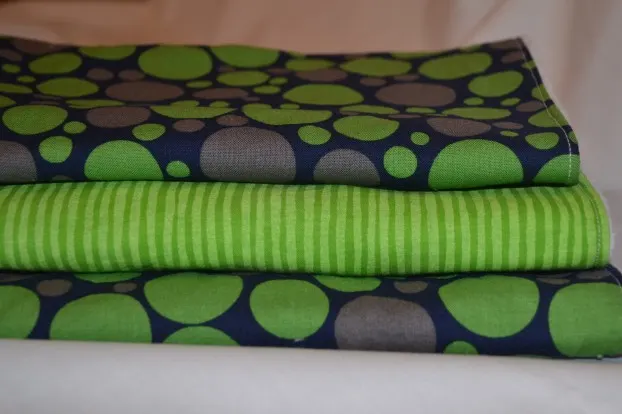 Rolled up burpies tied with twine to put in the gift basket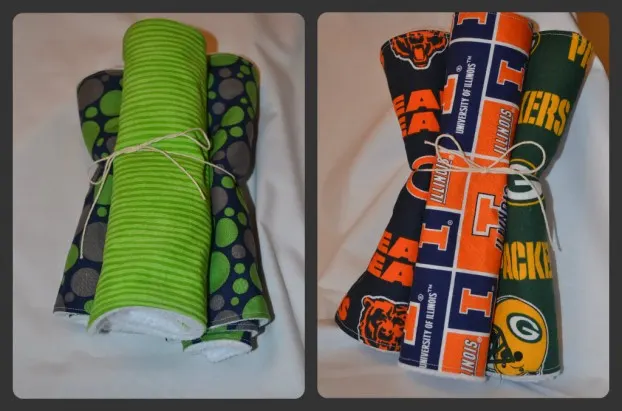 Boy bibs!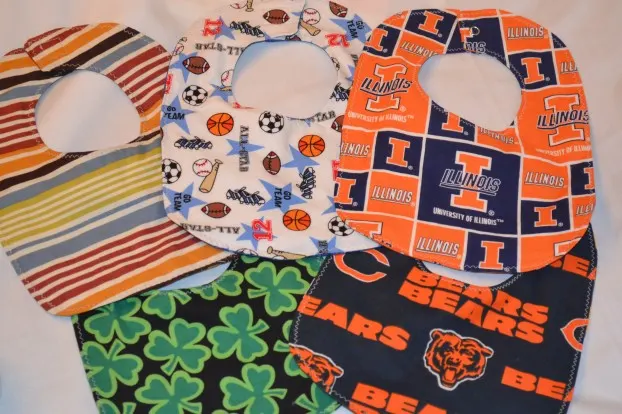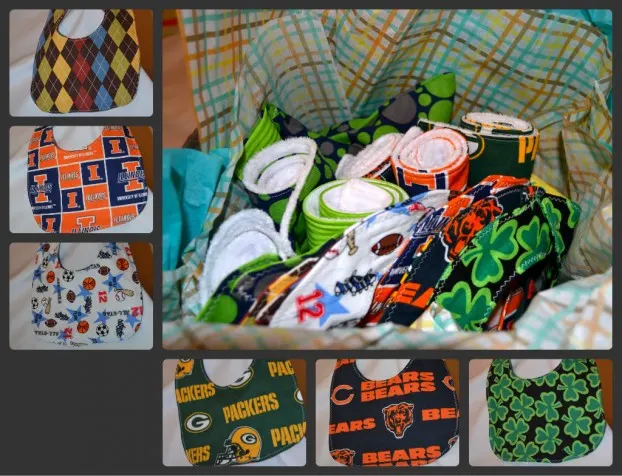 I also included some bath time items and put everything into a reusable fabric bin – perfect to store toys or books in the future!