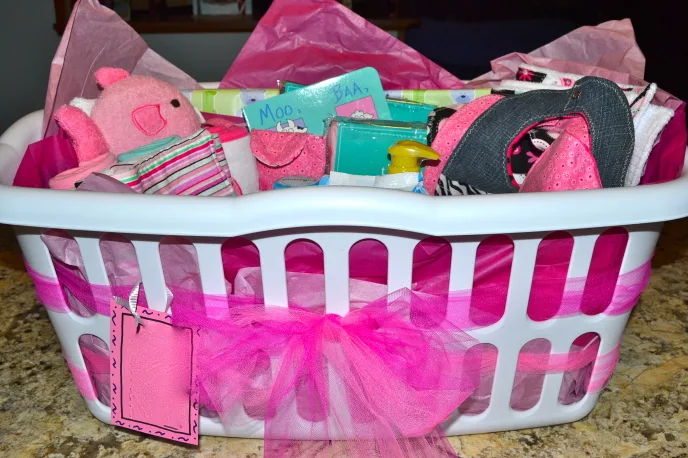 A few weeks ago, my mom and I went to a baby shower for a friend of the family. Her registry showed lots of items with butterflies, so I went on a hunt for the perfect fabric to make a gift set.
I ended up finding three fabrics – the butterfly fabric and stripes have coordinating colors and then I found the pink flowers in the calico section of the store. They all look so cute together, perfect for a new baby girl! I made some burp cloths, bibs, and a little diaper clutch.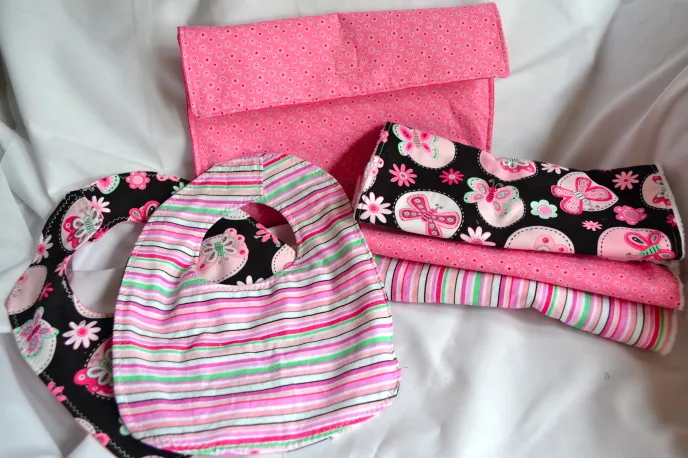 Knowing that this little baby would be dressed as girly as they come, I made a ruffled denim bib using this tutorial. I'm thinking it will probably be more for fashion than function!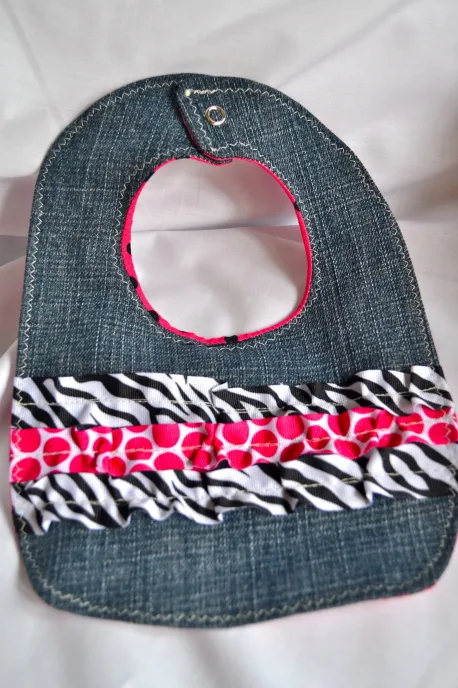 For the first time ever, I made a fabric bucket. I was very intimidated when first reading how to make one of these, but I loved how easy it was to actually make! I also made a little pacifier pouch to attach to the diaper bag.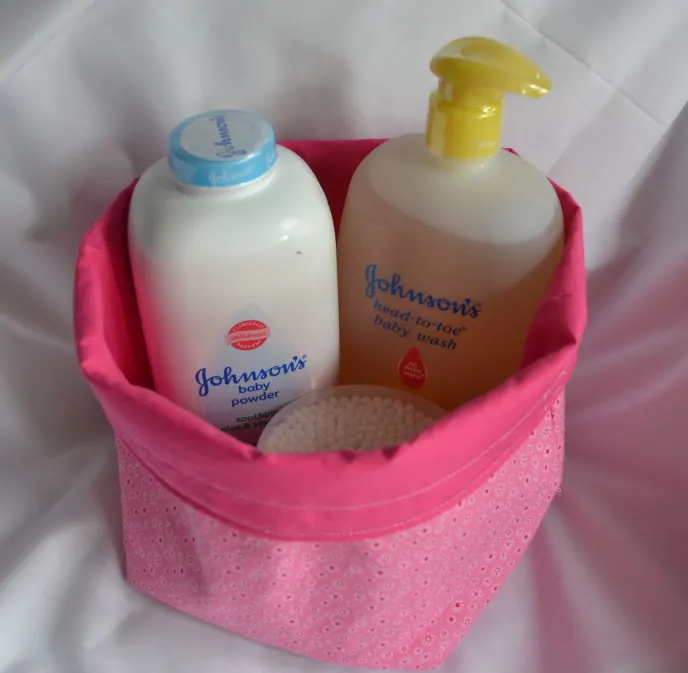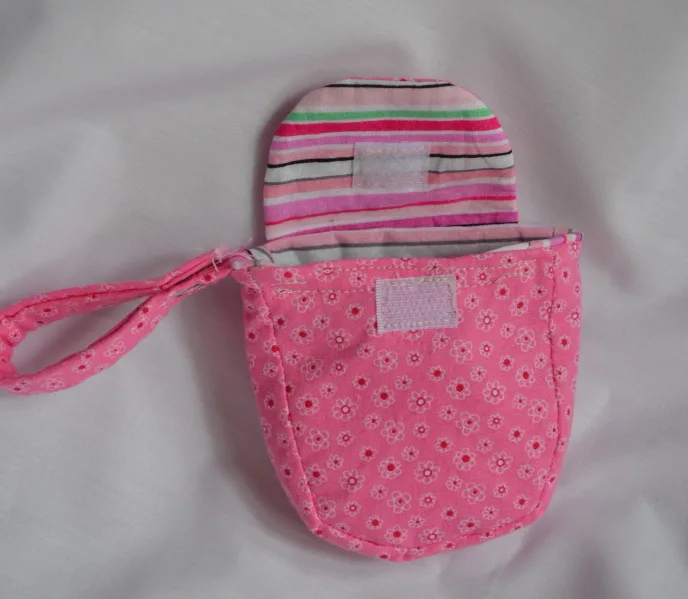 We bought some other baby items to add to the collection, including crib sheets & bath products. I put everything together in a laundry basket stuffed with tissue paper and decorated it with tulle!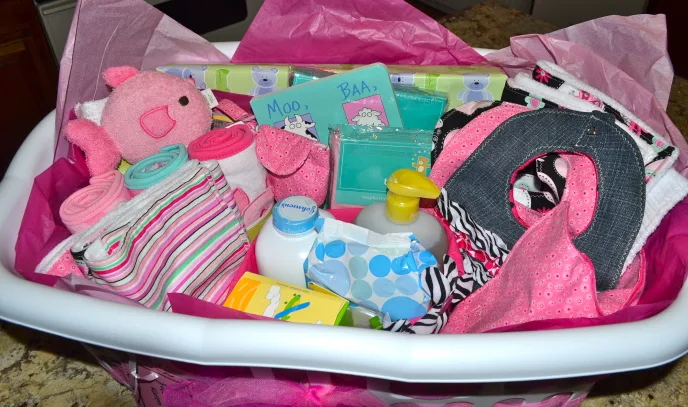 A few weeks later, I had another shower to attend, but this time for a baby boy! Using the same idea as this gift basket, I put together a baby boy shower gift full of essentials!